Legendary Comics and Rocketship have announced a Godzilla x Kong prequel comic book and released a trailer to go along with the graphic novel.
The title of the prequel comic book is Godzilla x Kong: The Hunted and is written by Brian Buccellato with art from Dario Formisani, Drew Johnson, Zid, and Niezam.
Check out the details and watch the trailer below!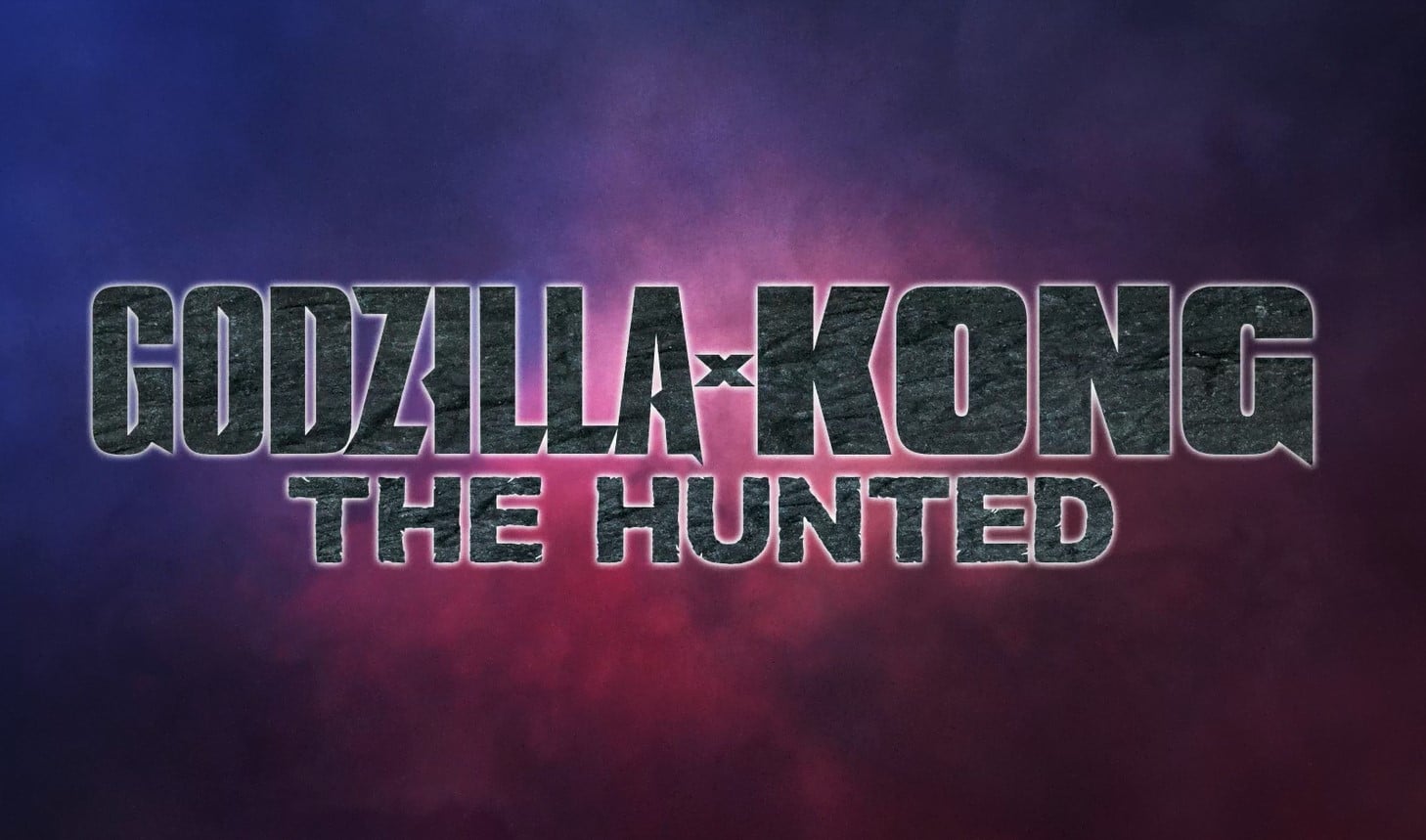 What is Godzilla x Kong: The Hunted  about?
Legendary Comics, in partnership with Rocketship, is thrilled to announce the Kickstarter campaign launch for Godzilla x Kong: The Hunted the official graphic novel prequel to the highly anticipated film, Godzilla x Kong: The New Empire is live on Kickstarter.
Kickstarter features an exclusive hardcover, which will not be available in retail, with cover by renowned artist, David Aja.
The story is described as:
A twisted Skull Island trophy hunter baits his trap and sets his sights on the biggest game of all deep within the Hollow Earth in the official prequel graphic novel to the upcoming film Godzilla x Kong: The New Empire.
Monsterverse: Declassified also available
In a special treat for fans, Legendary Comics is also offering a second graphic novel as part of this pre-sales campaign: Monsterverse: Declassified. 
Discover the legends of four fan-favorite Titans – Doug, Behemoth, and Tiamat, plus one to-be-revealed Titan!
Join Bernie Hayes as he takes readers down the rabbit hole to reveal classified Monarch secrets and ancient monster myths in the first-ever Monsterverse anthology! 
Writers include David M. Booher, Umar Ditta, Rosie Knight, and Dan Park; artists include Francesco Biagini, David Ferracci, Oliver Ono, Marco Roblin, Drew Zucker, Vittorio Astone, and Jurek Malottke.
Monsterverse: Declassified is also getting a Kickstarter exclusive hardcover.
Watch the trailer:
Godzilla x Kong: The Hunted Graphic Novel trailer, prequel to the upcoming movie https://t.co/VpmXvrW5eU pic.twitter.com/yVkX8JbV1k

— Cosmic Book News (@cosmicbooknews) October 4, 2023
About Legendary's Monsterverse Franchise:
Legendary Entertainment's Monsterverse is an epic entertainment universe of interconnected stories that bring together popular culture's most titanic forces of nature.
Witness humanity's greatest battle for survival as we fight for our world in the face of a catastrophic new reality—the monsters of our myths and legends are real.
Beginning in 2014 with Godzilla and continuing with 2017's Kong: Skull Island, 2019's Godzilla: King of the Monsters and 2021's Godzilla vs. Kong, the Monsterverse has accumulated close to two billion dollars globally at the box office and is ever-expanding, with the highly anticipated sequel Godzilla x Kong: The New Empire, and a forthcoming live-action original series coming to Apple TV+ that will also be at the NYCC next weekend.
Godzilla x Kong: The New Empire gets released on April 12, 2024.
Godzilla X Kong: The Hunted preview: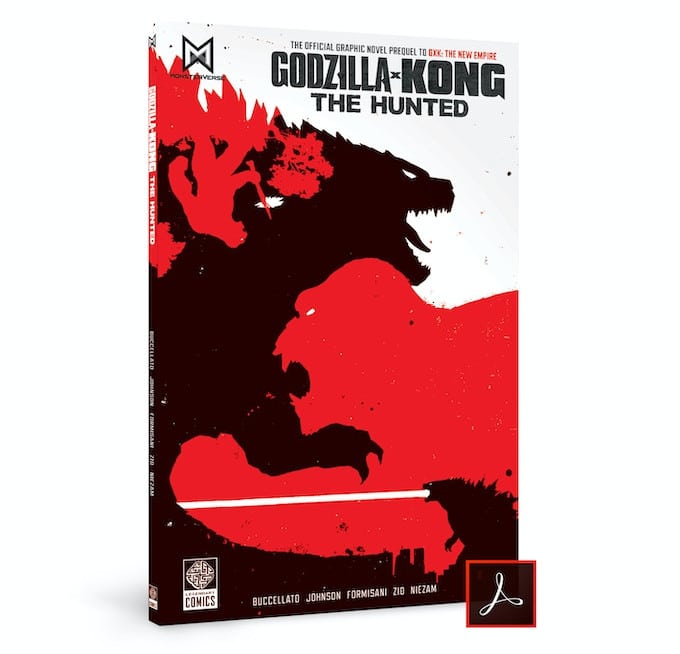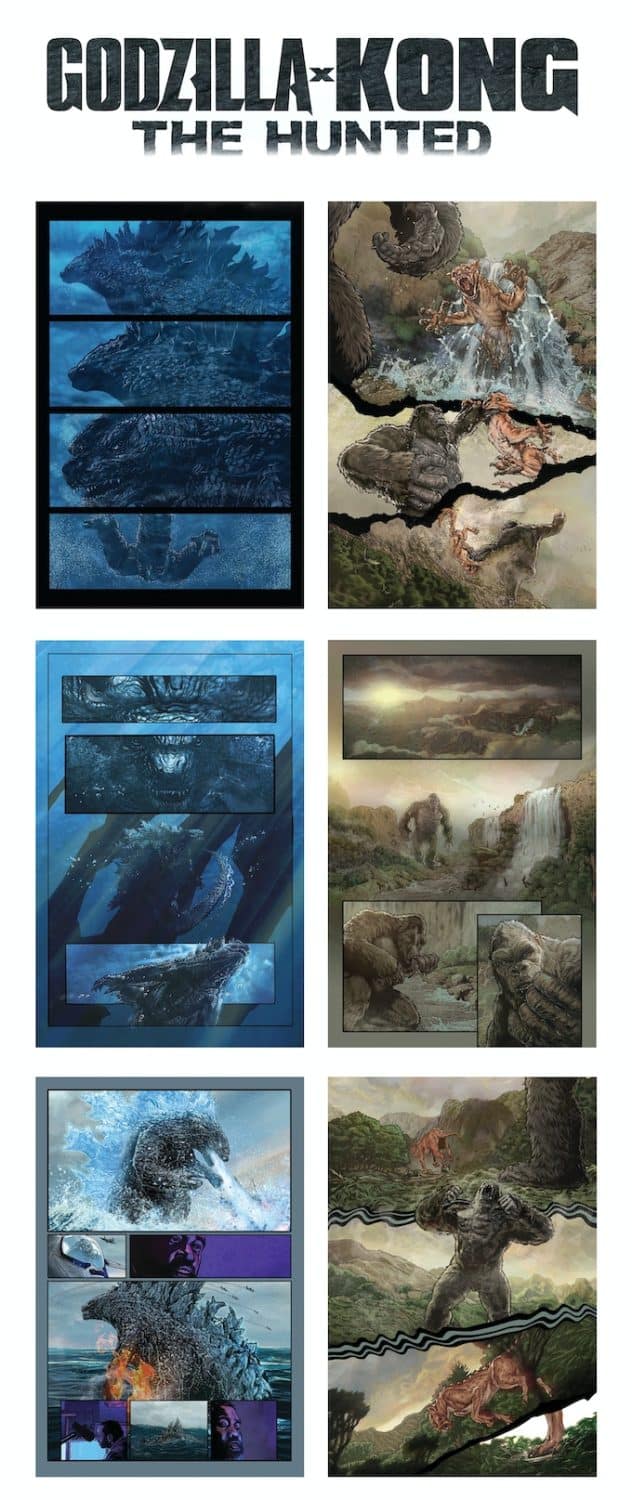 Monsterverse Declassifed preview: