Gal Gadot once again shuts down the Feminazis surrounding her superhero character, as she makes it clear that Wonder Woman 1984 is not just for girls, but boys as well.
In an interview with Entertainment Tonight, the interviewer mentions to Gal Gadot that she playing this iconic role for the second time and that she is a mom of two daughters.
Gal Gadot cuts off the interviewer noting Wonder Woman 1984 is not just for girls.
"Yeah, that, too. For sure," Gal Gadot responds. "But I got to tell you, it not just for the girls. It is for the girls, but we can't reach the place where we are going to stop talking about female, men, you know women empowerment, feminism and all that before we work on both female and male. We can't just empower women, only by focusing on women, we also need to educate the boys and the men so a young boy that goes to see this in the cinema, this amazing woman that does those amazing things, that he can believe a woman can do that, you know what I mean? So it goes both ways."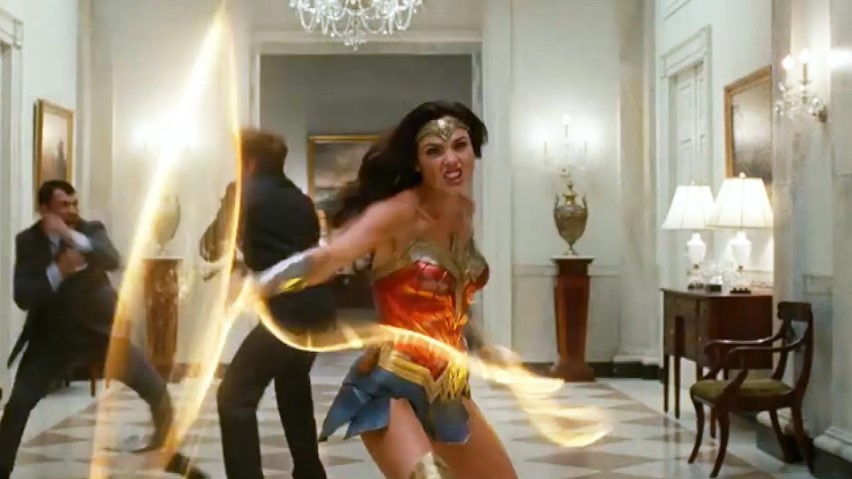 Gal Gadot says Wonder Woman 1984 is for girls and boys
Gal Gadot's comments are a stark comparison from what Brie Larson had to say about A Wrinkle in Time not being for white dudes, as well as Disney's approach to Star Wars that empowers female characters at the expense of male characters.
The first Wonder Woman movie is actually an example of what Gal Gadot has to say as both Wonder Woman and Chris Pine's Steve Trevor were the heroes of the movie, and we can assume the same applies to the sequel — while films such as Captain Marvel and Disney Star Wars outright attempt to make male characters look bad.
I've actually been saying the same thing Gal Gadot is saying for years, that both female and male characters should be lifted up at the same time, not at the expense of one or the other, but of course I always get called names, get nasty e-mails, memes made of me, etc.
The Feminazis actually attacked Gal Gadot on more than one occasion when the first Wonder Woman movie was released as they didn't like the fact that she and Lynda Carter were honorary ambassadors to the United Nations and didn't like Carter's breast size, and they also attacked the Wonder Woman movie for – get this – being sponsored by a protein bar.
Wonder Woman 1984 gets released June 5, 2020 release directed by Patty Jenkins starring Gal Gadot as the titular character, Chris Pine as Steve Trevor, Kristen Wiig as The Cheetah, Pedro Pascal as Max Lord, Robin Wright as Antiope and Connie Nielsen as Hippolyta. Charles Roven, Deborah Snyder, Zack Snyder, Patty Jenkins, Stephen Jones and Gal Gadot are producing the film. Rebecca Roven Oakley, Richard Suckle, Wesley Coller, Geoff Johns and Walter Hamada are the executive producers.
Synopsis: Fast forward to the 1980s as Wonder Woman's next big-screen adventure finds her facing all-new foes.
Wonder Woman 1984 trailer:
(h/t YoungRippa59 YouTube)