The liberal Left is back, and this time they are targeting the Wonder Woman ad campaign.
Last time saw the Liberal Left attack the Wonder Woman movie regarding the character being named an official ambassador of the U.N. and the character's breast size, which saw Wonder Woman Lynda Carter having a lot to say about that.
Now the FemiNazis are in a tizzy over the fact that a women's protein bar company is sponsoring Wonder Woman. Various click-bait women's oriented and Hollywood sites (and let's be honest, that's all they are--click bait) are questioning why Wonder Woman would be part of such a thing--which is downright laughable. The company in question is promoting their "thinkThin" protein bars and even has an ongoing Wonder Woman contest. 
I mean, Wonder Woman is a fictional character that is a super-hero and is supposed to look above and beyond the mere mortal man or woman. I'm sure the character and Gal Gadot, a supermodel and actress, is a huge inspiration for a lot of women and young girls. I would even throw it out there a lot of men are impressed by Gadot--I know I am.
Gal Gadot served in the Israeli military; prior to becoming an actress she was studying law; she is married and just had her second child, and she actually shot Wonder Woman reshoots while pregnant. Gal Gadot also worked her butt off to actually put on weight for the role of Wonder Woman. She's a pro-active, healthy and a positive person.
I also don't really see the problem of the Wonder Woman character being associated with a protein bar supplement that is obviously targeting the "gym crowd," and how come there are no negative articles about Wonder Woman being a part of Dr. Pepper? Well, wouldn't Wonder Woman be promoting an unhealthy diet?? As I said, it's laughable, and it's also hypocritical.
It's pretty simple: If you don't like it, then don't buy it, but don't try to take away someone else's choice, FemiNazis.
Update: Wonder Woman is also a part of a Cold Stone Creamery ice cream campaign. Oh, the crime!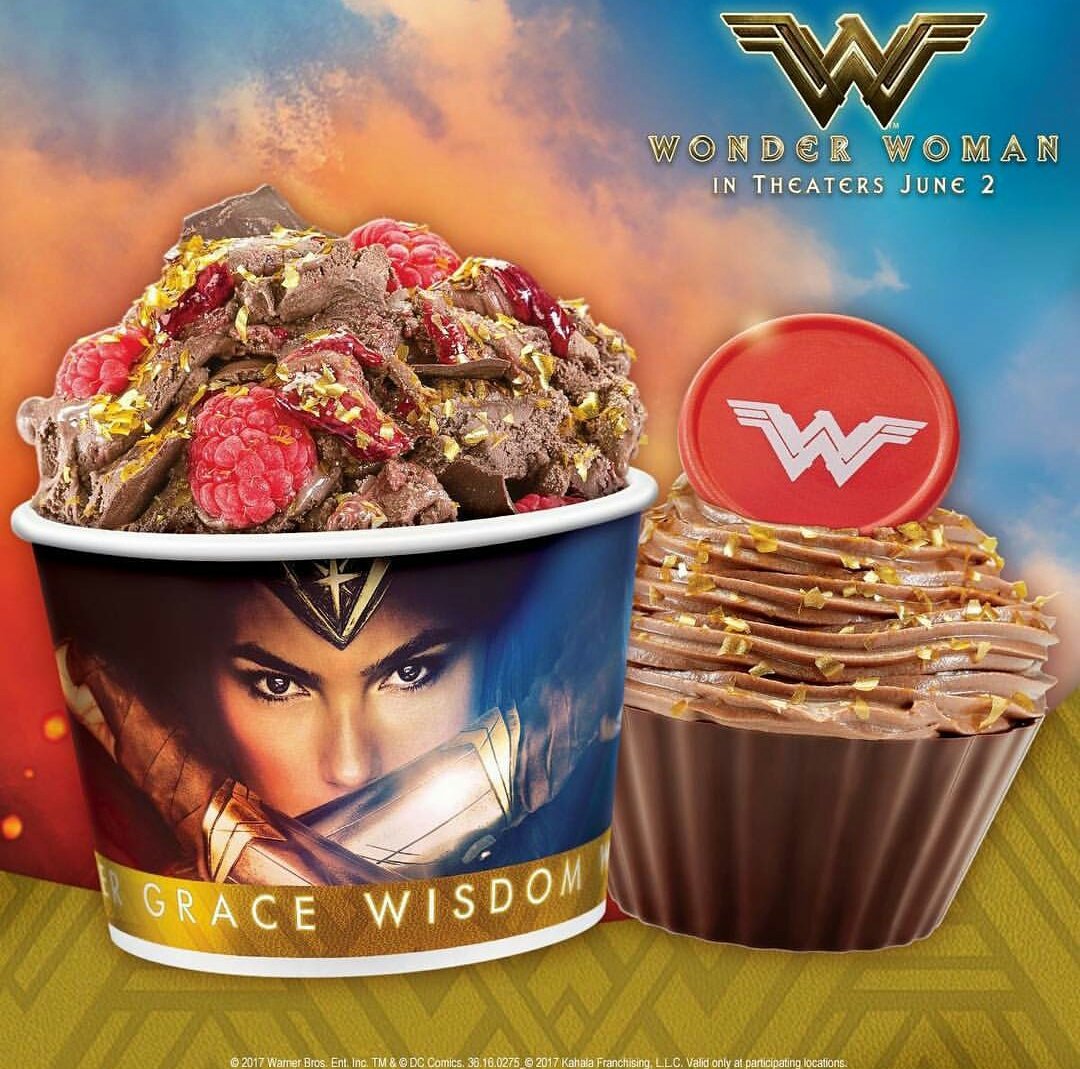 "Wonder Woman" has a June 2, 2017 release directed by Patty Jenkins starring Gal Gadot, Chris Pine, Robin Wright, Connie Nielsen, David Thewlis, Danny Huston, Elena Anaya, Ewen Bremner, and Saïd Taghmaoui .  
Synopsis:
Wonder Woman hits movie theaters around the world next summer when Gal Gadot returns as the title character in the epic action adventure from director Patty Jenkins. Before she was Wonder Woman, she was Diana, princess of the Amazons, trained to be an unconquerable warrior. Raised on a sheltered island paradise, when an American pilot crashes on their shores and tells of a massive conflict raging in the outside world, Diana leaves her home, convinced she can stop the threat. Fighting alongside man in a war to end all wars, Diana will discover her full powers…and her true destiny.
Tags: