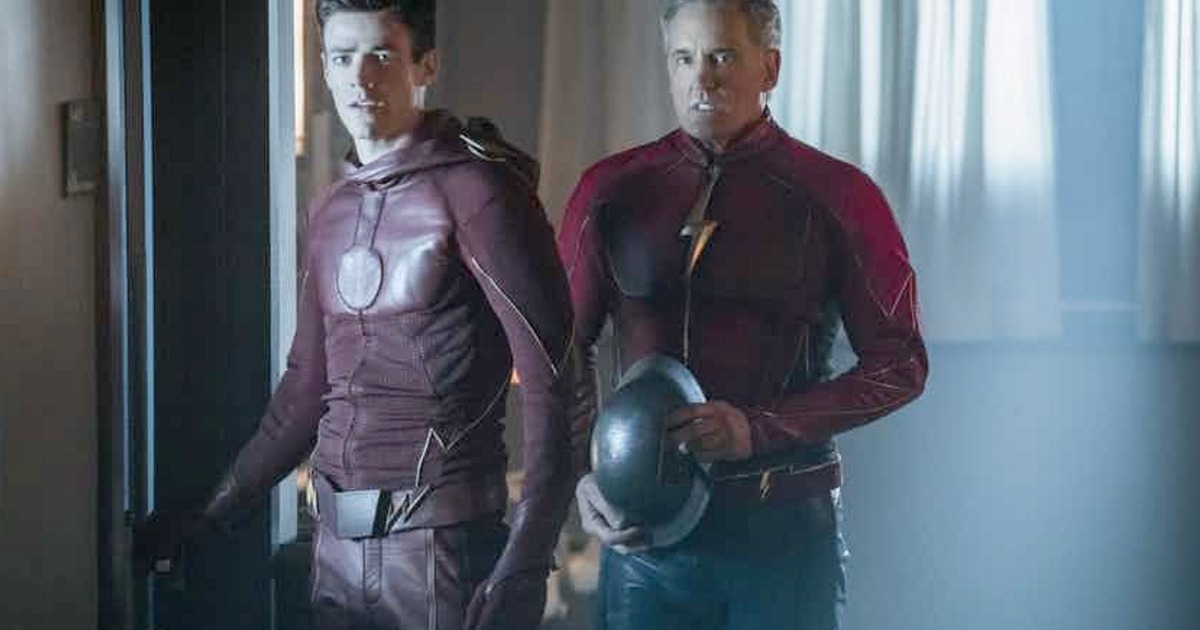 The CW released preview images for the next episode of The Flash, "Into The Speed Force."
The last episode of The Flash was a really good one that saw Savitar trick and trap Wally in the Speed Force, enabling the enigmatic Speedster to escape.
Things are now closer than ever to Barry's future where Iris dies, and we even saw that Iris wasn't wearing the engagement ring at the end of the episode!
On top of that, all of Savitar's prophecies are coming true! Savitar said "one will suffer a fate far worse than death" which is Wally trapped forever in the Speed Force.
For the record, here is Savitar's prophecy: "One shall betray you, one shall fall, one will suffer a fate far worse than death. This is the knowledge I have for you… about your everlasting damnation."
The Flash airs Tuesdays at 8pm ET on The CW starring Grant Gustin as Barry Allen/The Flash, Candice Patton as Iris West, Panabaker as Caitlin Snow, Carlos Valdes as Cisco Ramon, Keiynan Lonsdale as Wally West, Tom Cavanagh as Dr. Harrison Wells and Jesse L. Martin plays Joe West.
Episode Synopsis:
BARRY TURNS TO THE SPEED FORCE – Desperate to stop Savitar and save his friends, Barry (Grant Gustin) turns to the speed force for answers. H.R. (Tom Cavanagh) gives Jesse (guest star Violett Beane) some advice. Gregory Smith directed the episode written by Brooke Roberts & Judalina Neira (#316). Original airdate 3/14/2017
The Flash "Into The Speed Force" Promo: