Director Andy Muschietti has possibly teased Batman The Red Death on social media for The Flash movie.
Saturday happened to be "Batman Day," which saw Andy Muschietti post the following image on Instagram which is an image of the Michael Keaton Batman suit spray painted red with the yellow symbol of The Flash.
Some fans are guessing Muschietti could be teasing the character, Batman the Red Death, which is a Multiverse character from the DC Comics, the Batman of Earth-52 fused together with The Flash.
Muschietti previously teased the Michael Keaton suit with dripping blood.
It could be possible that The Flash movie goes in a different direction than the comics, as the comics saw Bruce forcibly take the Speed Force from Barry, where maybe the Michael Keaton Batman merges with the Ezra Miller Barry Allen for a time and for some reason.
Another possibility is that since it is also speculated there might be an evil version of the Ezra Miller Barry Allen – possibly as the Reverse Flash – that this actually might be the Reverse Flash, which would also explain the yellow lighting bolt.
Any theories?
Andy Muschietti teases The Flash/Batman: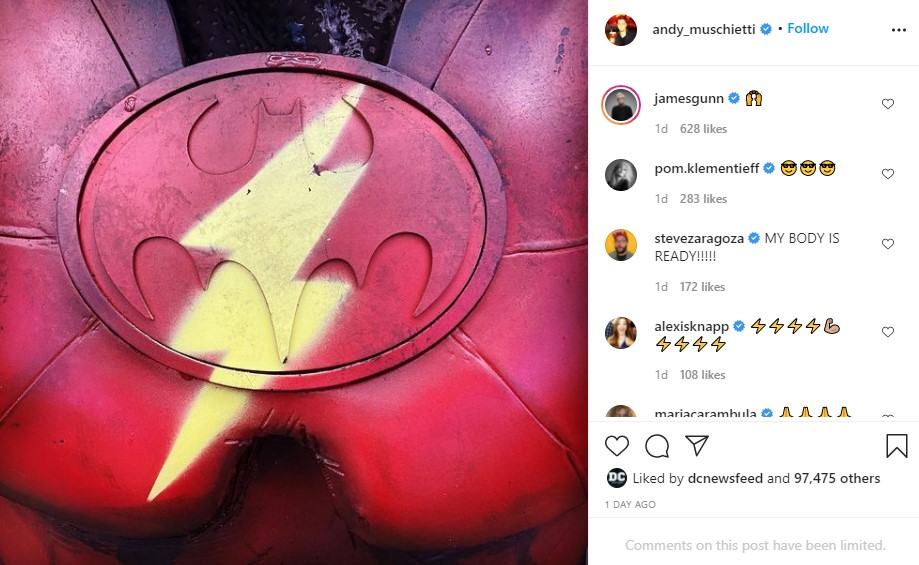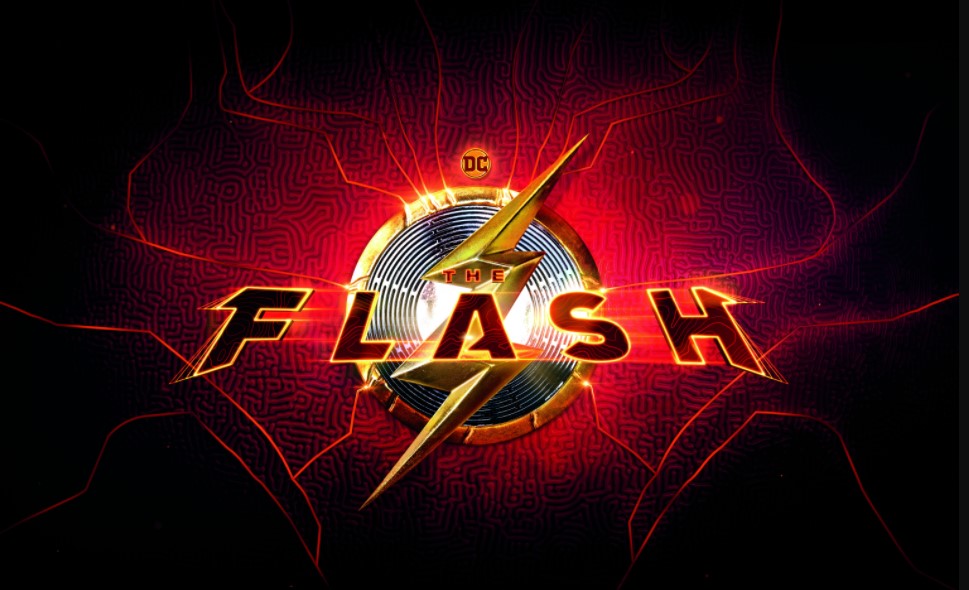 The Flash coming to DC FanDome:
Warner Bros. also recently announced The Flash will be a part of next month's DC FanDome event:
Warner Bros. Pictures will showcase six highly anticipated titles with an exclusive new trailer for The Batman, new content from DC League of Super-Pets, a first look at Black Adam, a sneak peek at The Flash, and behind the scenes looks at Aquaman and the Lost Kingdom and Shazam! Fury of the Gods.
The Flash has a November 4, 2022 release date directed by Andy Muschietti and stars Ezra Miller back in the titular role, Michael Keaton returns as Batman along with Ben Affleck as Batman, Sasha Calle is playing the first DC Latina Supergirl, Kiersey Clemons returns from the Snyder Cut of Justice League as Iris West, Ron Livingston plays the father to Barry, Henry Allen; Maribel Verdú plays Barry's mother, Nora Allen, and according to IMDb, Temuera Morrison returns from Aquaman as Tom Curry.
The flick has also been described as introducing the DC Multiverse when Barry Allen breaks the bonds of physics and crashes into parallel dimensions leading to encounters with different versions of the DC superheroes including the Michael Keaton Batman and the Sasha Calle Supergirl. The Flash is said to travel back in time to save his mother and reverse her death which causes drastic changes to the timeline that sees The Flash connect to new universes, with the Michael Keaton Batman '89 universe, and others.
Batman: The Red Death: