The Flash director Andy Muschietti teases the bloody return of the Michael Keaton Batman in a new post on social media, with his sister producer partner, Barbara, also chiming in.
Andy Muschietti posted a pic on Instagram of the Michael Keaton Batman suit where blood is splattered on the symbol (which reminds me of Watchmen due to the blood and yellow).
It has been confirmed that Michael Keaton is returning and the flick has been described as following Barry Allen travelling back in time to save his mother and reverse her death which causes changes to the timeline that sees The Flash connect to new universes, with the Tim Burton and Michael Keaton Batman '89 universe, and others.
Rumors also offer the Michael Keaton Batman will stick around the DC film universe and serve as a mentor role to a version of Batgirl, a take on the popular Batman Beyond story.
The Flash: Bloody Batman Micheal Keaton symbol: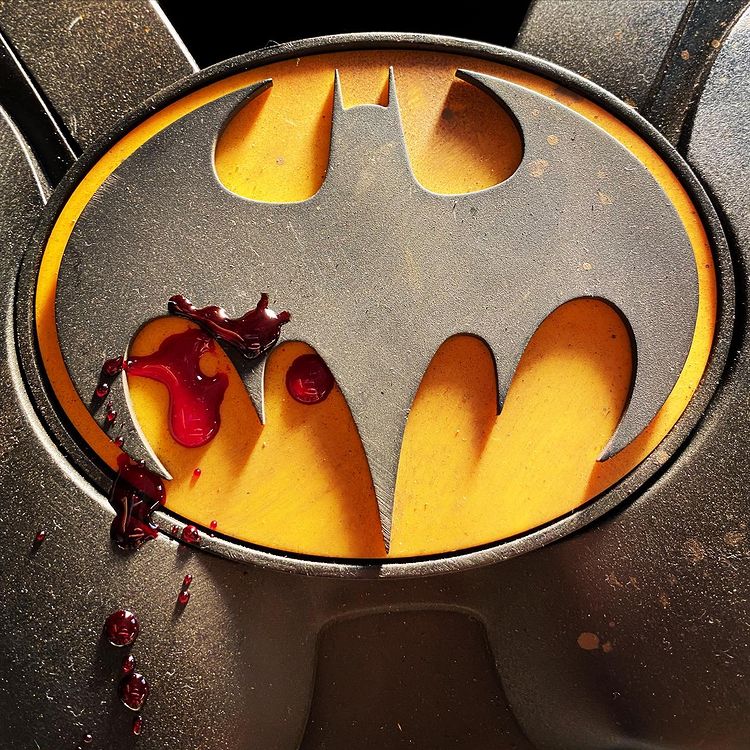 The Flash a quarter way through filming
Barbara Muschietti also posted a pic of the two on Instagram noting that they have finished filming on a quarter of the movie and described the flick as "it's big."
"1/4 in the can. And yes, we recycle. —- 1/4 hecho," she posted and included hashtags for "#theflashmovie #itsbig."
The pair also previously teased Ezra Miller and Ben Affleck who also returns at Batman from the Zack Sndyer movies.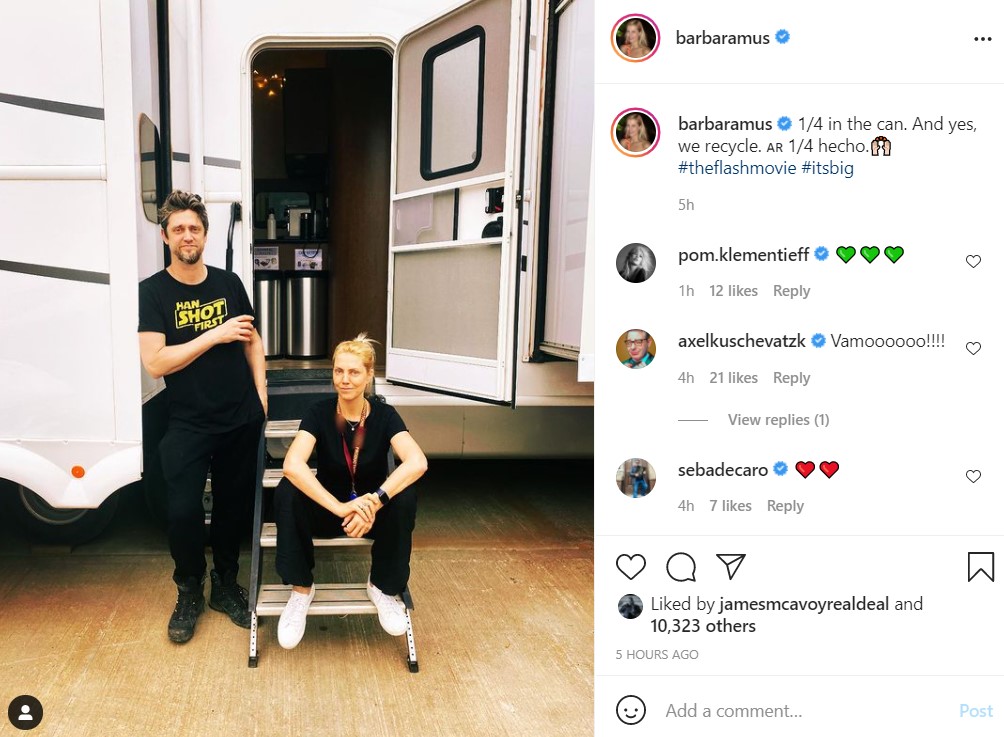 The Flash gets released Nov. 4, 2022 and also stars Kiersey Clemons as Iris West, Sasha Calle as the first Latina Supergirl, Maribel Verdú as Nora Allen, and Ron Livingston as Henry Allen.
The film is also confirmed to introduce the DC Multiverse as the movie follows Barry Allen as he breaks the bonds of physics and crashes into various parallel dimensions leading to encounters with different versions of the DC superheroes.