As The Flash continues filming, the involvement of Michael Keaton, Ben Affleck, and Ezra Miller is teased by director Andy Muschietti and his sister producer partner Barbara Muschietti on social media.
A day ago saw Andy Muschietti tease Ezra Miller, as the director posted a "Barry" chair on Instagram, with Miller playing Barry Allen, the titular character.
The Flash: Ezra Miller Barry chair: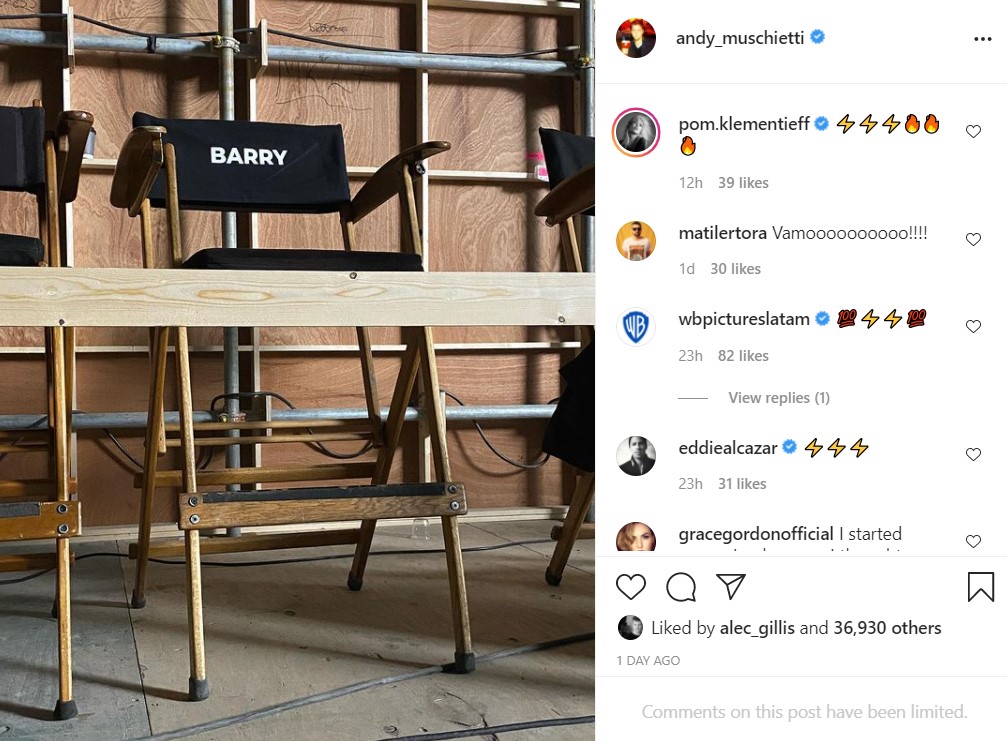 The Flash: Ben Affleck Batman Bruce Wayne chair:
Muschietti followed it up today by posting the same style of chair that states, "Bruce Wayne," where I am guessing it's for Ben Affleck, who is returning as his version of the Caped Crusader for the film.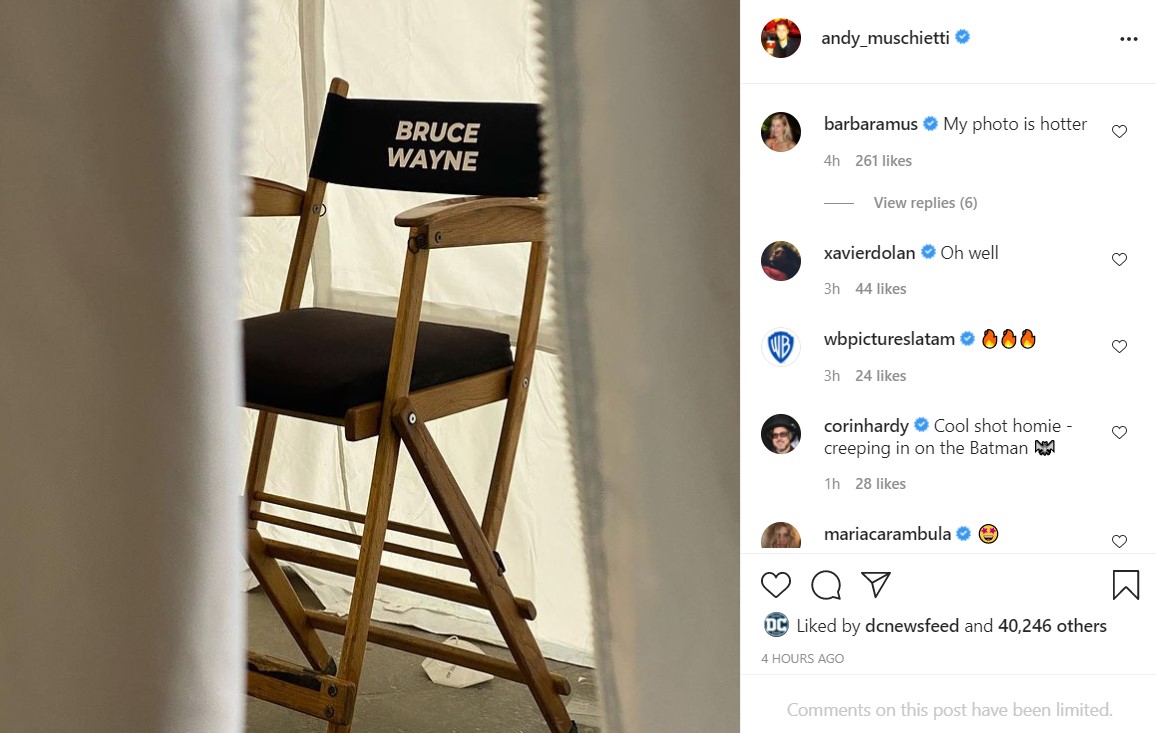 The Flash: Michael Keaton Batman Bruce Wayne chair:
Regarding Michael Keaton, Barbara Muschietti commented on her brother's Bruce Wayne photo, stating, "My photo is hotter."
Checking Barbara Muschietti's Instagram reveals another "Bruce Wayne" chair, but it's unlike the others and seems a bit more nostalgic and older which is probably for Keaton.
"My brother @andy_muschietti posted a chair, so I'm posting one too," she said.
It's confirmed that Michael Keaton is also returning as Batman from the Tim Burton movies.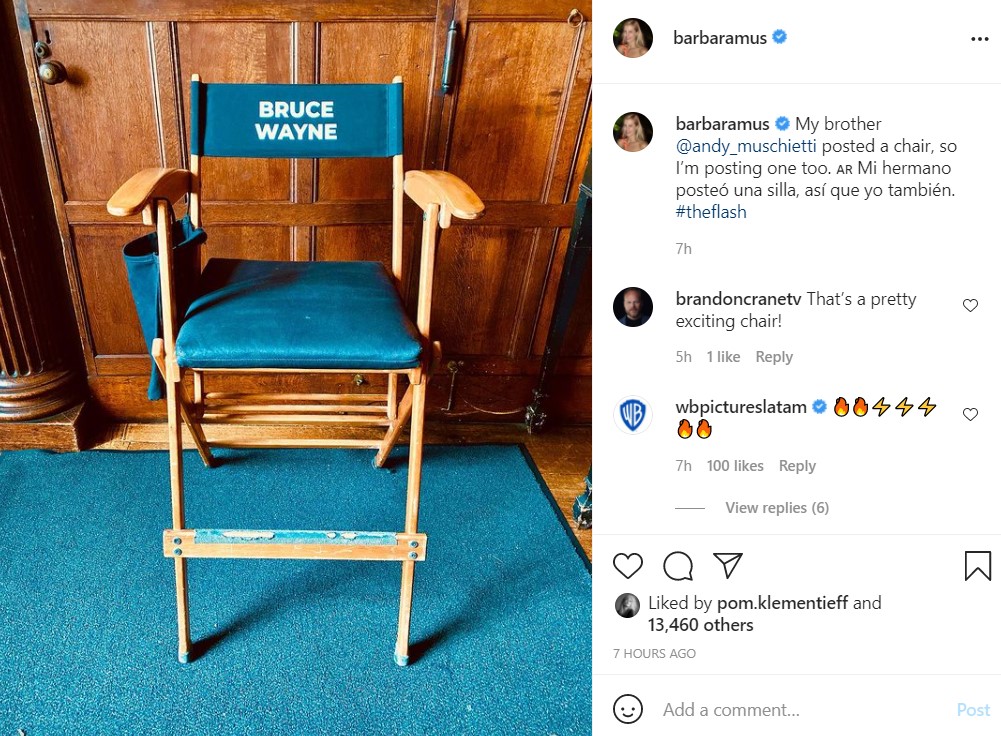 The Flash gets released Nov. 4, 2022 also starring Kiersey Clemons as Iris West, Sasha Calle as the first Latina Supergirl, Maribel Verdú as Nora Allen, and Ron Livingston as Henry Allen.
The movie is described as following Barry travelling back in time to save his mother and reverse her death which causes changes to the timeline that sees The Flash connect to new universes, with the Michael Keaton Batman '89 universe, and others.