It's learned that The Flash and Aquaman 2 will not be a part of next month's big San Diego Comic-Con convention which includes Warner Bros. Discovery deciding to drop DC Comics from the convention floor.
In THR's report about how Warner Bros. Discovery CEO David Zaslav is making big changes to the company's approach to Comic-Con, it's noted that plans for the WB and DC film division at the SDCC "are still being hashed out," as worth a mention is the official Warner Bros. Discovery press release about its Comic-Con plans makes no mention of the WB or DC films.
THR offers DC League of Super-Pets, Black Adam, and Shazam! Fury of the Gods could be a part of a panel as they all get released this year (it's hard to imagine Dwayne Johnson not showing up) but movies set to open in 2023 will not have panels, said to be due to the films' releases considered to be "too far out for any panel to have a meaningful impact," which includes Aquaman and the Lost Kingdom (March 17, 2023), The Flash (June 23, 2023), and Blue Beetle (August 18, 2023).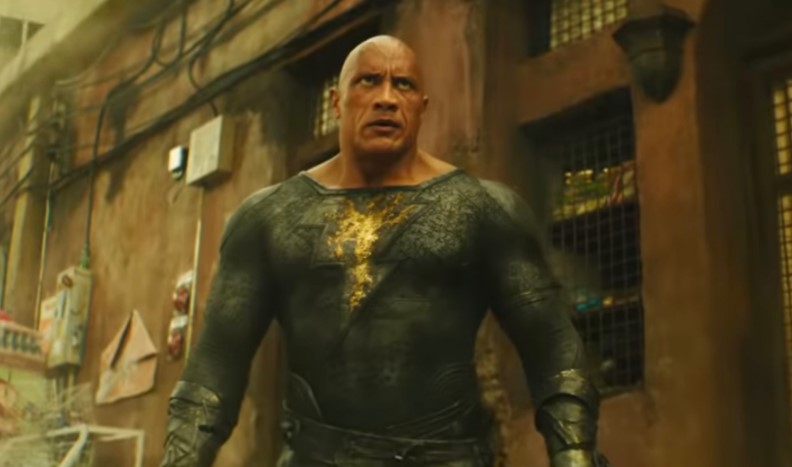 Dwayne Johnson and Black Adam could be at Comic-Con
What's odd is that all the movies have finished filming, so they could release a clip of some kind if they want, so maybe it means the cast of the 2023 films is not being brought to Comic-Con?
The Flash and Aquaman 2 are presently involved in a lot of controversies as Ezra Miller is claimed to be done as The Flash, and Aquaman 2 is currently getting hammered by the Amber Heard fans, so Warner Bros. Discovery and David Zaslav might want to keep those films out of the limelight in the hopes all the negative attention dies down by the time the movies need to be promoted and released.
WB did promote its DC slate at CineEurope and CinemaCon, so again, maybe we'll still get a bunch of trailers but nothing from the various cast members.
San Diego Comic-Con runs July 21-25.