Add another Marvel star to the list of those protesting the vaccine mandates, as Evangeline Lilly recently attended a rally in Washington, DC. and posted the following on Instagram.
"I was in DC this weekend to support bodily sovereignty while Canadian truckers were rallying for their cross-country, peaceful convoy in support of the same thing," she posted. "I believe nobody should ever be forced to inject their body with anything, against their will, under threat of:
-violent attack
-arrest or detention without trial
-loss of employment
-homelessness
-starvation
-loss of education
-alienation from loved ones
-excommunication from society
…under any threat whatsoever."
Lilly added, "This is not the way. This is not safe. This is not healthy. This is not love. I understand the world is in fear, but I don't believe that answering fear with force will fix our problems. I was pro choice before COVID and I am still pro choice today. #medicalchoice #medicalfreedom #bodilyautonomy #bodilysovereighnty #defeatthemandatesdc #canadiantruckers #iamwithyou."
Drone view of the freedom trucker convoy in Winnipeg, Manitoba, Canada.

The convoy is making it's way to Ottawa to protest mandates and restrictions in the country.#FreedomConvoy2022 @BezirganMocha pic.twitter.com/LfDsmEi6A8

— Marie Oakes (@TheMarieOakes) January 26, 2022
2022年1月22日:无人机拍摄的温哥华市中心的卡车司机车队抗议疫苗强制令
2022-01-22: Trucker Convoy drone footage in Downtown Vancouver, truckers anti-vaccine mandate protest pic.twitter.com/8vtH11tZMJ

— PureLotusHeart莲心不染 (@PureLotusHeart1) January 23, 2022
Canadians set off fireworks last night as the truck convoy passed in protest against vaccine mandates and COVID restrictions. At over 70km long, Canada's convoy shatters the prior world record for longest truck convoy ever recorded.pic.twitter.com/ujPYScL2Cw

— Michael P Senger (@MichaelPSenger) January 26, 2022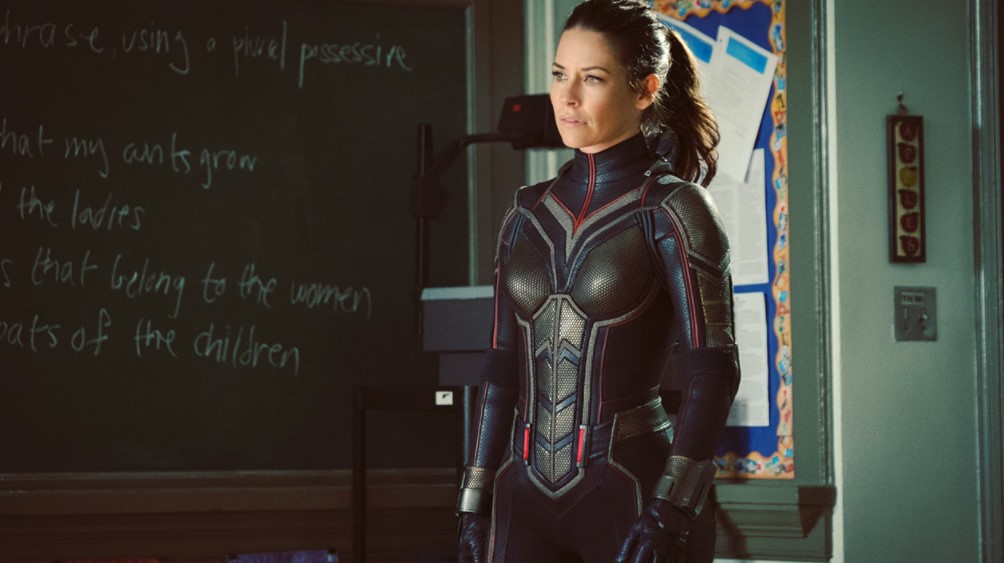 Evangeline Lilly compares coronavirus mandates to Martial law
Last March, Evangeline Lilly previously compared the coronavirus mandates to that of Martial law where we see she wasn't too far off judging by what is happening in places around the world like Australia, Canada, and even here in our own country, like California and New York.
What is also interesting is the reaction that Evangeline Lilly is getting, as similar to Black Panther star Letitia Wright, people are calling for her cancellation.
Evangeline Lilly next stars for Marvel in Ant-Man and the Wasp: Quantumania out July 28, 2023.
Evangeline Lilly posted on Instagram she attended an anti-vaxx mandate protest.

Entertainment journalists are demanding she be fired along with Letitia Wright.

Took them less than 4 hours to start canceling another one of Marvel's major female characters. pic.twitter.com/F4bNulSdId

— Dataracer (@Dataracer117) January 27, 2022