Rumors are swirling that Dwayne Johnson might be involved with Marvel Studios, which I first pointed out back in April, when The Rock let it be known he was going to have a meeting with Kevin Feige, which follows the huge success of Infinity War and Avengers: Endgame.
Then recently saw a rumor that a Fantastic Four reboot might be announced at this Summer's San Diego Comic-Con, but another rumor is claiming that is not true.
The most recent rumor comes from the Roger Wardell Twitter account that apparently got a bunch of Avengers: Endgame info correct (and offers rumors on Doctor Strange 2 and Guardians of the Galaxy 3).
The info offers Dwayne Johnson's Marvel role is just another Vin Diesel "situation" and that The Rock is trying to build hype to get a meeting with Marvel.
Recall that Vin Diesel teased numerous times he was involved with a Marvel movie, thought to be Blackbolt for Inhumans, but he landed the voice role of Groot for the Guardians of the Galaxy films.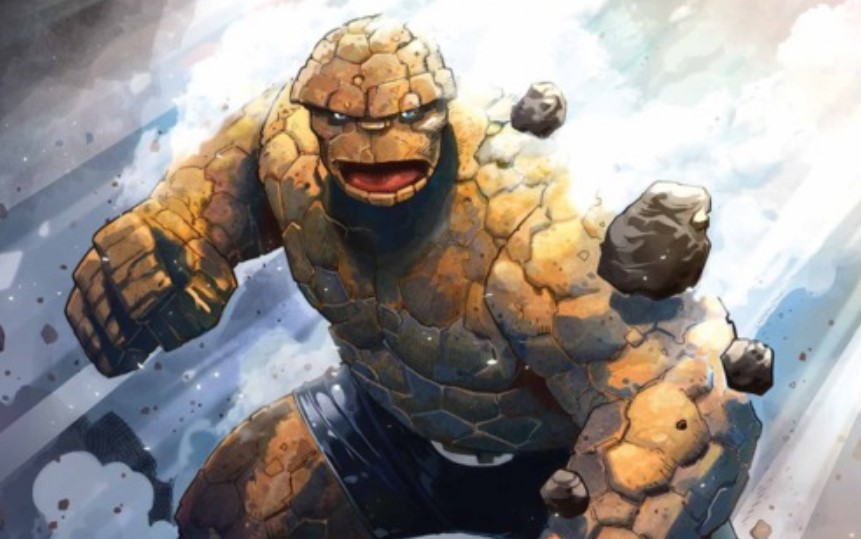 Dwayne Johnson as the ever lovin' blu-eyed Thing for Fantastic Four?
So it could be a similar situation in that Dwayne Johnson isn't vying for a live-action role in the MCU, as he is already playing Black Adam in the DCEU, but, similar to his Fast and Furious co-star, wants a voice role in the Marvel Cinematic Universe.
It's theorized on Reddit that Dwayne Johnson could provide the voice for The Thing in a Fantastic Four reboot. Actually, Dwayne Johnson could first play the human version, Ben Grimm, who then gets exposed to cosmic radiation and becomes the ever lovin' blu-eyed Thing, which sees the character permanently stuck in his rock form and no longer as his human form.
While it is all just considered rumor for now, I do think there is a possibility that it could happen. As I previously said, Dwayne Johnson definitely recognizes the success that Marvel has with their MCU slate, and I think he wants to be a part of it in some form. While playing live-action characters in both the DCEU and MCU might not be conceivable and would confuse the general audience, playing the live-action Black Adam in the DCEU and voicing The Thing in a Fantastic Four Marvel movie does seem imaginable.
What do you think?
Maybe we'll finally get that Hulk vs Thing battle we all have been waiting for?