The Doctor Who ratings are still low, despite an uptick in viewership, and the series fails to beat the competition in the same timeslot in the UK.
Sunday's episode, "Fugitive of the Judoon," saw 4.21 million viewers tune in, which was better than last week's episode that was the worst in 31 years, though Doctor Who failed to beat ITV's Dancing on Ice that brought in 4.42 million viewers.
Doctor Who also had a nice lead-in on Sunday from The FA Cup, which had 4.59 million viewers, but we see that 380k viewers chose not to watch Doctor Who and may have instead watched Dancing on Ice.
In the five episodes that have aired, the series starring 13th Doctor Jodie Whittaker is averaging only 4.388 million viewers an episode, the lowest of any of the series.
Jodie Whittaker has confirmed she will be returning for at least one more season, marking her third.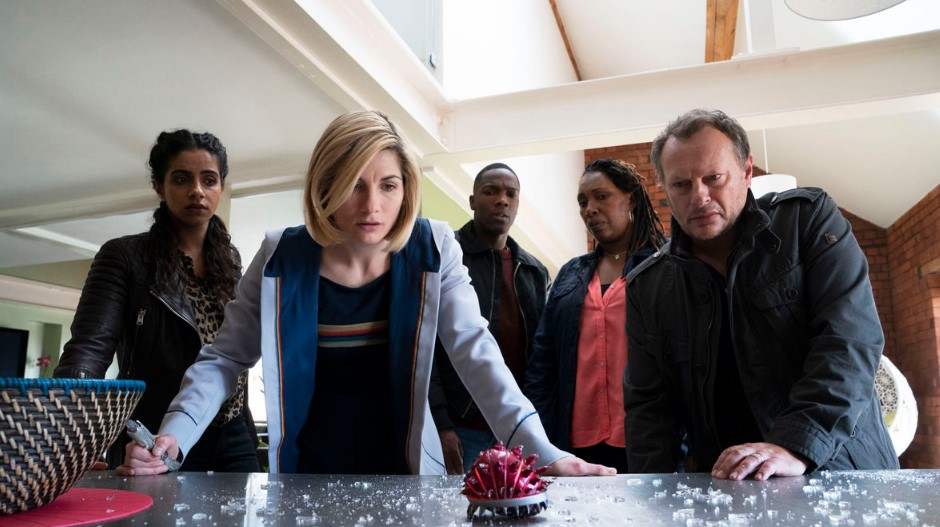 Fans not happy with Doctor Who
Fans over at Rotten Tomatoes, again weren't too thrilled with Sunday's episode, with Season 12 presently scoring a series low Audience Score of 15% (though it may be lower as it is being said RT is deleting negative fan reviews).
"I have tried and basically forced myself to watch these new episodes of Doctor Who. A show that I used to love. "Orphan 55" was a complete joke, but "Fugitive" completely destroyed it for me. I am done. Breaks my heart that this is what the show has become," reviewed one fan.
"Watch almost anything else and it will be better than this," said another.
"After Moffat left, this entertaining, sophisticated, complex show became something else that "Doctor Who." I'm (female) am okay with gender swap (pro tip: SEE MISSY!), but since when is THIS an apology for BORING, non-twisty, non-inspired plots?? And now, it has been even renewed for a 13th season with the same cast. I'm sad and speechless," commented a disappointed fan.
"I didn't think you could get any worse than season 11….you fooled me BBC! But I'm now out. RIP DW," said another fan.
"Why did they even bother to make season 12 after season 11 was such an awful disaster? Toss these writers and give this Doctor the chance to shine," recommended a fan.
"The actress aka Doctor clearly is unfit to continue for a second season with such a poor performance and not to mention the storyline is just a poor attempt to create a show and clearly says they gave up midway bring back to old doctor," reviewed another fan.
"The writing is just weird. Jodie Whittaker is cringy to watch and the writing is hard to listen to. I'm still a Doctor Who fan but I truly have to force myself to watch the newer episodes. I never had to do that before but with this new showrunner and Doctor, I have too," said another.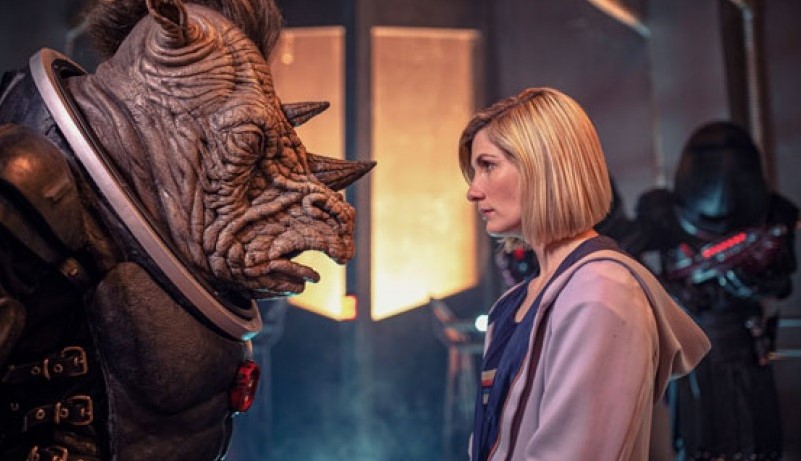 Doctor Who Season 12 ratings:
Episode 1 "Spyfall, Part 1": 4.9 million
Episode 2 "Spyfall, Part 2": 4.6 million
Episode 3 "Orphan 55": 4.19 million
Episode 4 "Nikola Tesla's Night of Terror": 4.04 million
Episode 5 "Fugitive of the Judoon": 4.21 million