Despite the poor ratings and reviews, Jodie Whittaker will be back for at least one more season of Doctor Who.
The Thirteenth Doctor filled in EW.com that, "At some point, these shoes are going to be handed on, but it's not yet."
When asked if she will be back for her third season, Jodie Whittaker confirmed: "Yes, I'm doing another season. That might be a massive exclusive that I'm not supposed to say, but it's unhelpful for me to say [I don't know] because it would be a massive lie! [Laughs] I absolutely adore it. At some point, these shoes are going to be handed on, but it's not yet. I'm clinging on tight!"
Jodie Whittaker also commented on the controversy surrounding the series, as a lot of fans aren't happy with it's "woke" approach, but she says she really doesn't pay attention to all that.
"But it's never been that great for me to immerse myself in noise that you can't control, good or bad," she said. "I think both are a rabbit hole that you shouldn't necessarily go down. We know that we work really hard for the show to be the best it can be in this moment. Once it's out in the ether, how people feel, in a way, is kind of irrelevant."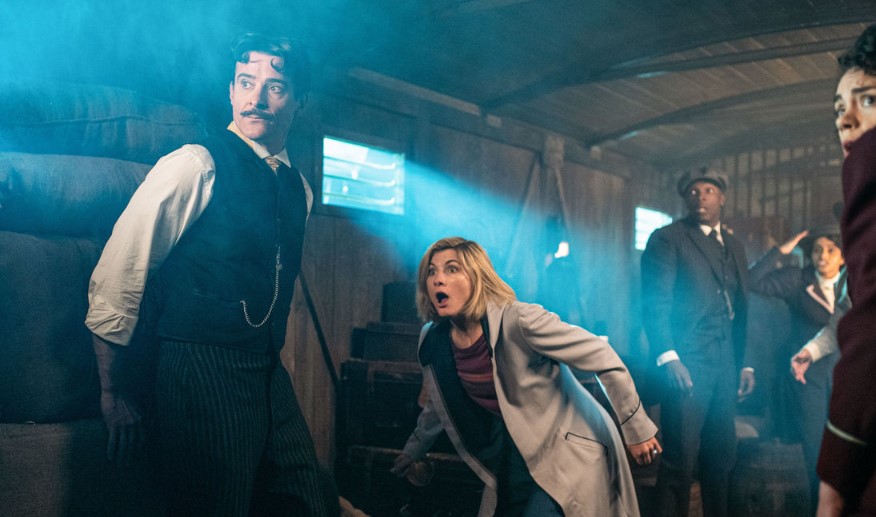 Doctor Who Jodie Whittaker has poor ratings and reviews
Regarding the poor ratings and reviews, fans also aren't happy with showrunner Chris Chibnall, as, in addition to the political correctness, they don't like the writing and acting; Doctor Who Season 12 is currently the worst-rated of the series by fans over at Rotten Tomatoes.
"Really sad to see a good show go so bad. I don't think the show can be saved at this point. Just end it and put it out of its misery. It's embarrassing to those of us that are going to wear Doctor Who shirts to the conventions," said a fan over at Rotten Tomatoes.
Ratings for the series also continue to nosedive with each episode, as the latest only saw 4.19 million people tune in live, a drop of almost a million viewers from its New Year's Day Season 12 premiere episode.
Regarding why Doctor Who can remain on the air despite bad ratings, it's put out by the BBC, a government-funded network, so things like ratings and making a profit don't matter as much.