Doctor Strange 2 has passed $800 million at the box office, which is no surprise, but as we have been keeping track of, what is a surprise is that the movie has no legs as it continues to lag behind The Batman as of Day 7 of its release.
Below you can check out the charts which compare the domestic box offices of Doctor Strange 2 (blue) to that of The Batman (red) where the first chart shows how much better Doctor Strange 2 did when it first opened (no-brainer), but as seen in the second chart below, The Batman takes over as of Day 7 and continues to do so until Day 17, which was yesterday, Sunday, May 22.
That also means The Batman has beaten Doctor Strange 2 for two consecutive weekends at the box office, and to date, hasn't passed The Batman at the domestic box office as of yet.
It's also safe to say that the data shows that lots of Marvel fans expected a lot more from Kevin Feige, Sam Raimi, and company, which is evidenced by the big dip after the opening release, but when the movie failed to deliver, word-of-mouth got out about how disappointing it is, so new people didn't bother to go see the flick coupled with Feige's MCU audience not seeing Doctor Strange 2 at the theaters numerous times.
So what happened?
Kevin Feige promised big things for Doctor Strange in the Multiverse of Madness but failed to deliver, as Feige said WandaVision, Loki, Spider-Man: No Way Home, and Doctor Strange 2 would all connect, but that really isn't the case as what the flick really is, is a sequel to WandaVision that, unfortunately, is a series that wasn't watched by a lot of people on Disney Plus. Following Spider-Man: No Way Home, fans expected DS2 to be an "Avengers-level" movie about the Marvel Multiverse with cool and organic cameos, but instead, following the "creative differences" with original director Scott Derrickson, the entire plot was changed to have Elizabeth Olsen and Scarlet Witch as the main character, with representation added in – in the form of America Chavez – and Strange is made out to be second fiddle and eventually the bad guy in his own movie.
What Doctor Strange in the Multiverse is, is another example of Feige's failure of a Phase 4 approach that is only about diversity, with quality content and story thrown out the window (much like all of Hollywood has been doing the past few years).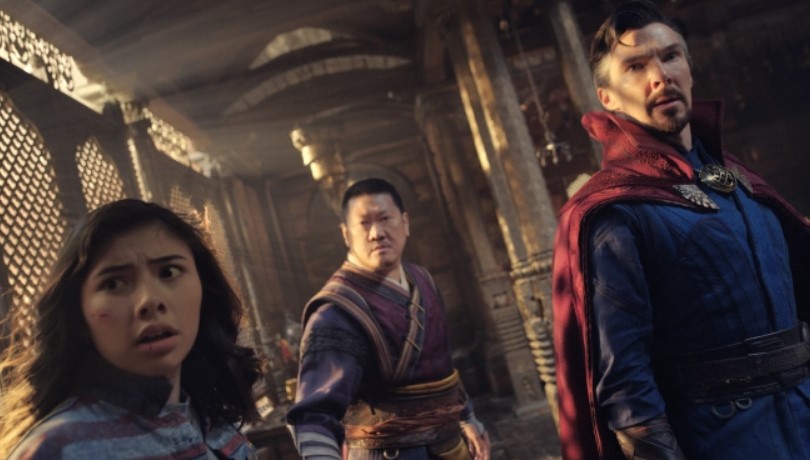 Doctor Strange 2 box office:
DOMESTIC (42.6%): $342,080,485
INTERNATIONAL (57.4%): $461,100,000
WORLDWIDE: $803,180,485
Weekend:
May 6-8: $187,420,998
May 13-15: $61,755,804 -67%
May 20-22: $31,600,000 -48.8%
The Batman Box Office:
DOMESTIC (48.1%): $369,261,437
INTERNATIONAL (51.9%): $399,200,000
WORLDWIDE: $768,461,437
Weekend:
Mar 4-6: $134,008,624
Mar 11-13: $66,511,22 1 -50.4%
Mar 18-20: $36,723,197 -44.8%
Doctor Strange 2 vs The Batman box office charts: