It's learned that Hasbro has apparently canceled the Gina Carano Cara Dune Star Wars figures from The Mandalorian line.
Toy retailer, Big Bad Toy Store, sent an e-mail to fans that pre-ordered the Star Wars: The Black Series figure informing them that Hasbro canceled the action figure:
We have been informed by Hasbro that they have canceled production of the Star Wars: The Black Series 6" Cara Dune (The Mandalorian) and will not be fulfilling our order. Unfortunately, this means we must cancel our pre-orders for this item."
Star Wars toy fan website Yakface also stated they received word that the Vintage Collection has been canceled, but said Hasbro will still release the Cara Dune Retro Collection version (probably because the figure is already finished while the latter two are not):
In light of the recent events surrounding the character of Cara Dune, we've received word that the planned reissues of the 6″ Black Series and Vintage Collection figures have been cancelled. Hasbro still intends to release the Retro Collection version as planned.
I've reached out to a rep for Hasbro who regularly sends me info about Hasbro Star Wars products, so we'll see what's up.
What is also interesting is that Hasbro announced the Cara Dune figures back in September of last year and said they would be available in Fall 2020, but they were never released. While there could have been a delay, it's been confirmed that Disney has wanted to fire Carano for months, so possibly the figures were placed on hold.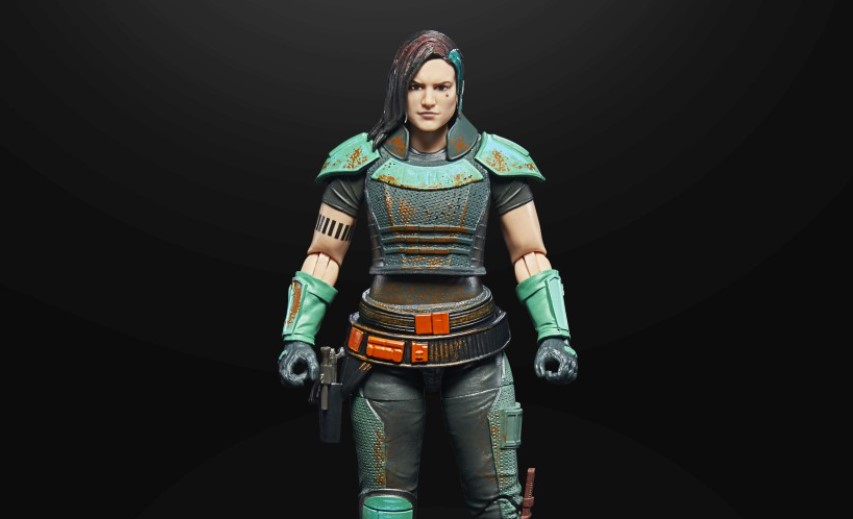 Hasbro Star Wars cancellation couldn't come at a worse time
The news of Hasbro canceling Gina Carano couldn't come at a worse time as following the release of The Last Jedi, Star Wars merchandise absolutely tanked, but it was thought with the release of The Mandalorian and the return of Luke Skywalker, that Hasbro Star Wars sales have been on the rise. With fans canceling Disney Plus it will be interesting to see if they again stop buying Hasbro Star Wars merchandise.
Gina Carano was fired by Disney and Lucasfilm on Thursday over a social media post that compared political oppression to that of the Nazi treatment of Jews.
The Disney Lucasfilm statement said: "Gina Carano is not currently employed by Lucasfilm and there are no plans for her to be in the future. Nevertheless, her social media posts denigrating people based on their cultural and religious identities are abhorrent and unacceptable."
Carano has since rebounded and announced a new movie deal.
(via boundingintocomics)