It's another day, and another batch of wild DCEU rumors has hit the net including that Hal Jordan will die in the upcoming Green Lantern Corps movie, which I think is safe to say will not be happening.
DCEU rumors include Green Lantern Corps, Green Lantern, Suicide Squad 2, Birds of Prey, Joker, The Flash, Cyborg, The Batman, Man of Steel 2, Black Adam and more.
Check out the list.
DCEU RUMORS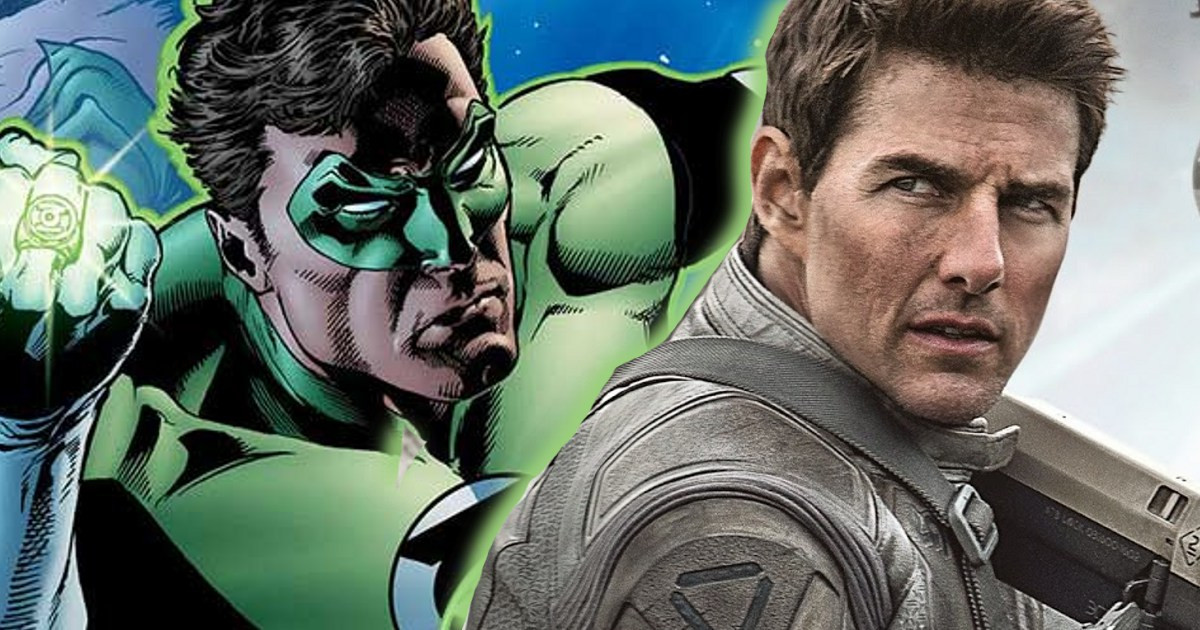 Green Lantern Corps
A batch of DCEU rumors has hit including that Tom Cruise is wanted for the role of Green Lantern, but will only take the part if the script gets rewritten, which currently has Hal Jordan getting killed off (via cdn).
Tom Cruise has been at times open to taking on superhero roles and at times against them, but while promoting Mission Impossible Fallout along with Superman Henry Cavill, Cruise seemed to be open to the possibility if things were right.
Henry Cavill did say he thinks Tom Cruise as Green Lantern could work, and Cruise is also rumored for The Flash.
Geoff Johns is currently writing the Green Lantern Corps which he said is based on his comics (did Hal Jordan get killed off in those?). There is a rumor that Hal Jordan loses his ring and gets stranded in deep space with Simon Baz and Jessica Cruz picking up the slack, and Baz using Jordan's ring.
Johns' production site confirmed the movie will feature Hal Jordan and John Stewart.
Johns also insinuated the Green Lantern Corps movie won't be goofy like Marvel's Guardians of the Galaxy.
A rumor also surfaces that Batman producer Charles Roven would have cast Mark Wahlberg in the role of Hal Jordan Green Lantern (lol). Thank Oa that didn't happen. It's noted that Charles Roven's days in the DCEU are basically over, so don't worry, it won't be happening (via twitter).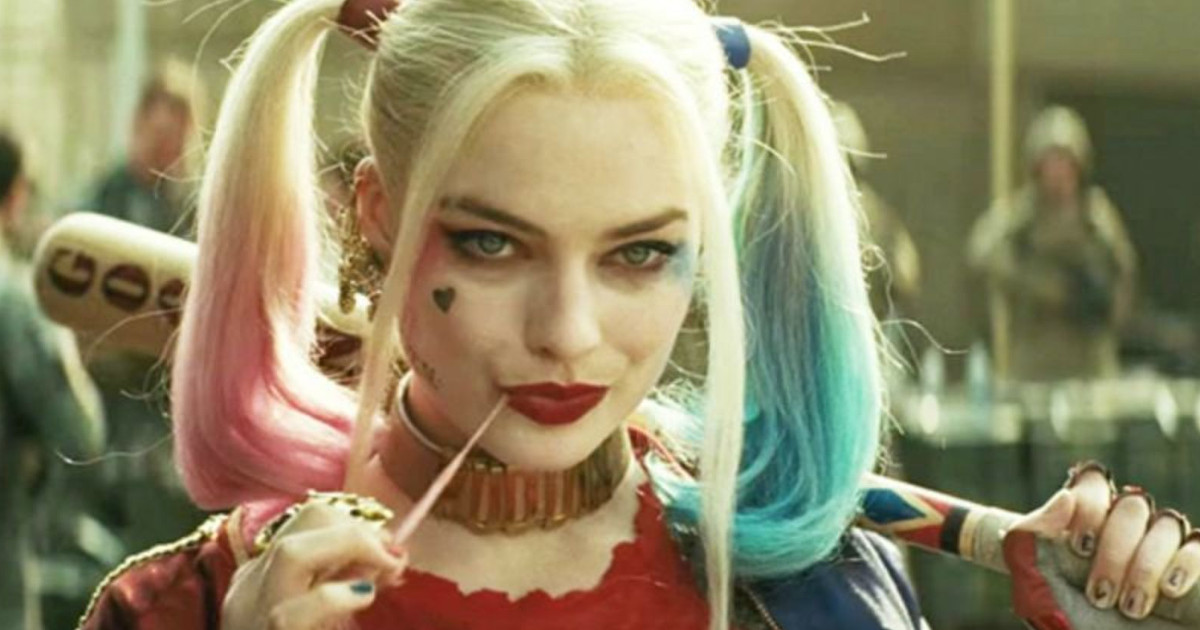 Suicide Squad 2
A Suicide Squad 2 rumor once again has it that Amazo will be involved with the film as the latest rumor says the Amazo Virus will be used. The previous rumor said Amazo as well, as apparently the Margot Robbie Birds of Prey movie took the Suicide Squad 2 story. It's said Amazo will be a living "weapon of mass destruction" that the squad must stop.
Birds of Prey
Rumored actresses include Francesca Ruscio as Huntress, Ana de Armas, Vanessa Kirby, Alexandra Daddario, Blake Lively, with Lady Gaga said to be offered a role, but turned it down; Peyton Elizabeth Lee could be cast as a young Cassandra Cain (Batgirl or Orphan); Onyx Adams is said to be a part of the film (via cf); Black Mask is said to be the villain. Rumored synopsis (via df): "After splitting up with The Joker, Harley Quinn and three other female superheroes – Black Canary, Huntress and Renee Montoya – come together to save the life of a little girl (Cassandra Cain) from an evil crime lord."
A no-brainer mentions DC is looking for female directors for their female movies, such as Batgirl and Supergirl.
Joker
There is mention of a male strip club being a part of the Joaquin Phoenix Joker movie, with the flick set in 1981. It's said to start filming in September and could be R-rated (via gww).
The Flash
The Flash movie is rumored to be shooting in the UK, with more info said to be coming soon, which makes sense as production details recently became known. It's also said that The Flash could be taking on a male villain around his own age.
Cyborg
Ray Fisher is not leaving the Cyborg role; Joe Morton, who played Cyborg's dad in Justice League, also said a lot was changed about the character, and that possibly they could use deleted Justice League footage for a Cyborg solo movie.
The Batman
Taylor Kitsch is said to have a huge role. It's been both said that Ben Affleck is exiting and will be staying on as the DCEU Dark Knight, with the latest seeing it speculated that Affleck may cameo in The Batman, with a younger actor used. Matt Reeves also said it will feature an original story.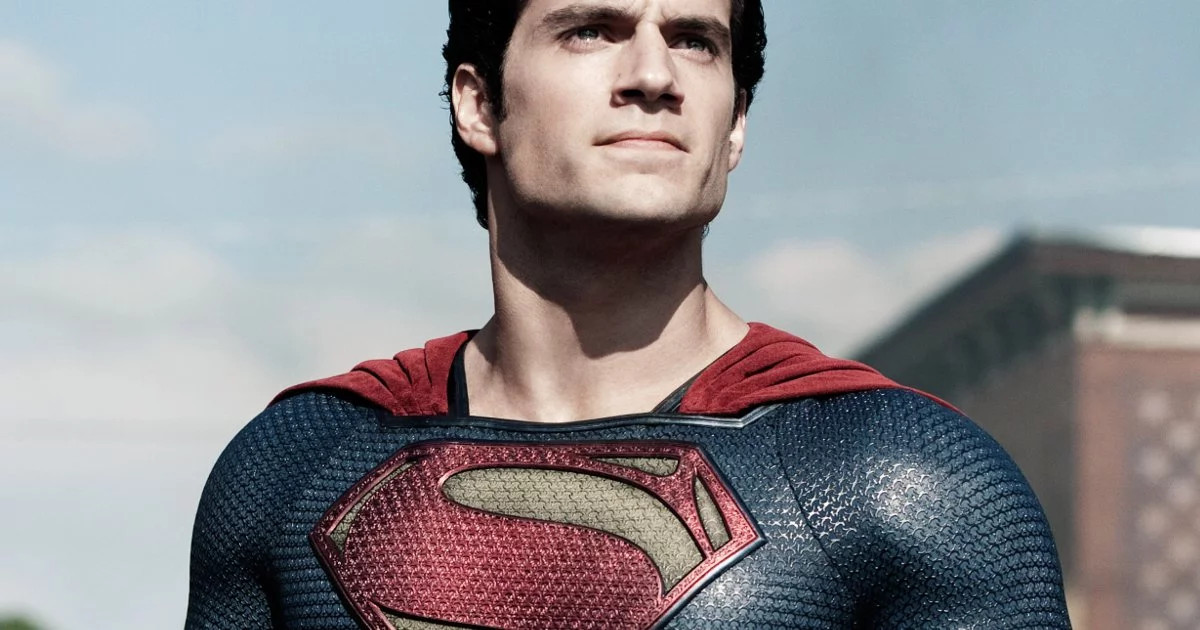 Man of Steel 2
It's said WB and Henry Cavill are locked in negotiations, as Cavill's manager feels he should be paid as an A-lister; however, WB feels otherwise. Henry Cavill wants to play Superman again for a Man of Steel 2, so the ball is in WB's court. There is said to be talk of replacing Henry Cavill as Superman and basically rebooting the character to a lighter version, away from what Zack Snyder did with the character, and that the Supergirl movie may have something to do with it.
Henry Cavill also said he wants Brainiac as the villain, with previous rumors offering Braniac and Supergirl a part of Man of Steel 2.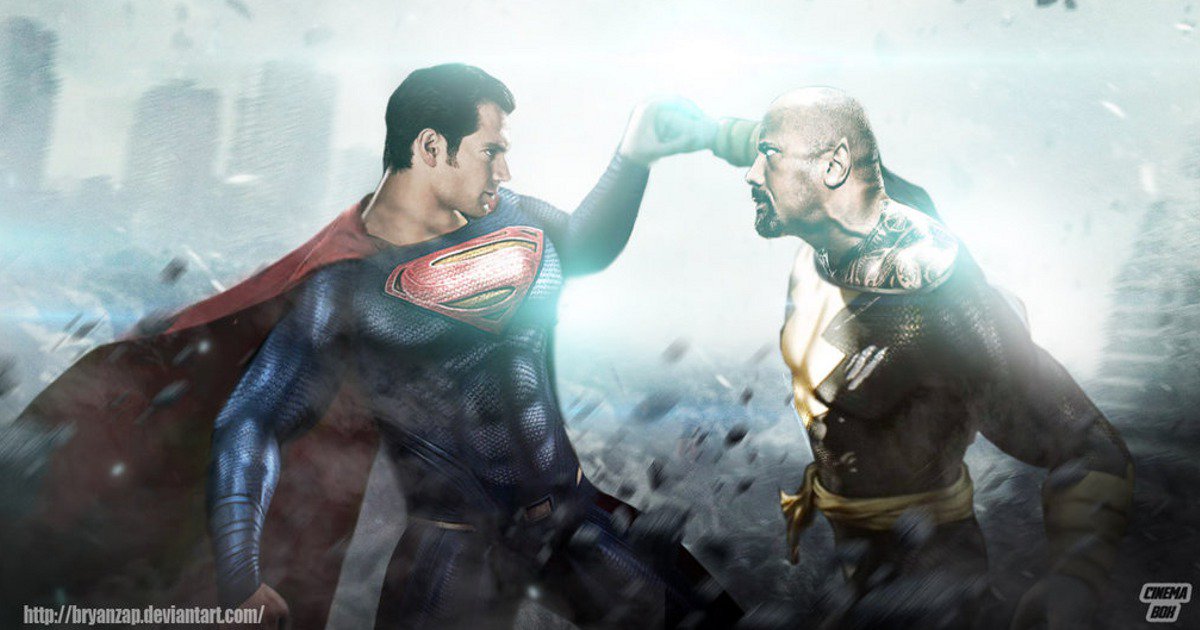 Black Adam
Nothing much on the Black Adam front, though Dwayne Johnson and Black Adam have been rumored for Suicide Squad 2 at one point, but it's said Johnson's schedule won't let that happen. Henry Cavill's Superman is also rumored to be taking on Black Adam and Dwayne Johnson, which means the character could debut in a Man of Steel 2, or Cavill could appear in the solo Black Adam flick.
Dwayne Johnson and his manager and business partner are producers on Shazam, but it's been said Black Adam will not be appearing. Dwayne Johnson was recently asked what's up with Black Adam, which strangely enough, saw him reply he doesn't know. Johnson and Cavill also share the same manager, so perhaps something could be rotten in the state of Denmark.
Aquaman
Not much has been churning out of the rumor mill regarding James Wan's Aquaman, but a couple of test screenings have said the movie is phenomenal. It also appears Black Manta will be the villain of Aquaman 2, assuming one gets made.
Shazam!
Likewise, not much about Shazam!, but the movie has been said to be good and a lot of fun. Fans who may have been worried about some of the special effects from the recent trailer, shouldn't worry about a thing, as the VFX still need to be completed and there is a lot of time to make things right.
James Gunn
Warner Bros. is looking to scoop up James Gunn once his contract with Disney officially ends. It's been said while Disney is held to a much higher standard (children and family), the other studios don't have those mandates, and they feel with a "cooling off" period, having James Gunn directing a movie would be fine.
DC
It's actually been said DC is going to create their own show of some sort where they will be dispelling all the rumors, so be on the watch for that. Maybe a part of the upcoming DC Universe streaming service?