For the first time in ten years, there will be no Aquaman comic book as DC Comics has canceled the title indefinitely.
With the release of the March 2021 solicits, which reveals only 34 titles will be published, part of DC Comics cutting its line includes the cancellation of Aquaman, which was written by Kelly Sue DeConnick who took over from Dan Abnett when Bendis came over to DC.
Bleeding Cool offers there are no immediate plans for any new Aquaman comics in the foreseeable future.
Worth a mention is that Abnett's Aquaman outsold DeConnick's.
Now Aquaman is relegated to appearances only and will only appear in the pages of Justice League in March, which has a new creative team including Bendis, with Bleeding Cool also stating they heard Aquaman will only appear in the DC comics in Justice League or backup stories in other books.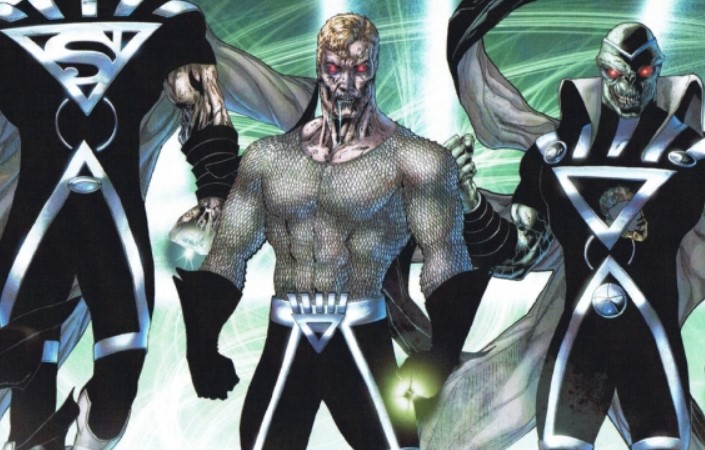 Ethan Van Sciver on Aquaman cancellation
Ethan Van Sciver chimes in on the news as well on YouTube who has been right all along about the downfall of DC Comics and the comic book industry:
The new solicitations have come out and DC Comics has cut its line significantly like we said that they would. We've been right on the money with this. Right on the ball. This one is particularly interesting. One of the biggest franchises right now at WarnerMedia is Aquaman thanks to Jason Momoa… one of the biggest franchises, big moneymaker, billion dollars.. and yet they cannot keep an Aquaman comic sustained despite the fact that Geoff Johns and Ivan Reis did a great job of revitalizing the franchise not too long ago and put it into the hands of a crazy feminist named Kelly Sue DeConnick, I guess who immediately began to run it into the ground.

For the first time in 10 years, there isn't going to be an Aquaman comic at this opportune moment in time when Aquaman is one of the biggest franchises at DC Comics right next to Wonder Woman. One of the biggest franchises over there, guaranteed blockbuster. There is no comic book. Amazing.

It is just the beginning. DC Comics consolidating titles. Consolidating the number of books that they put out. They are only going to be allowed to put out a few. They are going to need to stay beneath the radar and try not to be noticed by papa AT&T.

Aquaman is going to appear in other books, and that is how they are going to do this moving forward. These characters are wrecked beyond compare, they cannot maintain or sustain their own books when handed off to lesser talented creators. These books are going to be canceled and the characters are going to appear in Justice League and other larger books. You'll have short stories that appear in these bigger books. I think they are going to increase the size of comic books so they are now 48 or 64 pages filled with back-up stories and increase the cover price, too, most likely. That is the plan going forward.

If you don't like Aquaman, sorry. If you didn't like Kelly Sue DeConnick's politics, that might have been a reason why Aquaman is canceled right now. She told people not to buy her comics if they didn't like what she was saying on Twitter and evidently, that is precisely what happened. No Aquaman comic at DC for the first time in 10 years. Unbelievable.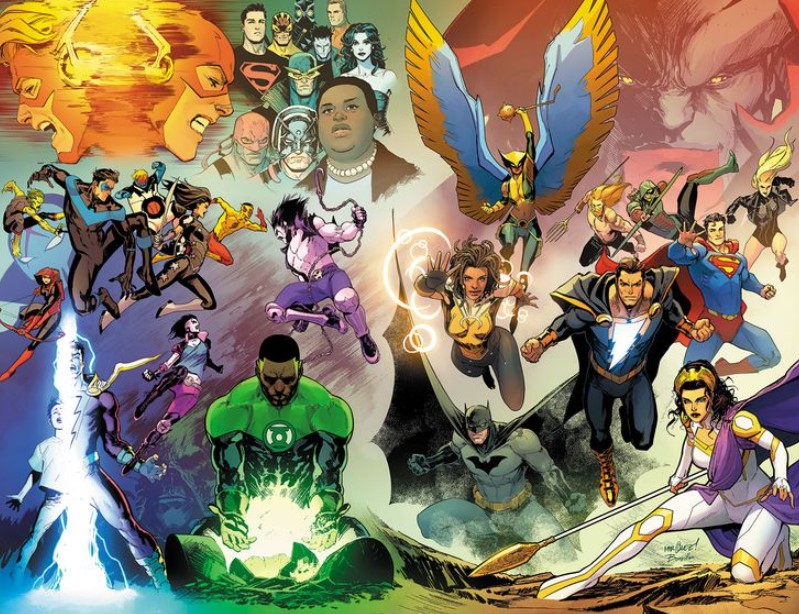 Justice League #59 solicit
Here is the March solicit for Justice League mentioning Aquaman (note: bold my own):
JUSTICE LEAGUE #59

Writer Brian Michael Bendis reunites with artist David Marquez (Miles Morales, Iron Man, Batman/Superman) for a new, star-studded Justice League featuring Superman, Batman, the Flash, Hawkgirl, Aquaman, Hippolyta, new DC powerhouse Naomi, and…is that Black Adam?! Superman is leading the charge to reinvent the Justice League—and at the same time, a new, cosmic-powered threat arrives from Naomi's homeworld to rule the Earth!

And in the backup story, dark days lie ahead for the new Justice League Dark. Zatanna and John Constantine take a road trip, only to discover horror around the bend as a friend—and sometime foe—is reborn in fire! A legend is destroyed, and another takes a terrible turn, as Merlin reveals the beginning of a new, blood-drenched plot for all humankind. So begins writer Ram V's new journey into the abyss with the Justice League Dark and artist Xermanico!