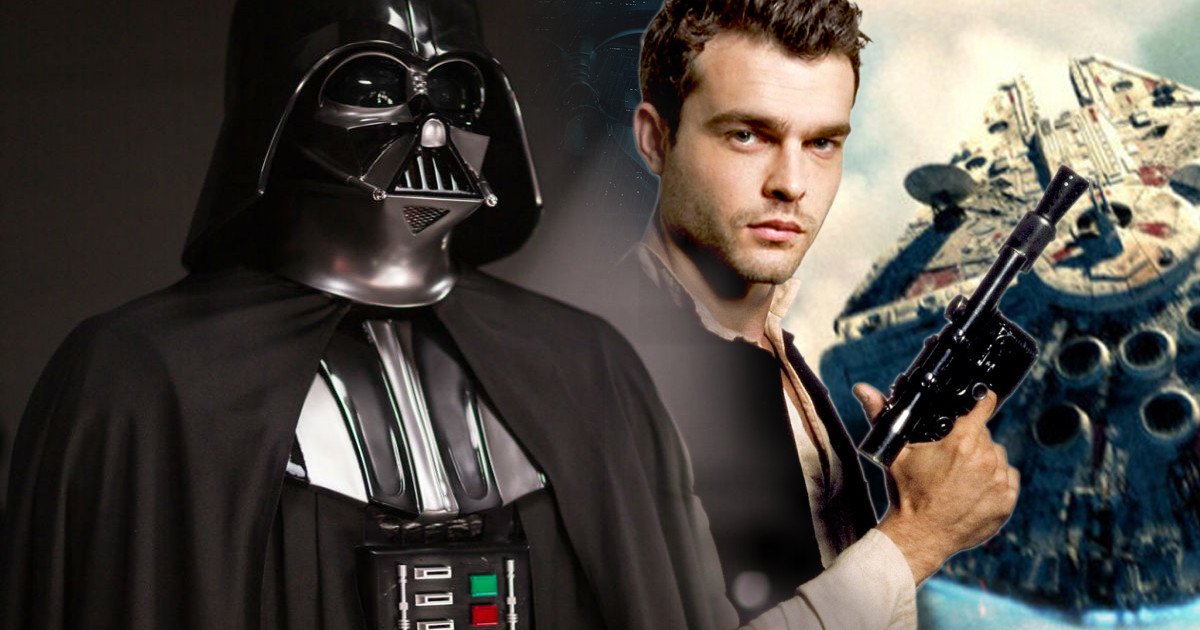 Update: Spencer Wilding confirms he is not in the Han Solo movie and that it was a mix-up.
Following Star Wars: Rogue One, will Darth Vader make an appearance in the upcoming solo Han Solo movie?
It's pure speculation at this time, but the actor that played Darth Vader in Rogue One, Spencer Wilding, looks to be confirmed for Han Solo.
Redditors point out that Spencer Wilding is unable to attend this weekend's FandomFest in Louisville, Kentucky with the reason given as:
Spencer Wilding will be unable to attend as he will be filming the newest film in the Star Wars Universe. Spencer will be coming back next year.
The newest Star Wars film currently filming is the Han Solo movie.
Again, to be clear it's unknown if Spencer Wilding is even going to play Darth Vader in Han Solo, as he could very well be playing a different character (a Wookie for example), but with Darth Vader being such a big hit with fans in Rogue One, maybe Disney wants to continue to capitalize on the Sith Lord?
Regarding how Darth Vader could fit into the Han Solo flick, another Redditor offers up Han Solo's (non-canon) backstory is working in the Imperial academy. Maybe Disney will keep the backstory and we'll see Darth Vader?
And here is a cool Darth Vader deleted line from Star Wars: Rogue One by Spencer Wilding:
The untitled Han Solo film is slated for a May 25, 2018 release directed by Ron Howard starring Alden Ehrenreich as Han Solo, Donald Glover as Lando Calrissian, Woody Harrelson as Becket, Joonas Suotamo as Chewbacca, with Emilia Clarke, Thandie Newton, Phoebe Waller-Bridge and Michael Kenneth Williams in unknown roles.