A Daredevil video game may be in the works as the VP & Head of Creative at Marvel Games, Bill Rosemann, may have teased its development along with video game voice actor Troy Baker.
Baker was asked by a fan what is your dream superhero game and which developer would you want to make it, which saw Baker include Bill Rosemann in his reply.
Rosemann then said, "You, sir, are clearly a man without fear."
Daredevil video game teased by Bill Rosemann and Troy Baker: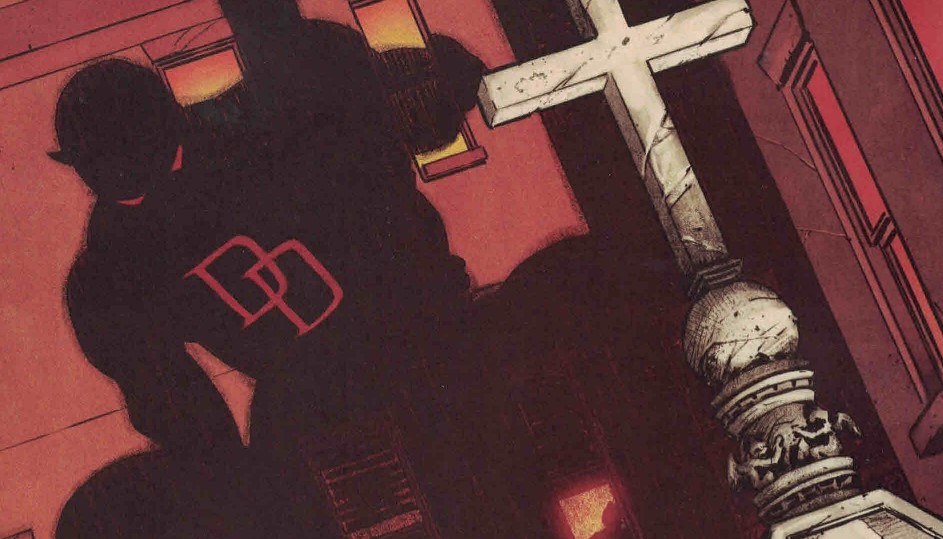 Daredevil is the Man Without Fear
Fans of Daredevil know the character to be the "man without fear" and it's also the title of a 1993 DD comic book story by Frank Miller.
Marvel Games and Sony recently put out Marvel's Spider-Man for the PS4, an open-world game, which is probably something similar to what a Daredevil game could look like.
We can also add that the Daredevil game could be similar to the Batman Arkham games, so the blueprint for the possible Daredevil game is already there, which would make it easy to develop (especially if Daredevil exists within the same game universe as Spider-Man; DD could even use the same NYC map).
I actually helped promote the Marvel Cosmic comic books years ago with Rosemann when he was the editor on Nova and Guardians of the Galaxy, and he often teased us in a similar matter.
I'll say that Rosemann never trolled us, so it's likely a Daredevil video game could be happening.
Troy Baker is known for voicing Joel in The Last Of Us Part II, provides the voice of Bruce Banner in the upcoming Marvel Avengers video game, voiced Theron Shan in Star Wars: The Old Republic – Onslaught, and lots more.
A Spider-Man 2 video game is also in the works and will be released for the PS5, maybe Daredevil will also be a part of it voiced by Troy Baker?