The new creative team behind Daredevil: Born Again has been revealed and it includes creatives from Marvel's Punisher and Loki and Moon Knight.
It's announced Dario Scardapane, who wrote and produced Marvel's Punisher for Netflix, is the new showrunner. Scardapane is also known for Tom Clancy's Jack Ryan series, The Bridge, and Trauma.
Justin Benson and Aaron Moorhead, who have directed episodes of Loki Season 2 and Moon Knight for Marvel, have been hired to direct the remaining episodes of Daredevil: Born Again Season 1.
According to THR, Marvel plans on keeping footage that has already been filmed, but notes "though other serialized elements will be injected."
The details include Scardapane will write the new episodes and new scenes, incorporating what has already been shot, and that Benson and Moorhead will direct the new episodes to bring the first season to a close.
While THR reports it is unclear how many episodes Daredevil: Born Again Season 1 will consist of, previously said to be 18 episodes, rumors offer Daredevil: Born Again Season 1 is being split into two parts of nine episodes.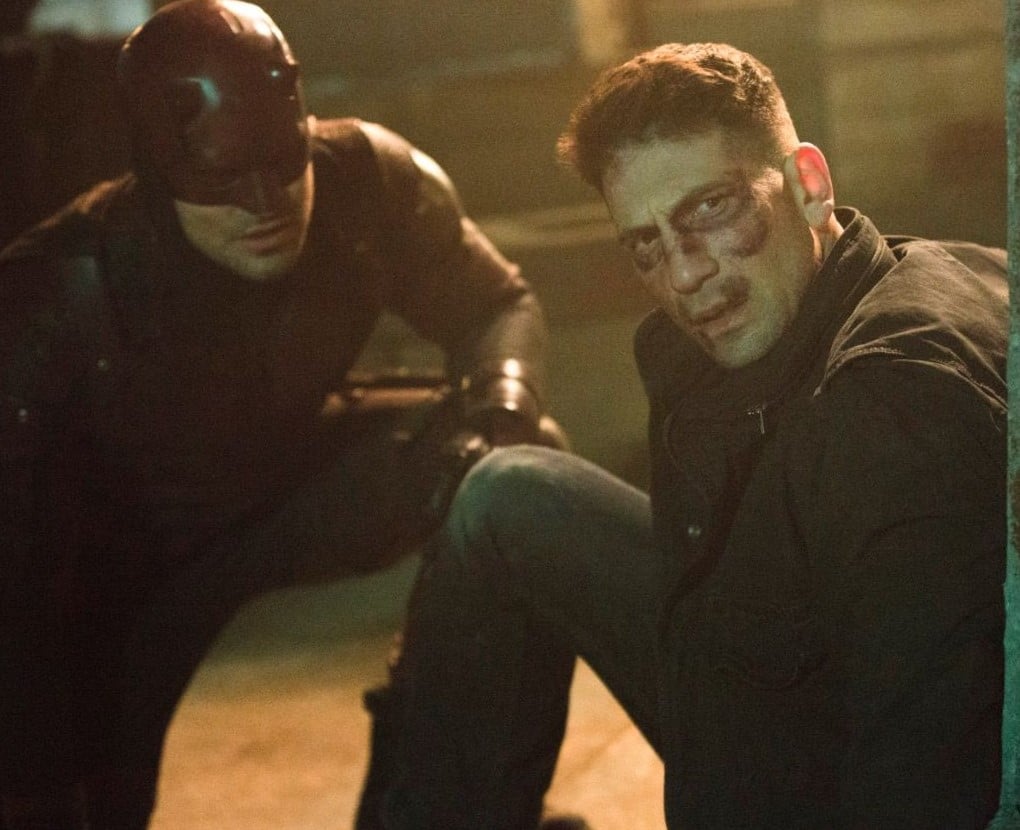 More action and violence similar in tone to the Netflix shows
The news that the new showrunner comes from Marvel TV's Punisher series on Netflix fits exactly with what my insiders told me about the show getting retooled. I've been told they are bringing the tone closer to the Netflix Daredevil series.
It's also been said Marvel is adding more action and violence. Doing the math, Punisher was full of action and violence and Moon Knight is full of action and violence. Loki also happens to be the best MCU project on Disney+.
You can read the leaked plot here, which could change but will likely be similar.
Worth a mention is that Jon Bernthal is also returning as the Punisher in Daredevil: Born Again who questioned how his Punisher would fit with Feige's goofy MCU. My insiders said Daredevil: Born Again is getting retooled to move the tone of the series away from the depiction of Daredevil in She-Hulk closer to the popular Netflix shows.
Regarding Marvel's new direction for its MCU television projects, following the failure of Secret Invasion, the new direction includes in part adding showrunners and focusing on a quality story.