Just like I said happened with me, the creator of Cowboy Bebop also couldn't get past the first episode of the one-and-done Netflix series.
Shinichiro Watanabe recently spoke with Forbes and said Netflix sent him a video to review the series but that he couldn't make it through the first few minutes.
"It started with a scene in a casino, which made it very tough for me to continue," Watanabe said. "I stopped there, and so only saw that opening scene. It was clearly not Cowboy Bebop, and I realized at that point that if I wasn't involved, it would not be Cowboy Bebop. I felt that maybe I should have done this. Although the value of the original anime is somehow far higher now."
Watanabe also served as a consultant on the show but obviously, we see the show's producers didn't bother listening.
"I have no choice but to pray and hope that it will turn out good," Watanabe said in an interview back in 2019, but we see his prayers went unanswered.
Netflix quickly canceled Cowboy Bebop after only 20 days of being released.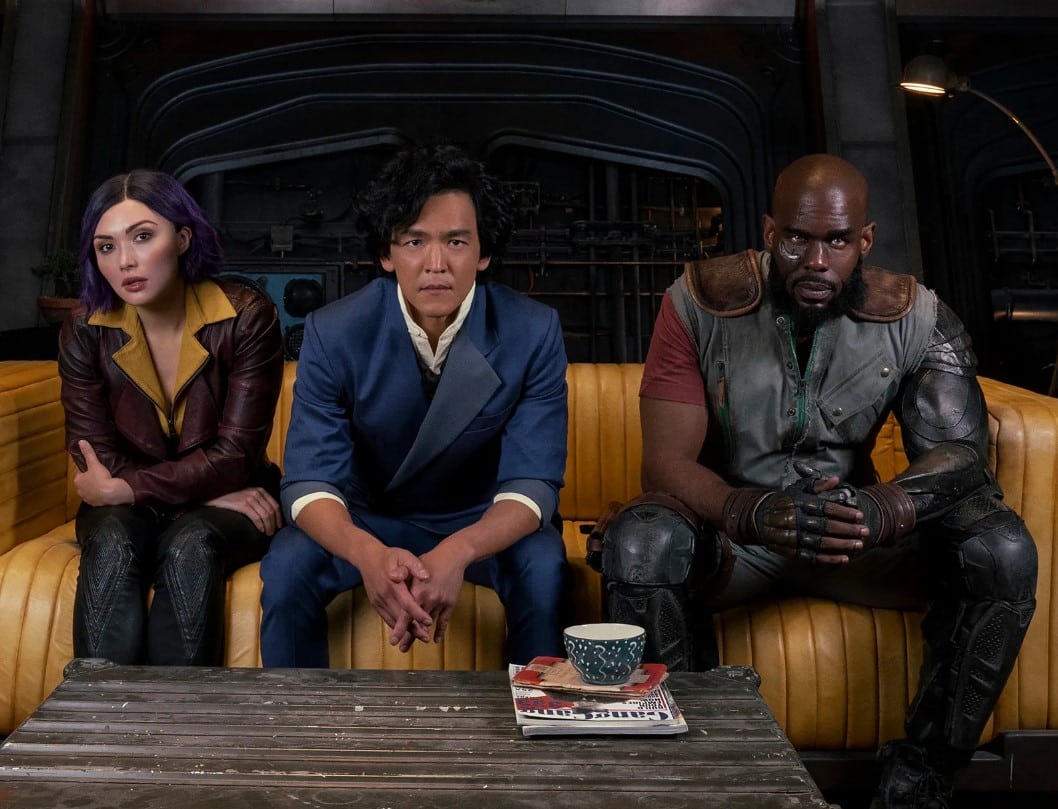 Cowboy Bebop Netflix creators didn't care
Recall following the first-look images being released how fans weren't happy which saw Daniella Pineda attack the fans and call them trolls. Well, the fans are right.
Also as I suggested, the execs involved with Netflix's Cowboy Bebop should pay heed to what the fans have to say; go read the article over at THR by the creator of Cobra Kai on how to adapt classic IPs titled, "Cobra Kai Co-Creator Reveals His Rules for Successfully Rebooting Classic IP (Guest Column)," as Cobra Kai was done right.
#CowboyBebop star Daniella Pineda responds to fans criticizing her casting as Faye Valentine

"Six foot, double-D sized breasts, two-inch waist … they looked everywhere for that woman and couldn't find her … So they went with my short ass" 👑 pic.twitter.com/XD0Ec0Uzre

— Culture Crave 🍿 (@CultureCrave) August 27, 2021
Daniella Pineda insulted Cowboy Bebop fans 3 days ago.

Here's the comments on her initial Instagram post from 4 days ago.

They're ALL positive.

SJW's will try to twist this and accuse male fans of "harassing another female actress." pic.twitter.com/a762hXoKiJ

— Datareacer (@Dataracer117) August 27, 2021
Daniella Pineda attacked Cowboy Bebop fans expecting a half decent outfit for live action Faye Valentine, talking about how an outfit closer to her original one would've been "paper thin & you couldn't move around in it" yet she's literally worn outfits like this. 🤡😂 pic.twitter.com/b5PMH6c5zg

— Vara Dark (@Vara_Dark) August 28, 2021
The problem with @Netflix's Faye Valentine costume is that it doesn't capture the essence of the character.

What distinguishes a great piece of cinema vs a bad one , is how they use tools at their disposal including costume design. pic.twitter.com/5n9rnOLLhn

— Nina Infinity (@Nina7Infinity) August 28, 2021