Daniella Pineda takes a page out of the likes of Rian Johnson, Paul Feige, and James Mangold, and attacks fans in regards to reactions to the recent first-look Cowboy Bebop images which reveal the actress looking nothing like the character from the anime.
Pineda posted a now-deleted video on social media, which thanks to the internet has been saved, where she criticizes fans who don't like the look of Faye Valentine.
"Hey, guys! So as you know our Cowboy Bebop first look dropped today, which was so exciting, and I just wanted to address a couple of things that sort of keep coming up in the comments amongst fans," she said. "First, I wanted to apologize to the fans that I did not anatomically match the Faye Valentine character – six-foot double-d sized breasts two-inch waist – you know they looked everywhere for that woman and they couldn't find her. It's kind of weird, so they just went with my short ass. I know. Am I right."
Daniella Pineda continued with mention of the costume.
"You know there was talk about like, 'Can we put Daniella in a time machine and maybe give her different parents, so she has different genetic information to sort of make her look better?' It proved to be too complicated, and the other thing that I wanted to bring up was, I wanted to apologize that the outfit I'm wearing [rolls eyes] is not exactly what she wears in the anime," she explained. "You know we tried but doing stunts in tissue paper, things disappear, they rip, sometimes just got lost… Anyway like I was saying, that original costume, they made a couple of them, but like I said, they got sort of slurped up in my various crevices never to be retrieved again so we needed to really build something that could withstand the test of time, so just you know…"
Below you can check out the video and a couple of reactions on Twitter.
Worth a note is that fans have been dealing with this from creators and actors for a while now and every time something like this happens the movie or TV show happens to be a big fail.
I highly suggest these Hollywood types read what the creator of the smash-hit Netflix series Cobra Kai has to say about dealing with classic IPs over at THR (great piece).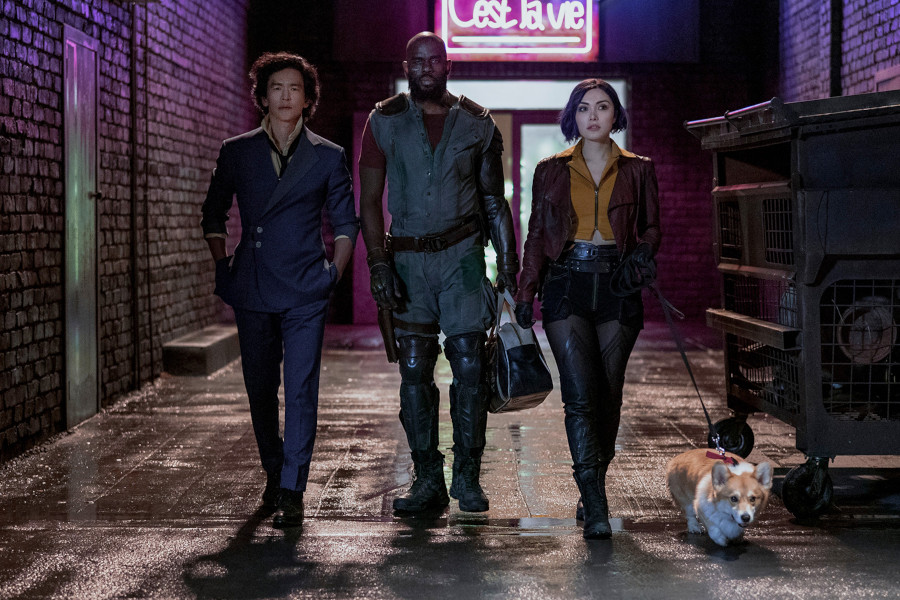 Daniella Pineda attacks Cowboy Bebop fans video and tweets:
#CowboyBebop star Daniella Pineda responds to fans criticizing her casting as Faye Valentine

"Six foot, double-D sized breasts, two-inch waist … they looked everywhere for that woman and couldn't find her … So they went with my short ass" — pic.twitter.com/XD0Ec0Uzre

— Culture Crave — (@CultureCrave) August 27, 2021
Daniella Pineda insulted Cowboy Bebop fans 3 days ago.

Here's the comments on her initial Instagram post from 4 days ago.

They're ALL positive.

SJW's will try to twist this and accuse male fans of "harassing another female actress." pic.twitter.com/a762hXoKiJ

— Dataracer (@Dataracer117) August 27, 2021
Daniella Pineda attacked Cowboy Bebop fans expecting a half decent outfit for live action Faye Valentine, talking about how an outfit closer to her original one would've been "paper thin & you couldn't move around in it" yet she's literally worn outfits like this. —- pic.twitter.com/b5PMH6c5zg

— Vara Dark (@Vara_Dark) August 28, 2021
The problem with @Netflix's Faye Valentine costume is that it doesn't capture the essence of the character.

What distinguishes a great piece of cinema vs a bad one , is how they use tools at their disposal including costume design. pic.twitter.com/5n9rnOLLhn

— Nina (@Nina7Infinity) August 28, 2021