Daniella Pineda again attacks the Cowboy Bebop fans, this time calling them "very, very vocal trolls."
Following the first look images where Daniella Pineda was revealed to look nothing like her character, Faye Valentine, fans reacted and didn't like what they saw for obvious reasons.
Pineda released a video on her Instagram where she mocked fans and made fun of the reactions.
Now while speaking with Deadline, Daniella Pineda is asked about that response and calls the fans trolls:
It was definitely my first interaction with very, very vocal trolls. Social media gives access to pretty much anyone who wants to say anything. Although I feel like some people would be disheartened, I found a way to clap back. with that video that I gave, which was very cheeky and silly. Rather than stay quiet, which is usually what everybody wants you to do, I just felt so inclined to say something. I felt like that response was definitely in the spirit of Faye. Also I got Steve Blum's blessing, the voice of Spike, who backed me up and I was like, "All right guys, I don't care what you say, if that guy backs me up, no one can say anything."
Deadline, of course, tries to spin things in Daniella Pineda's favor and tries to spin it that her video helped change some of the fans' minds about Faye Valentine in the Netflix show, which saw Pineda respond:
It was really affirming and awesome. The majority of responses and interactions that I have had were really supportive. It was just easy to see that, but if you love that type of attitude in a cartoon, why wouldn't you love that type of attitude in real life? I think that was pretty awesome. I think also highly untraditional.

I didn't even think about it when I was doing it until after the fact. I also was not expecting that to get any attention at all.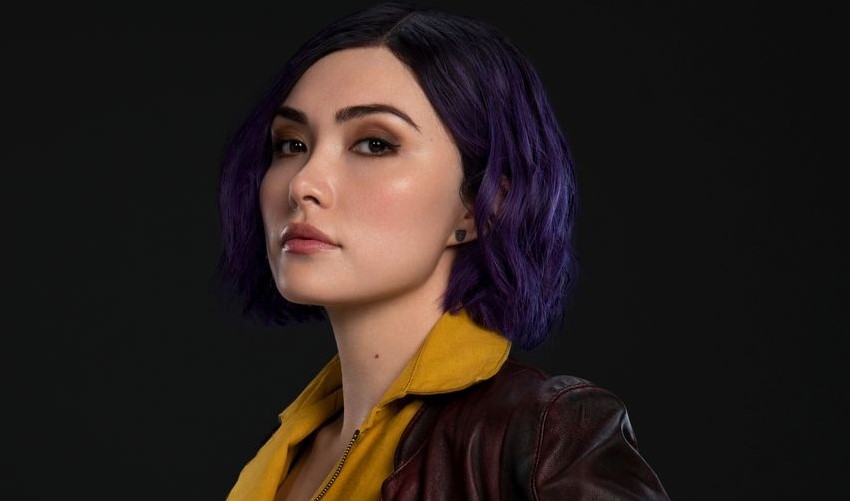 Half the fans don't like Cowboy Bebop
However, the real story shows something entirely different as when we check the Rotten Tomatoes Audience Score, which is what fans think of Cowboy Bebop, it's only at 50% — which means half the fans don't like the show, all of which must be "vocal trolls."
Surprisingly, it's likewise for the critics, as they agree with the fans as the Cowboy Bebop Rotten Tomatoes Critics Score is at 49%.
I tried watching it last night, I couldn't get through twenty minutes of it. Hey, call me a troll, too, I'm fine with that.