Just like most fans, Netflix must have been really unhappy about Cowboy Bebop as the network basically gave the live-action anime series an immediate cancelation.
While typically Netflix waits 28 days to cancel a project, the cancellation of Cowboy Bebop was announced after only 20 days.
What is also interesting is that the cancellation comes the week the series fell out of the Netflix Top 10 charts, so it's safe to assume Netflix was expecting Cowboy Bebop to perform a lot better.
Deadline offers various reasons why the show got the ax including an on-set injury suffered by actor John Cho saw production delayed for seven to nine months and that since the series was expensive to make that the low viewership didn't warrant another season.
Of course, also mentioned is the poor reviews for Cowboy Bebop from both critics and fans alike as over at Rotten Tomatoes, Cowboy Bebop has a 46% Rotten Tomatoes Score and a 57% score from fans.
The series stars reacted to the news but didn't offer much as John Cho tweeted "I'm okay," and Daniella Pineda, whose trolling of fans certainly didn't help things, responded as follows on Instagram.
Regarding my thoughts, I'm not a fan of the original anime, but I couldn't make it through the first episode.
I suggest the Netflix execs involved read the article over at THR by the creator of Cobra Kai on how to adapt classic IPs titled, "Cobra Kai Co-Creator Reveals His Rules for Successfully Rebooting Classic IP (Guest Column)."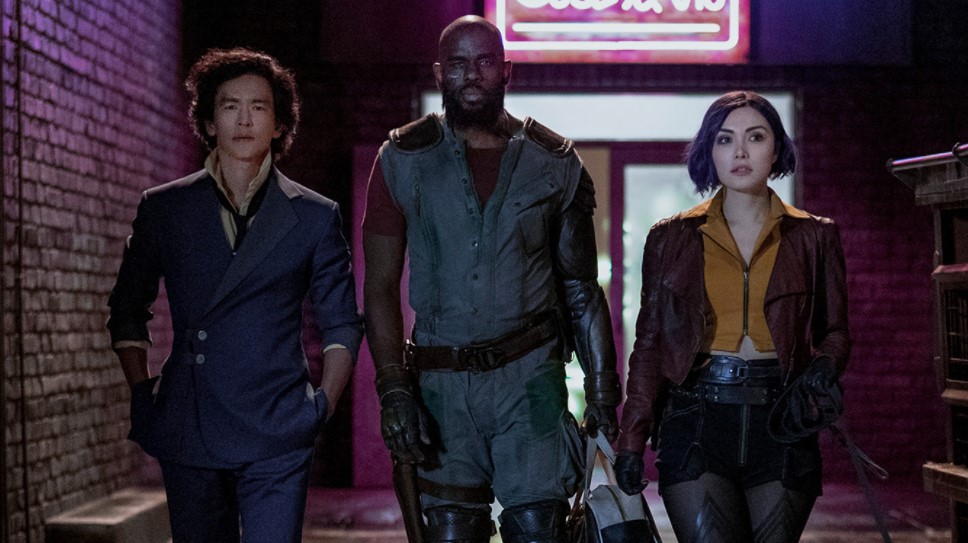 Cowboy Bebop stars react to cancellation:
(via Deadline)