Ahead of this week's San Diego Comic-Con comes the news that Marvel Studios is developing Thor 4 which will see Taika Waititi return to direct and Chris Hemsworth star as the son of Asgard.
It's further said that Chris Hemsworth will more than likely appear in James Gunn's Guardians of the Galaxy 3, which follows the plot started in The Avengers: Endgame.
Taika Waititi was also set to develop the Akira movie at Warner Bros. and an animated Flash Gordon movie, but it is being said those are being shelved, as Waititi's next movie will be Thor 4.
The news of Waititi and Hemsworth back for Thor 4 isn't all that surprising as they have both stated they wanted to do another film following the success of Ragnarok. In addition, it was also recently confirmed that Chris Hemsworth had signed a new contract which included a return for the Marvel Phase 4 films, which Thor 4 and Guardians of the Galaxy 3 now look to be a part of.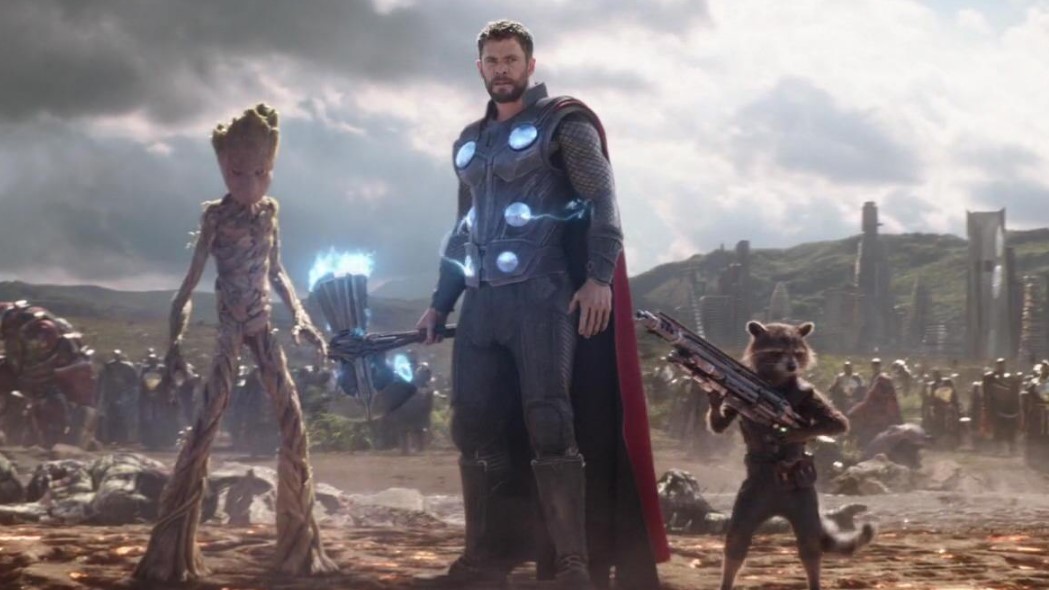 Chris Hemsworth, Taika Waititi back for Thor 4 and Marvel Phase 4
Valkyrie actress Tessa Thompson also recently confirmed a Thor 4 has been talked about when she told the LA Times she heard there was a pitch for another Thor film.
Just this past May also saw Hemsworth state he wants a Thor 4.
"I'd still love to do more, to be honest," Hemsworth said. "And I don't know what the plan is. I feel like we've opened up such a different character. I feel more energized for the possibility of where it could go… But I'll use that in other places and other characters if it's the end here."
The good news is that it's not the end of Thor, while Waititi previously offered about wanting another one:
"Yeah, people ask me, 'Would you do another one?' And for sure I'd do another one because it wouldn't even feel like doing a fourth Thor film, it would just feel like doing the second Ragnarok film. Because it does feel like in a way there's been this reinvention in an exciting way. And, I know that Chris feels a real new ownership over the character. He's excited, and he knows that character so well, and I know that his character in Infinity War is gonna have some amazing stuff in that. So it's exciting cuz it feels like, if Chris were to do this again it wouldn't feel like 'oh it's the eighth time I've done Thor,' no it will feel like the second or third time I've done this character."
Marvel Studios looks to be at the San Diego Comic-Con on Friday or Saturday, so look for announcements about their Phase 4 plans there, which also may include announcements for Black Widow, Eternals, Shang-Chi, Black Panther 2, Captain Marvel 2, and Doctor Strange 2.
(sources: Deadline, THR)