With the news that Marvel Studios is developing Thor 4 also comes it being said that Chris Hemsworth will likely make an appearance in James Gunn's Guardians of the Galaxy 3.
Last we saw of Thor was during Infinity War where he teamed with the Guardians of the Galaxy, Rocket and Groot, and then at the end of The Avengers: Endgame, Thor went off with the Guardians.
In Deadline's report about Taika Waititi and Chris Hemsworth returning for Thor 4, it is noted:
[Waititi] will make Thor first with Hemsworth, who seems likely to also be headed for an appearance in the next Guardians of the Galaxy, based on the plot line in Avengers: Endgame.
Deadline usually gets their info straight from "sources" within the movie studios, and as noted, it makes sense that Chris Hemsworth would appear in Guardians of the Galaxy 3 following what happened in Endgame.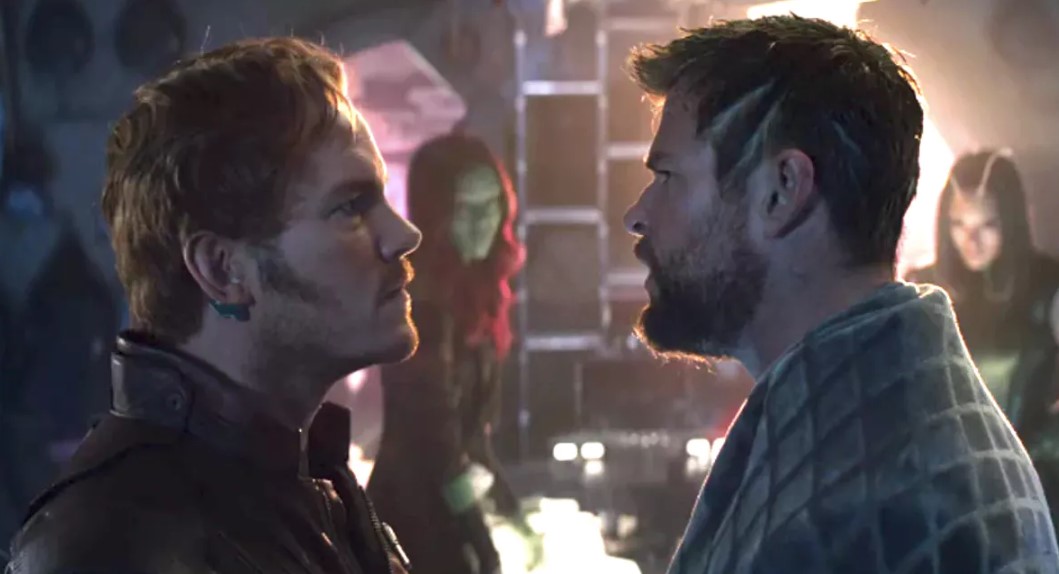 Chris Hemsworth and Thor for Guardians of the Galaxy 3
Regarding Guardians of the Galaxy 3, interestingly enough James Gunn has previously said it will be the last iteration of the team as we know them, so if any more Guardians flicks are made, it could feature different characters. Maybe Thor? The comics have many characters that make up the Guardians, plus Gunn doesn't care for the comics all that much, so they can basically use any characters they want for the MCU version of the team.
Gunn is currently developing The Suicide Squad for DC and will start on Guardians of the Galaxy 3 following that, so GOTG 3 is still a ways off. Will Thor 4 come out before Guardians 3 or vice versa? Maybe we will find the answer to that at this weekend's San Diego Comic-Con as Marvel Studios will be making a presentation.