While talking about his leaked nude pic, Chris Evans also spoke about the death of Black Panther actor Chadwick Boseman.
Evans, who played Captain America, starred with Boseman in three Marvel movies including Captain America: Civil War, The Avengers: Infinity War, and The Avengers: Endgame, spoke with Tamron Hall.
Hall questioned Evans: "Chadwick Boseman, I just spoke with Sam Jackson, I know you lost a friend and you said on social media you were endlessly grateful for your friendship, how has it been processing this?"
Evans responded: "It's been tough. It's been tough for everybody. I think that highlights the power he had. As Sam said, his cultural impact is just immeasurable. Not just as an artist, but as a man, the way he spoke, the way he carried himself, he bred an allegiance, he galvanized, he inspired. It's heartbreaking, it's tough, it's a process but his impact, his legacy is solidified forever."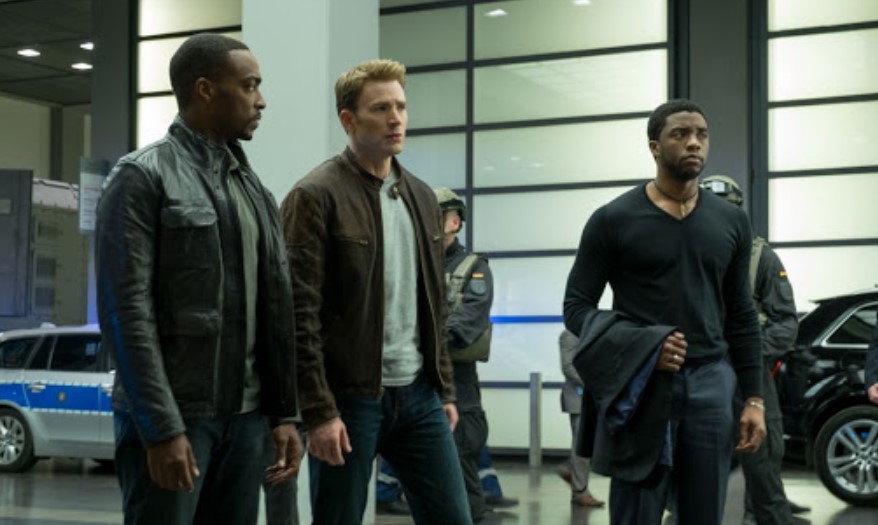 Chadwick Boseman death is gut-wrenching
Regarding what Samuel L. Jackson, who plays Marvel's Nick Fury, had to say on the death of Chadwick Boseman, Jackson in part said (more here): "You know it's gut-wrenching to lose someone that is such an important part of the culture in terms of what he became to the world, in terms of Black Panther. We all hope that when we work that people remember things that we do, but he imprinted society in such a way and impacted, especially the black culture, and giving kids a hero that they could aspire to."
Following the death of Chadwick Boseman on Aug. 28 at the age of 43 from colon cancer, Chris Evans also said in a tweet:
I'm absolutely devastated. This is beyond heartbreaking.

Chadwick was special. A true original. He was a deeply committed and constantly curious artist. He had so much amazing work still left to create. I'm endlessly grateful for our friendship. Rest in power, King-- pic.twitter.com/oBERXlw66Z

— Chris Evans (@ChrisEvans) August 29, 2020
(via YouTube)