Chris Evans talks about the nude leak from Saturday that saw an image of his erect penis get posted to Instagram.
The Captain America and Marvel actor spoke with Tamron Hall joking and shaking his head back and forth, "What happened this weekend?"
Hall laughed and remarked how Evans managed to turn things around (when Evans tweeted that now that he has everyone's attention, to vote on Nov. 3).
"Yeah, yeah, that's called turning a frown upside down, Tamron," replied Evans. "Look, it was a very interesting weekend. Full of lessons learned. Lot of teachable moments. You know, you know, things happen, it was embarrassing. Gotta roll with the punches."
Evans continued by thanking his fanbase: "I will say, I have some pretty fantastic fans who really came to my support. That was really, really nice."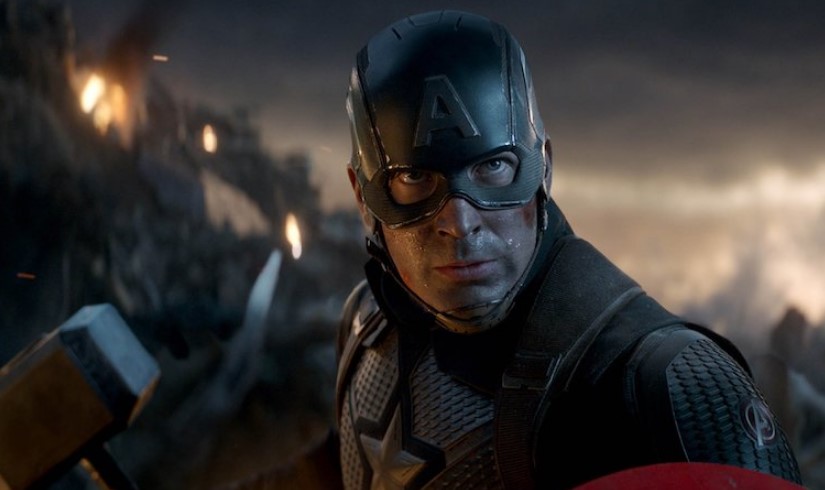 Chris Evans nudes leaked on Instagram
On Saturday, Chris Evans posted a video to his Instagram Story which showed he was playing a game of "Head's Up" (pun intended?) and the end of the video happened to feature a screengrab from his photo reel featuring a grid of twelve images, with one showing the erect penis pic and another also sported a pic of Evans with overlay text stating "guard that p-ssy."
Evans' follow up tweet about getting out to vote was not really about voting but a dig at President Donald Trump as Evans is a part of Hollywood's elite liberal community. Also following the nude leak, fellow Avengers and Marvel actor, Bernie Sanders-supporter Mark Ruffalo, tweeted about Trump in reference to the Chris Evans nude leak: "Chris Evans. Bro, while Trump is in office there is NOTHING you could possibly do to embarrass yourself. See… silver lining."
Evans only publicly came out against Trump following his multi-million dollar Marvel contract expiring after he was finished with The Avengers: Endgame.