Following all the details and rumors surrounding the Secret Wars movie and the Phase 5 plans, now it is being claimed that Kamala Khan, aka Ms. Marvel, will be making her MCU debut in Captain Marvel 2 starring Brie Larson.
TVO from Lords of the Long Box claims Ms. Marvel is set to make her MCU debut in Captain Marvel 2; however ABC is said to have been developing Ms. Marvel for a TV series, so Disney and Feige are still working things out.
Just to clarify, that's Kamala Khan Ms. Marvel

— Lords of the Long Box (@timvo) August 13, 2019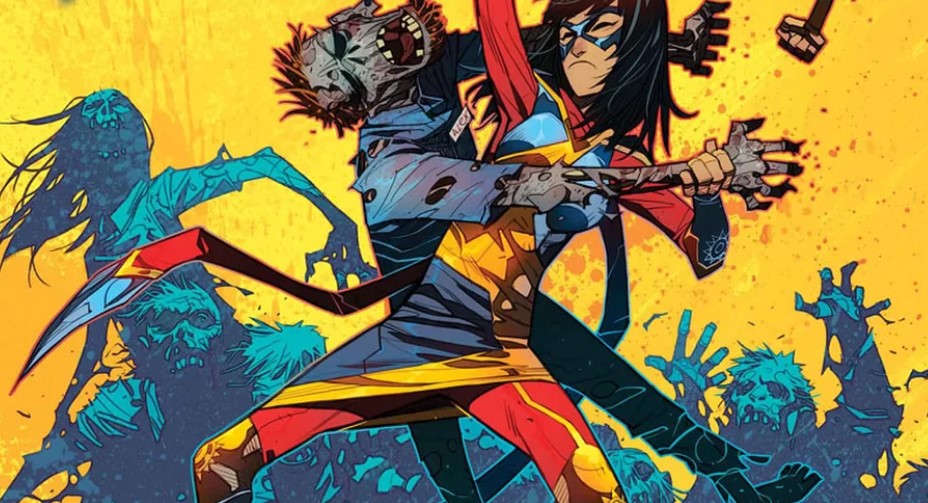 Ms. Marvel wanted by Captain Marvel 2 and ABC
It is known that ABC recently passed on a female Marvel TV series this past January, and also that they are eyeing another female Marvel TV series once Agents of SHIELD ends, so perhaps that is or was related to Kamala Khan and Ms. Marvel.
The character does seem to be getting a push as of late, as Ms. Marvel looks to be a focus in the upcoming The Avengers video game.
The news of Kamala Khan possibly debuting in Captain Marvel 2 isn't all that surprising as Brie Larson has also said she wants the character in a movie as well.
"My dream would be that Ms. Marvel gets to come into play," Brie Larson said at the Singapore press conference for Captain Marvel about who would she like to be paired up with in the future.
Regarding Captain Marvel 2, Marvel Studios has yet to officially announce the flick, but it could very well be a part of the Phase 5 movies, which are rumored to be announced at the upcomign Disney D23 Expo.