The recent Brie Larson YouTube video posted near two weeks ago now has over 100K dislikes as fans voice their dissent for the Captain Marvel actress.
The 30-year-old recently launched a YouTube channel with the obvious help of a public relations team and a full production team, which led to backlash not only from fans but from fellow YouTubers as well.
Within mere hours of posting her first video, "So, I made a decision," the number of dislikes started to skyrocket and are now over 107k.
The thousands and thousands of comments on the video – over 76K – are also filled with fans criticizing Larson.
"My spidey sense is tingling, and I think the comment section will be disabled in future videos," states one comment that has 1.2k likes.
Another comment with 1.8k likes questions: "So how long till we can't leave comments?"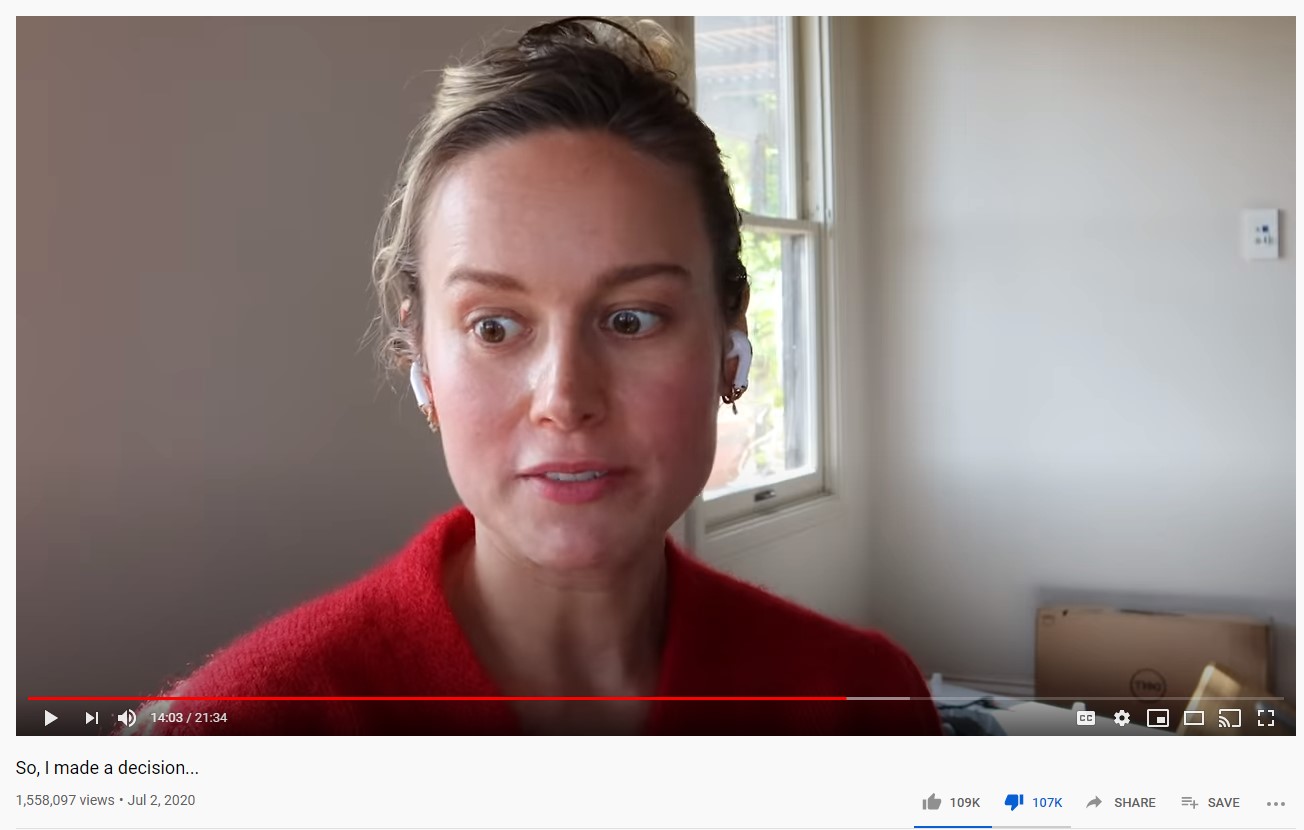 Brie Larson YouTube causes controversy
In the video, Brie Larson jokes about how she is new to YouTube, yet her video is produced with the same professional quality as a Hollywood project.
"This is the place to talk about things that are important and that matter," she says. "It doesn't mean that there isn't also silly content, that there's ways for me to express myself personally, but there will also be deep conversations, anti-racist rhetoric, inclusive content."
Larson – or her production team – have yet to post a second video to YouTube, but Brie Larson did most recently update her social media accounts with a cover of "Be Alright" by Ariana Grande."
The actress also doesn't come without additional controversy as rumors offer she doesn't get along with the Avengers cast and that Disney is losing confidence in her portrayal of Captain Marvel.
Brie Larson covers "Be Alright" by Ariana Grande: