It's again claimed that Brie Larson and Captain Marvel will be the face of Marvel going forward, with it claimed that Larson was actually promised this from Kevin Feige.
The rumor, via Giant Freakin Robot, offers that since Brie Larson could potentially take her career elsewhere and be highly successful (she already has an Oscar), that Feige is well aware of this and has promised Brie Larson that she will be the face of the MCU going forward, replacing Robert Downey Jr.'s Iron Man as the face of the franchise.
The rumor actually makes sense as Feige said this himself prior to the release of Captain Marvel (see below), and I'll also add Marvel has confirmed it is all about diversity going forward, so instead of having white dude Benedict Cumberbatch as Doctor Strange as the new face of the MCU, it could be Brie Larson.
In addition, there have been all kinds of rumors of Brie Larson leaving the MCU, so Feige might be doubling down promising Larson she will be the star of the MCU so as not to lose the actress to another comic book or movie franchise.
What is also interesting is that the Captain Marvel sequel is not titled "Captain Marvel," but is titled The Marvels, as the flick will also feature Ms. Marvel and Monica Rambeau which sounds like it will less focus on Brie Larson and Captain Marvel. So maybe that concerned Larson? Imagine if the Captain America and Thor sequels dropped "Captain America" and "Thor" from the titles? Yikes. We can also add that Feige also got rid of the writing and directing team on the first movie, so with the title change, obviously, there are major problems surrounding Brie Larson and Captain Marvel, an actress and character that a lot of fans don't care for or like.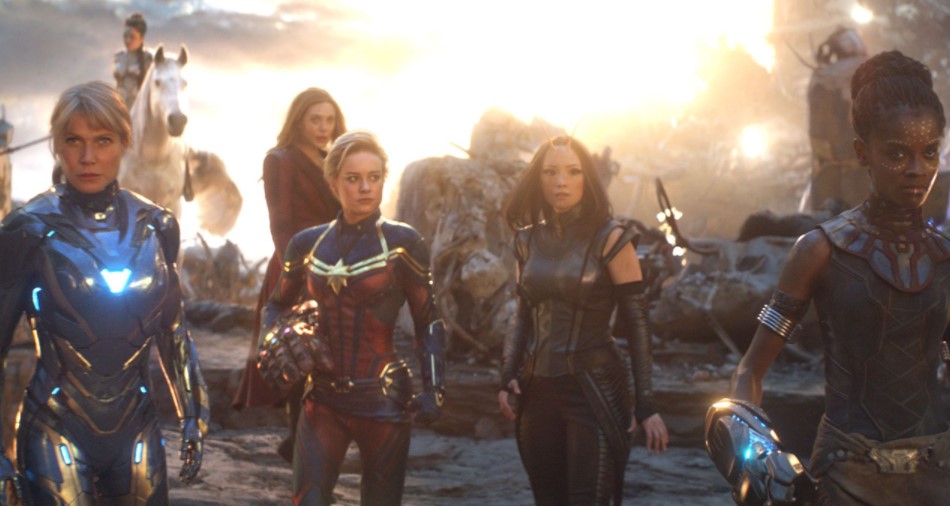 Brie Larson will be at the forefront of the MCU
Regarding what Kevin Feige had to say about Brie Larson and Captain Marvel, back in February of 2019 he said she will be the most powerful character in the MCU and will be at the forefront of the entire Marvel Cinematic Universe (bold my own):
Captain Marvel is a character in our comics and in a mythology whose got one foot on Earth, one foot in the cosmic arena. And now that we have made a number of movies that take place on Earth, and now a number of the cosmic adventures with Avengers, and with Guardians of the Galaxy and with Thor, we thought it was the right time to finally introduce Captain Marvel to the world. She's one of the most popular characters in our comics, she's one of the most powerful characters in the comics and will be the most powerful character in the Marvel Cinematic Universe.

This is just not about somebody who is incredibly powerful and can fly around and shoot photon blasts out of her arms, it's somebody who is very human, who is very vulnerable and who has multiple dimensions. And when we found out that Brie Larson might be interested in joining this world, she came in, we had a number of meetings, we pitched her this idea, she was a huge fan of the character and the comic. And one of the highlights at my career at Marvel was introducing her at Comic-Con and having her coming out on stage and stand there with literally almost every thing else from our universe, and there she was at the forefront, and it was a great foreshadowing of not just for how audiences are going to embrace Brie as this character, but also for how Captain Marvel is about to take the lead and be at the forefront of the entire Cinematic Universe.
As I previously pointed out, you will note Feige is telling his audience this is going to happen – forcing it onto them – instead of organically unfolding it on screen and in the movies.
Worth a mention is that Feige also plays Pinocchio again by stating Captain Marvel is one of the most popular and powerful characters in the comics (far from it), and it is also known fans have yet to embrace both Larson and Carol Danvers (she was basically written out of The Avengers: Endgame because of the backlash), so Feige and Larson have their work cut out for them.