Marvel's Black Widow movie, DC's Wonder Woman 1984 and Universal's F9 are currently safe from seeing their released dates changed due to fears surrounding the coronavirus.
The release date for James Bond: No Time To Die was recently pushed back due to the coronavirus fears, with Warner Bros. also canceling the NYC premiere of Superman: Red Son, in addition to the many cancellations surrounding various events and conventions.
Regarding Black Widow, Deadline posted an article questioning if the release dates for Black Widow (May 1) and F9 (May 22) could be the next to be pushed back, but according to the article, Disney and Universal are holding the course.
"Disney is adamant that they're not moving the May 1 release date of Black Widow, and Universal is officially not changing their May 22 release for F9," says the site.
It is mentioned there is "war-room talk of what major event pics could potentially move in the next three months as executives try to assess coranavirus' impact at the global box office," but again Black Widow is safe, at least for the time being.
Regarding WB's Wonder Woman 1984 that gets released June 5th, it's said Warner Bros. has no present intentions to change the release date as well.
The article notes that the success of these types of event movies are tied to overseas markets, specifically the Asian markets and especially China, so it might be financially responsible to push back the release dates.
It's suggested that Black Widow could take the November 6, 2020 release date for Eternals, with Eternals pushed to 2021, but it is said Disney is not considering that option.
"That's not the plan at hand according to the studio," reports Deadline. "I understand Disney is telling its exhibition partners that they're staying the course with their current release slate."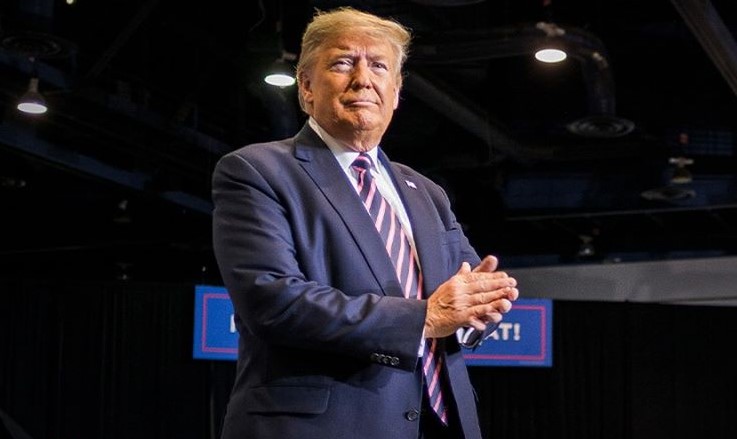 Coronavirus: No Need To Panic
Another point brought up about the foreign markets in regards to Black Widow is that Captain Marvel, the first Marvel movie starring a female superhero, made 35% of its gross from overseas markets, so obviously if the coronavirus continues to impact the box office at theaters internationally, a film like Black Widow would suffer.
While the article also says a big test will come in the next three months to see if the coronavirus impacts the domestic theaters, similar to what President Trump had to say, analysts say not to panic.
"We don't want to respond to this situation like lemmings running off a cliff," remarked one distribution boss sage today about the coronavirus' possible impact at the box office.

"If theaters aren't closing in North America, I don't know why you would pull your movie," says Comscore Senior Media Analyst Paul Dergarabedian, but in regards to the global day and date, he adds "studios will have to be responsive, nimble and willing to move titles around if need be."

Currently, in the states "it's business as usual" says Dergarabedian.