Disney and Marvel Studios are considering releasing Black Widow through video-on-demand, according to online rumors.
Update: It's claimed Black Widow is still getting a theatrical release and not VOD.
Original article continues:
Last week saw Marvel cancel the May 1 release date for Black Widow because of the coronavirus shutting down movie theaters across the world, but a new release date still has yet to be announced.
Worth a mention is that Marvel's approach to the Black Widow release date is unlike what Warner Bros. did with Wonder Woman 1984, as WB canceled WW84's June release, but immediately announced a new August release date.
So why didn't Marvel announce a new release date for Black Widow?
Well, YouTuber Grace Randolph says Disney is thinking about releasing Black Widow (and Mulan) through VOD.
"So I did some digging with all the chatter today, and apparently Disney IS considering releasing not just Black Widow but also Mulan straight to streaming," tweeted Randolph. "Price points, purchase vs rental, when to Disney Plus all still up in the air. Developing…"
Some of Randolph's other tweets also speculate that due to the coronavirus, the movie theaters business could be shut down until the end of the year, and when questioned why wouldn't Disney simply wait, Randolph brought up the point Disney needs to make money.
Please consider that movie theaters might not open again until the fall, or maybe even the rest of the year

— Grace Randolph (@GraceRandolph) March 28, 2020
They need to make money

— Grace Randolph (@GraceRandolph) March 28, 2020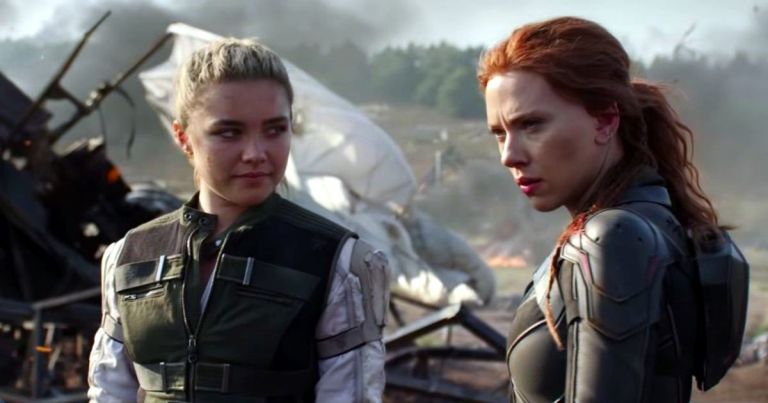 Black Widow might not see a theatrical release?
Wonder Woman 1984 was also said to be getting a VOD release, but that rumor has since been shut down.
It has been said that Black Widow doesn't affect Marvel's Phase 4 timeline, so as I said before, Marvel could basically release the flick anytime they want, but with a lot of Disney's businesses currently shut down, maybe Marvel will go with a VOD release in order to bring in some cash?
Black Widow is directed by Cate Shortland and stars Scarlett Johansson, Florence Pugh, David Harbour, O-T Fagbenle, and Rachel Weisz.
Synopsis: After seven appearances spanning a decade in the Marvel Cinematic Universe, Natasha Romanoff, aka, Black Widow, takes the lead in an adventure unlike any other she's known before. When a dangerous conspiracy reveals connections to her forgotten past, Black Widow embarks on an incredible journey across the globe, all the while being by the deadly Taskmaster, an assassin hellbent on destroying the Black Widow.