Marvel promo art for Black Panther 2 has leaked online offering a look at Namor, Shuri, Okoye, Attuma, and various Ironheart logo designs including concept art for Riri's Mark 1 armor.
Confirming the previous leaks, the Namor promo art confirms the character will be of Mexican/Mayan descent and not Asian Pacific which is something I think most fans think of when they think of Namor, but I don't believe the comics have specifically said what race the Atlanteans are in the Marvel universe, so apparently, Feige is going with the Atlanteans as Mayans. See below.
Rumors have offered Tenoch Huerta (Narcos) is playing Namor in Black Panther: Wakanda Forever and that his minions kill Chadwick Boseman's T'Challa offscreen at the start of the movie which leads to a feud between Atlantis and Wakanda.
Since this art has been released, a lot of fans have also taken to social media as they want Black Panther recast with a new actor, as Chadwick Boseman recently passed of cancer, but Marvel has said they aren't going to go with another actor. So that means not only has Chadwick Boseman, unfortunately, passed away but that a character that means so much to millions of people has also died.
Rumors also offer that the Black Panther mantle will be passed to two characters in the sequel, with Letitia Wright's Shuri becoming a Black Panther along with Winson Duke's M'Baku; Michael B. Jordan has also been mentioned by fans, but he got killed off in the first movie and might appear in the sequel as more or less a Force Ghost.
How Ironheart fits into the movie, I have no idea, but in the comics, Riri Williams is a teen girl who steals Tony Stark Iron Man tech and is allowed to keep a weapon of mass destruction for some reason. I think for the MCU, they are going to go with an older version of Ironheart as the actress playing Ironheart, Dominique Thorne, is 25 years old, so instead of being something akin to a child soldier, she'll be an adult and capable of making her own decisions as Ironheart. Ms. Marvel getting the bracelet from her grandma makes zero sense as why would you put a kid in danger? The Spider-Man argument doesn't work because Spidey has inherent powers and makes a choice to be a superhero and will be a superhero regardless what anyone tells him as you can't turn off Spidey's powers but you can take away Ironheart's armor and Ms. Marvel's bracelet in the MCU (it would have made more sense if it couldn't be removed). What all this Ironheart and Ms. Marvel stuff is is just more forced bad storytelling for the sake of diversity.
Black Panther: Wakanda Forever has a November 11, 2022 release date.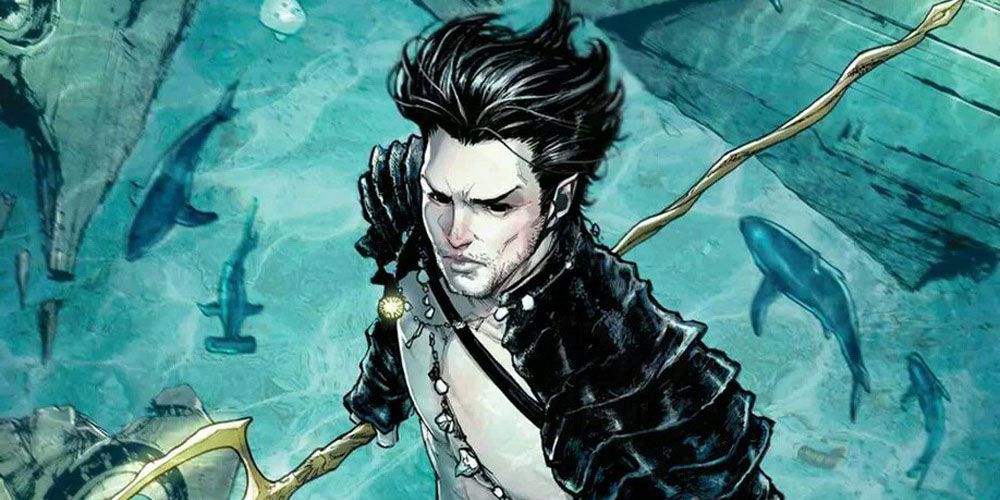 Black Panther 2 Namor, Shuri, Okoye, Ironheart, Attuma: