Recall when I wrote about how Jared Leto is done as the Joker, I said the reason is because of Harley Quinn becoming a feminist hero for the DCEU.
Now Ewan McGregor confirms exactly that — that Birds of Prey is a feminist film, much like the Marvel Brie Larson Captain Marvel movie.
While speaking with France's Premiere, McGregor offers the feminist approach is what he liked about the script:
"What interested me with Birds of Prey is that it's a feminist film. It is very finely written, there is in the script a real look on misogyny. And I think we need that, we need to be more aware of how we behave with the opposite sex. We need to be taught to change."
So we see that in the Birds of Prey movie, apparently Ewan McGregor's Black Mask – the villain – is a misogynist.
"Misogynists in movies are often extreme: they rape, they beat women … And it is legitimate to represent people like that, because they exist and they are obviously the worst. But in the Birds of Prey dialogues, there is always a hint of everyday misogyny, of those things you say as a man you do not even realize, mansplaining … All it's in the script in a very subtle way. I found that brilliant."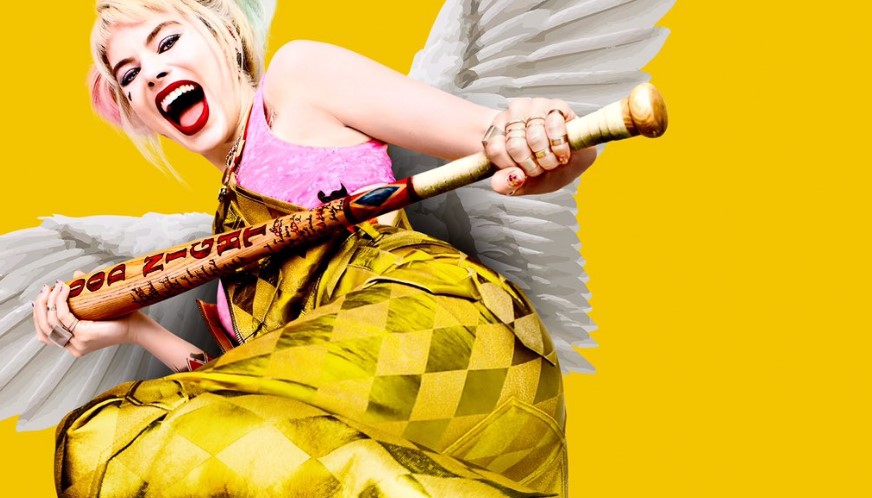 Harley Quinn, Birds of Prey feminist movie
Regarding Harley Quinn, for the past year or so I have been writing how a reason Jared Leto is done as the DCEU Joker is in part because of the #MeToo movement, as Harley was abused by the Joker, and of course the present direction of Hollywood won't allow that; so now the character is going off on her own to become some sort of anti-hero.
Set images and footage in trailers, in addition to the official title, has confirmed that Harley Quinn breaks up and leaves the Joker.
Another factor why Jared Leto may be done as the Joker in the DCEU has to do with James Gunn.
The present state of Hollywood sees their version of feminist films and TV shows promote women at the expense of men, something which Disney is reknown for doing, which includes their failed Star Wars movies and now Marvel Studios, and it has now reached into the DCEU.
Watch Harley break up with Joker below.
Birds of Prey (And the Fantabulous Emancipation of One Harley Quinn) has a February 7, 2020 release directed by Cathy Yan also starring Margot Robbie as Harley Quinn, Mary Elizabeth Winstead as Huntress, Jurnee Smollett-Bell as Black Canary, Rosie Perez as Renee Montoya, and Ella Jay Basco as Cassandra Cain, with Chris Messina as Victor Zsasz.