Following the J.J. Abrams and Ta-Nehisi Coates Superman reboot news, the manager of Henry Cavill, Dany Garcia, seemingly teases big things for the former(?) Man of Steel actor.
On Sunday, Garcia posted the following image on her Instagram Story, which says, "When you know all the things you know but can't share because of NDAs… You Filter… and just say big things are coming."
So Garcia is stating that at this time she can't state anything because she has signed non-disclosure agreements that bar her from revealing information; however, that hasn't stopped fans from speculating where they think the tease from Garcia might have to do with Henry Cavill sticking around as Superman.
Update: It's rumored Cavill contacted Marvel following the Superman news.
Dany Garcia teases big things possible for Henry Cavill: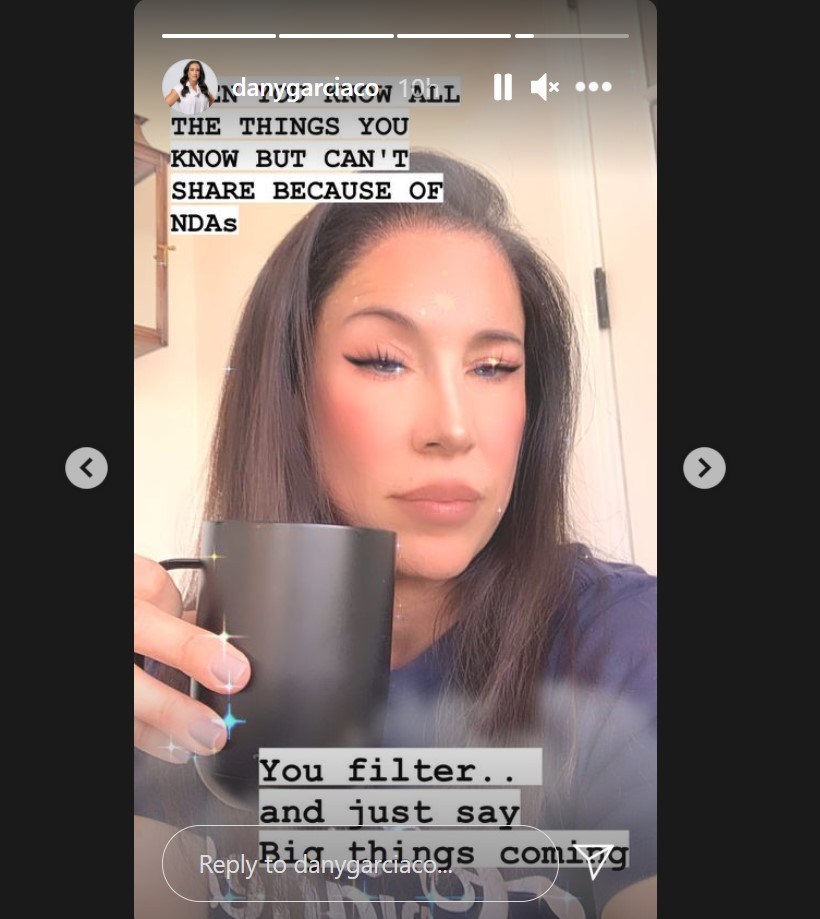 Could there be Multiverse versions of Superman?
It's been claimed the new Abrams Superman will be a Black Superman, with Henry Cavill out as the Man of Steel, but if Henry is sticking around it could be possible that the Black Superman is separate and a part of another universe, say the Robert Pattinson Batman universe, and not the DCEU. If that is the case, maybe Henry Cavill could still appear as Superman in films such as Black Adam, as Garcia is the former wife and business partner of Dwayne Johnson where they both produce the Shazam! and Black Adam movies, and Johnson has made it no secret he wants to do battle with Cavill on screen.
Another possibility is that Dany Garcia is teasing big things outside of Superman for Henry Cavill, as Cavill recently seemed to tease involvement in a Mass Effect project, similar to The Witcher based on the popular video game franchise, which could be pretty huge.
Of course, there is the possibility that Garcia is teasing something else entirely, not related to Henry Cavill, but that seems unlikely judging by all the recent hype and news.
Some of Garcia's other Instagram Story posts seem to be teasing the return of Henry Cavill as Superman, so maybe Henry still has the cape in his closet.
You can head over here for the history of Henry Cavill's Superman career where I break things down on what I think is really going on.