Things continue on the decline for The CW's Batwoman show as Season 2 now has the lowest amount of viewers for an episode to date.
Following the Batwoman Season 2 premiere dropping 80%, now episode two sheds another 40k viewers, as a series low of 620k viewers only tuned in this past Sunday.
The previous series low came with Season 1's Episode 17, "A Narrow Escape," with 630k viewers back in April of 2020 when people were actually stuck at home and could only watch TV, but we see they also chose not to watch the show.
Some shill sites think the NFL is to blame for the low viewership; so since there will be no NFL games airing this Sunday when Batwoman airs, we can expect the viewership to increase significantly, right? Guess we'll find out.
Also worth a note by checking out the viewer numbers below we see that Batwoman absolutely tanked following its Crisis tie-in episode and a big holiday break which shows almost 50% of the viewers stopped watching and didn't bother to return.
Season 1 also saw the departure of Ruby Rose and the addition of the Javicia Leslie storyline involving Ryan Wilder which certainly hasn't helped.
Isn't it mind-blowing that these Hollywood people actually sit around and think shows like this are a good idea? Are they in the business of NOT making money???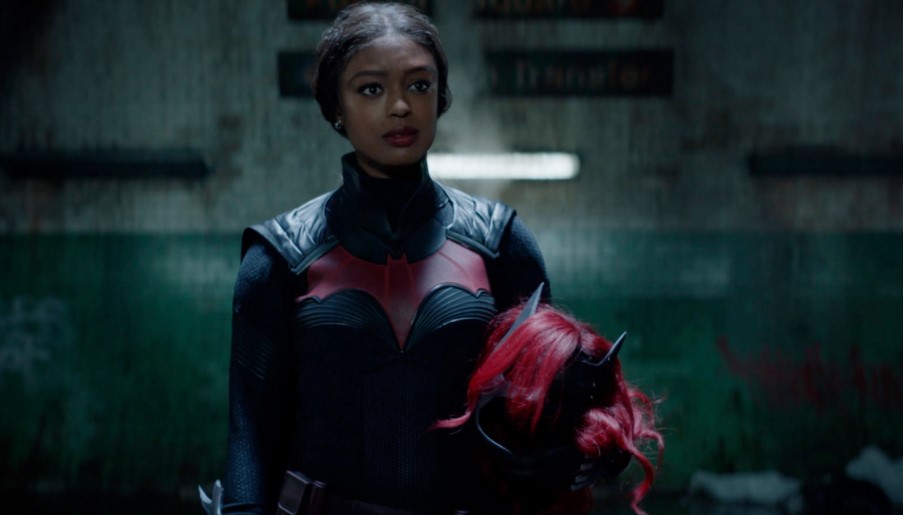 Batwoman ratings:
Season 1:
Episode 1: 1.86m – Pilot
Episode 2: 1.45m
Episode 3: 1.22m
Episode 4: 1.29m
Episode 5: 1.16m
Episode 6: 1.09m
Episode 7: 1.01m
Episode 8: 1.01m
Episode 9: 1.71m (Crisis tie-in followed by a month-and-a-half break)
Episode 10: 790k
Episode 11: 670k
Episode 12: 850k
Episode 13: 820k
Episode 14: 750k
Episode 15: 750k
Episode 16: 770k
Episode 17: 630k
Episode 18: 640k
Episode 19: 700k
Episode 20: 740k
Season 2:
Episode 1: 660k – Premiere
Episode 2: 620k