Batwoman has been officially canceled at The CW.
Following three seasons and a social media campaign to bring back the show for a fourth season that failed, showrunner Caroline Dries announced Batwoman has been canceled on Twitter. Check out the tweets below.
"Just got the sad news that Batwoman will not be seeing an S4. I am bummed, but full of gratitude. What an honor to make 51 episodes. So many inspiring, brilliant people contributed to this series. Thank you producers, cast and crew. Thank you, fans! We love you," said Dries Friday.
As I have pointed out many times, the news of the cancellation doesn't come as a surprise as the ratings for Batwoman have been in the gutter. In addition, when the show launched with Ruby Rose, it promoted an anti-male and even an anti-Batman agenda, so it's no wonder fans didn't watch the show. Then there were problems surrounding Ruby Rose and production which saw Rose replaced by Javicia Leslie, but the ratings dropped further.
With Batwoman canceled, it now seems likely Legends of Tomorrow will get the ax as well, as both shows took to social media to beg for renewals.
Update: DC's Legends of Tomorrow is canceled.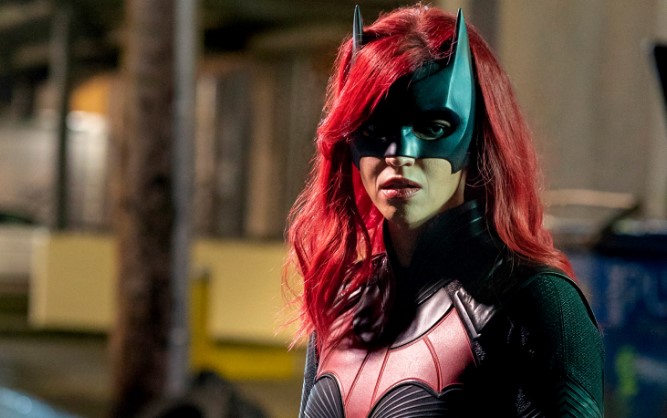 Batwoman canceled:
Just got the sad news that #Batwoman will not be seeing an S4. I am bummed, but full of gratitude. What an honor to make 51 episodes. So many inspiring, brilliant people contributed to this series. Thank you producers, cast and crew. Thank you, fans! We love you. ❤️

— Caroline Dries (@carolinedries) April 29, 2022
Thank you fans, friends, crew, cast. We will always love you, we will always root for you, and we will never forget you. #Batwoman fans, we are eternally grateful. It was a fun ride and you made it so much better by our side.

— Batwoman Writers Room (@BatwomanWriters) April 29, 2022
To say I am devastated is an understatement. The way I loved working on Batwoman was unmatched, and the people I got to bring into my life, and the stories we got to tells I'm heartbroken, but so grateful for @carolinedries et al for the journey –❤️ https://t.co/fSVENuyDk2

— Daphne Miles —— Wanda Maximoff Enthusiast (@daphnemwrites) April 29, 2022
Thank you to everyone who has become my family through #Batwoman. Best fans, best family. I loved running that account and seeing the solidarity grow. Sending everyone my thoughts and love.

— Kelly L (@Klar91) April 29, 2022
I've been off twitter for a while but wanted to come on and say with a heavy heart @CWBatwoman has been cancelled. Thank you to each and every one of you that supported & loved the show over the years. I adored playing Alice & will miss her dearly –❤️ https://t.co/LoIh1n7q2q

— Rachel Skarsten (@RachieSkarsten) April 29, 2022