The CW has decided not to move forward with a second season of Gotham Knights and has canceled the show.
The news isn't all that surprising as both the ratings and the reviews have been really low.
Actor Misha Collins who starred in the series as Harvey Dent addressed the cancellation on Instagram.
"Just got back on the grid after unplugging for a week to hear the news that @cwgothamknights was canceled by @thecw and won't be able to find a new home. I'm incredibly bummed, and selfishly disappointed to not be able to fully explore my "villain arc," but I'm proud of the show we made and so grateful to have been able to work with such a smart, caring, good group of people," he posted.
Collins continued, "I'm especially proud that our story about fighting the good fight also gave us opportunities to tell diverse and inclusive stories—we need more of that on screen, and while this story may not be going forward, I really believe it helped open that door a little wider for more characters from all backgrounds to shine."
Collins added, "Thank you, #BatBrats, for your full-throated support. The show may be ending, but I know this community will keep the light shining against the darkness in the real world… Onward!"
The CW is now under new ownership and has pledged to make the network a success as under the previous regime, The CW has never made a profit.
The only remaining DC show now on The CW is Superman & Lois which has been renewed for Season 4 but will go through big budget and cast cuts.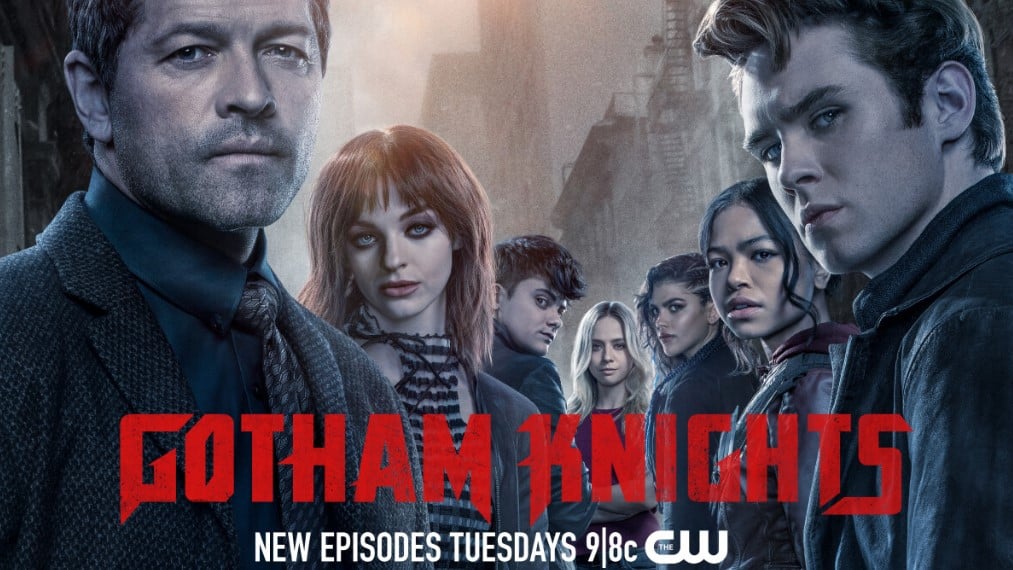 Gotham Knights followed a storyline where Batman is dead, and a powder keg has ignited Gotham City without the Dark Knight to protect it.
In the wake of Bruce Wayne's murder, his adopted son Turner Hayes (Oscar Morgan) is framed for killing the Caped Crusader, along with the children of some of Batman's enemies: Duela (Olivia Rose Keegan), an unpredictable fighter and skilled thief who was born in Arkham Asylum and abandoned by her father, Harper Row (Fallon Smythe), a streetwise and acerbic engineer who can fix anything, and her brother Cullen Row (Tyler DiChiara), a clever transgender teen who is tired of being polite and agreeable.
With the charismatic and hard-charging District Attorney Harvey Dent (Misha Collins) and the GCPD hot on their trail, Turner will rely on allies including his best friend and formidable coder Stephanie Brown (Anna Lore), and unlikely Batman sidekick Carrie Kelley (Navia Robinson). But our Knights will soon learn there is a larger, more nefarious force at work within Gotham City.
This team of mismatched fugitives must band together to become its next generation of saviors known as the GOTHAM KNIGHTS.