The CW apparently has no present plans to renew Batwoman for Season 4, which follows the earlier announcement from March regarding renewals for The Flash and Superman & Lois.
Batwoman not getting renewed comes via the official Batwoman Writers Room Twitter account which is now advocating for the show's fans to take part in a campaign to help get the show renewed.
"#RenewBatwoman," the account tweeted with a bunch of Smiling Face With Heart-Shaped Eyes emojis as Batwoman Season 3 debuted Saturday on HBO Max.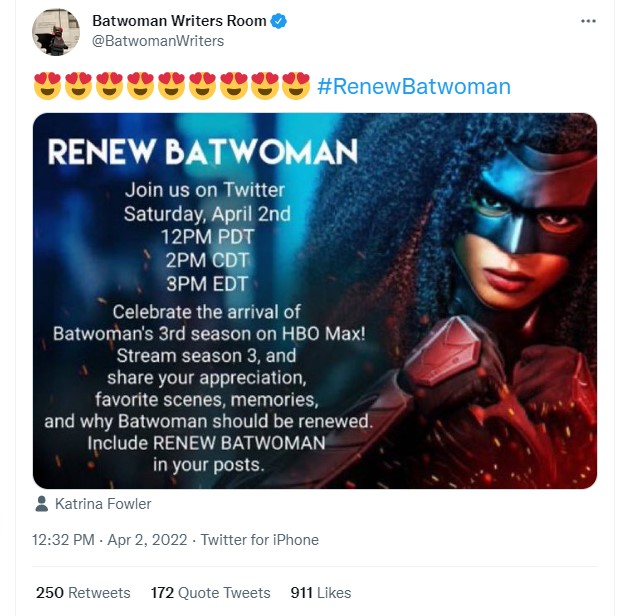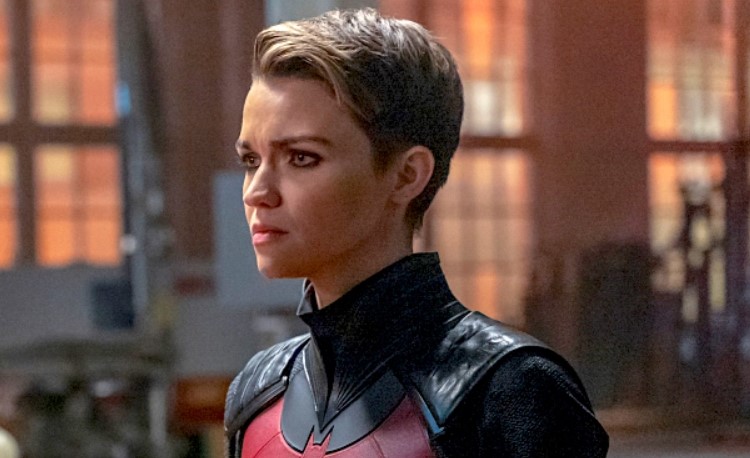 Batwoman ratings have plummeted
The show debuted on The CW in October of 2019 and saw almost 2 million viewers tune in; however, probably due to its woke anti-male and anti-Batman agenda, most of the fans left and the ratings have since plummeted, as the final episode for Batwoman Season 3 that aired at the start of March only saw 420k viewers tune in, a drop of a massive 79%.
However, it could be possible that the ratings on The CW don't matter much, as if the series gets viewed a lot on HBO Max, that might help WB to consider a renewal, which is similar to what happened with Young Justice on Netflix, as the show's creator and fans campaigned for new seasons and basically put Young Justice on Netflix on repeat.
The series isn't also without controversy as star Ruby Rose left after the first season where she first said she left due to an injury but Rose has since said in interviews the real reason she left is because of toxic working conditions.
Javicia Leslie replaced Ruby Rose with Batwoman Season 2.
Personally, I would like WB to ditch all the Batman stuff and only keep whatever is a part of the Matt Reeves and Robert Pattinson The Batman, similar to the approach they did when the Nolan films were released. I'd ditch Batwoman, the new Gotham Knights, Titans, as well as the Micheal Keaton Batman, the Ben Affleck Batman, and the Leslie Grace Batgirl, and whatever non-Reeves garbage they have planned.
It also seems possible that DC's Legends of Tomorrow might get the ax, as its ratings are in the gutter and the show wasn't mentioned in the renewal announcement last month.