Batwoman ratings have spiked as of what looks to be the result of the series using Batman.
While the Dark Knight is still considered missing, the last few episodes of the Batwoman series have used Batman-related characters.
The villain Hush has been introduced and is confirmed for Season 2, and Sunday's episode also saw the big reveal of "Bruce Wayne."
Since its return on April 26, Batwoman has seen a spike of near 20% from 634k viewers to around 752k viewers as of this past Sunday.
Following the Crisis On Infinite Earths crossover in December, the Batwoman ratings tanked to series lows in January with the "How Queer Everything Is Today!" and "An Un-Birthday Present" episodes, but picked up in February and March.
The series went on a month-long hiatus and returned with low numbers again, but the viewership managed to pick up these last three episodes.
The CW also recently announced that next year's Arrowverse crossover will be a take on the Batman and Superman "World's Finest" story from DC Comics, but instead of Batman, Batwoman will be teaming with the Tyler Hoechlin Superman who gets his own series.
There is also speculation that due to the use of "Bruce Wayne" in Sunday's episode of Batwoman, that Batman may play a part in the World's Finest crossover.
Batwoman Season 2 is set to debut January 2021 and will feature actor Warren Christie as "Bruce Wayne".
Batwoman Season 2 synopsis:
Kate Kane (Ruby Rose) never planned to be Gotham's new vigilante, but with Batman missing and the city in despair, Kate has armed herself with a passion for social justice and an arsenal of high tech weapons, soaring through the shadowed streets of Gotham as Batwoman. At the end of the first season, Crows Commander Jacob Kane(Dougray Scott) has declared a war on Batwoman, forcing everyone around them to choose sides. Meanwhile, Batwoman's arch-nemesis Alice(Rachel Skarsten) is focused on acquiring the one thing that can take down the Bat, pulling off her most devious plan yet with the help of Bruce Wayne's former best friend Tommy Elliot, now terrorizing the city as the villain Hush. Season two kicks off with a major game-changer that will alter Gotham and The Bat Team forever. As the dust settles, Batwoman has everything working against her – including the recently escaped rogues' gallery of villains – and everyone will come to see her in a whole new light. Alice meets her match when she becomes entangled with a dangerous foe from her past who knows exactly how to prey on her vulnerabilities. As Luke(Camrus Johnson) and Mary(Nicole Kang) find their footing as sidekicks, a romance will shake up their dynamic. Meanwhile, Sophie (Megan Tandy) and Julia's (guest star Christina Wolfe) budding relationship will face its first real test and make Sophie question everything she thought she knew to be true.
"Batman" improving ratings for Batwoman is rather ironic as when the Batwoman series was first promoted, The CW promoted the show as both anti-male and anti-Batman.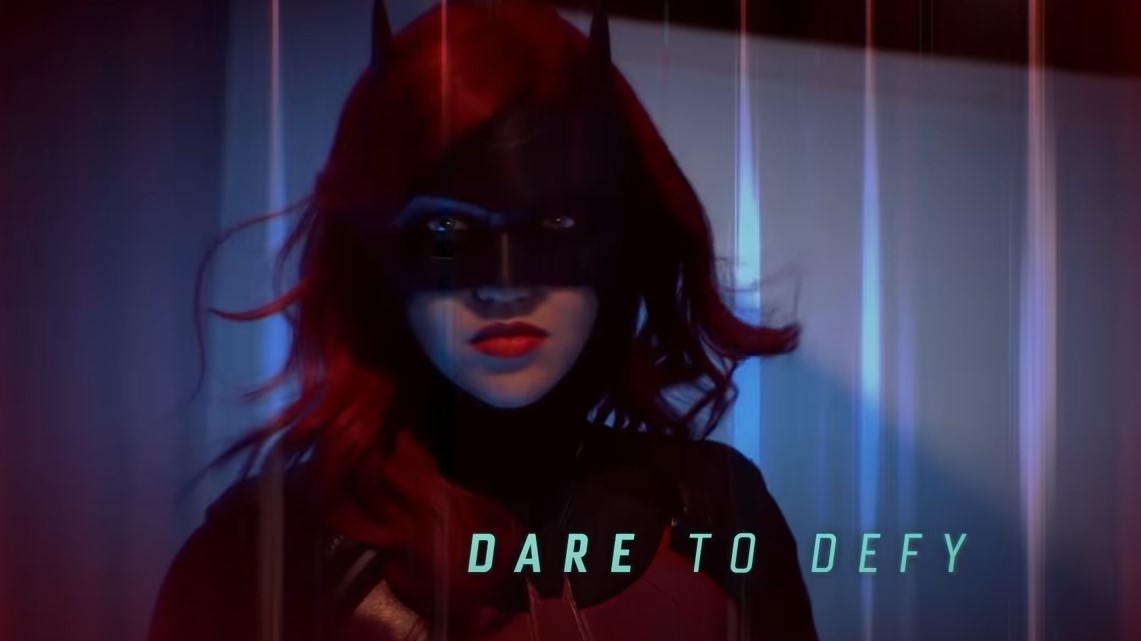 Batwoman ratings:
Apr 26 "A Narrow Escape": 634k
May 3 "If You Believe in Me, I'll Believe in You": 643k
May 10 "A Secret Kept From All the Rest": 704k
May 17 Season Finale: 752k