It's learned that for the first time, the next Arrowverse crossover won't feature episodes of The Flash.
Instead, the next Arrowverse crossover will be a two-hour take on the "World's Finest" featuring the Tyler Hoechlin Superman with the Ruby Rose Batwoman.
The next Arrowverse crossover will not air in December due to the coronavirus, so plans are for the crossover to air at the end of the first quarter or the beginning of the second quarter in 2021.
The CW network president Mark Pedowitz revealed the news on Thursday but did note things aren't completely set in stone.
"The original plan before the pandemic, we were going to go the first or second week in December with a two hour Sunday," said Pedowitz. "We need to have more discussions, but we have more important things to worry about at the moment."
Pedowitz also said: "We're still working on it. It will be a smaller event than usual, we're only planning a two-hour event. We are talking about doing Superman and Batwoman together. There's a lot of characters coming from our other shows."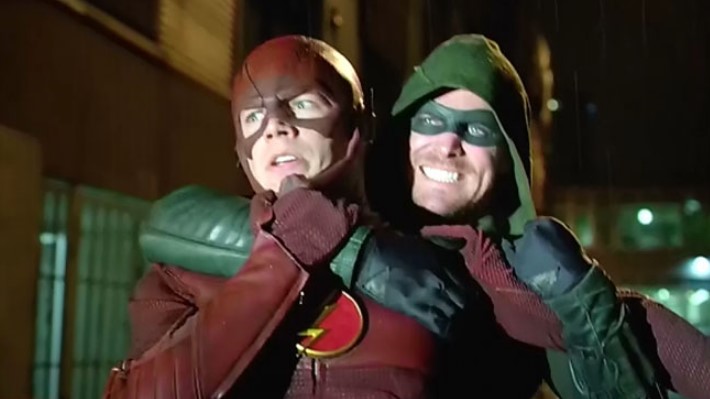 Next Arrowverse crossover will be smaller and minus episode of The Flash
Pedowitz didn't go into specific detail why the next Arrowverse crossover will only feature two of its shows, especially Batwoman which hasn't done all that well in the ratings.
Recently it was learned that Batwoman lost viewers among the surge in record viewers surrounding the coronavirus, but maybe that is why The CW is pairing Batwoman with Superman – in some attempt at "World's Finest" which in the comics is Batman teaming with Superman – to bolster ratings to save the show.
The Flash has been a part off all six of the previous crossovers which includes Flash vs. Arrow, Heroes Join Forces, Invasion!, Crisis on Earth-X, Elseworlds, and Crisis On Infinite Earths.
The CW revealed its January 2021 schedule which has Batwoman airing on Sundays at 8pm EST; Black Lightning on Mondays (9pm EST); The Flash on Tuesdays (8pm EST) followed by Superman & Lois (9pm EST).
Supergirl and DC's Legends of Tomorrow are set to return midseason 2021.
The CW also released details for Superman & Lois, including a poster and synopsis, The Flash Season 7 with mention of the new Mirror Master, and Batwoman Season 2 teases Batman is still missing and the villain Hush.