The CW's Batwoman reveals "Bruce Wayne" as tonight's episode saw a big reveal that possibly teases the eventual appearance of Batman.
Note: Spoilers follow.
The Arrowverse Batman has never been revealed, but it is known the Earth Prime Dark Knight exists, as according to Luke Fox, Batman killed Joker at some point.
Arrow Season 6 also confirmed that Batman exists in the Arrowverse universe, and the Elseworlds crossover also confirmed the Arrowverse Caped Crusader.
It's also known that Batman has been missing for years, which sees Batwoman take over the gig of protecting Gotham City.
Now Bruce Wayne stands revealed.
Well, sort of.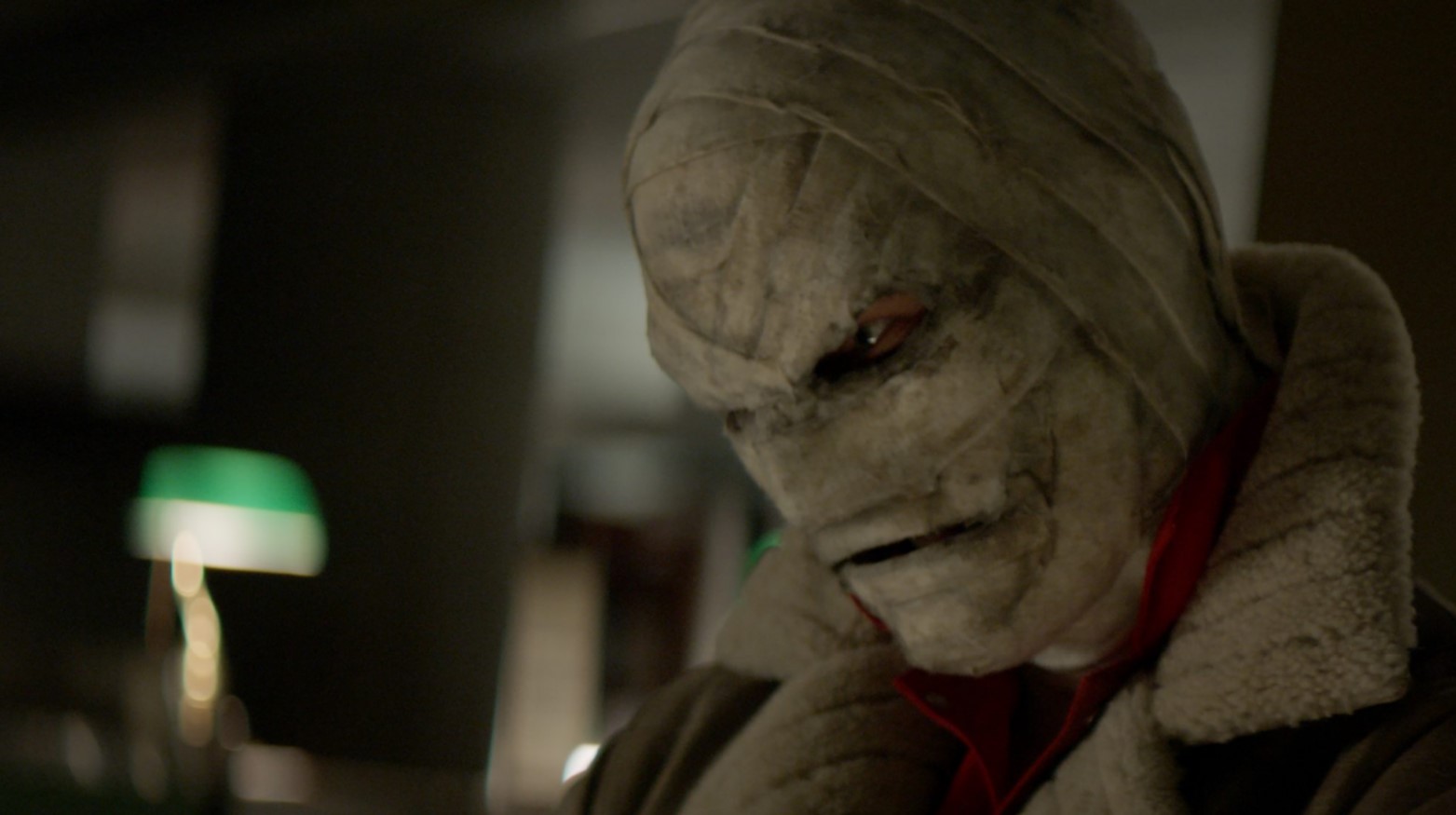 Batwoman: Bruce Wayne revealed
Tonight's episode of Batwoman sees Tommy Elliot don the face of Bruce Wayne.
The episode shows Alice surgically attaching a face on to Tommy Elliot (watch below), who was Bruce's former childhood friend and now is the villain Hush.
Well, that face happens to be the perfect replica of Bruce Wayne's own face.
In the comics, Elliot uses his plastic surgery skills to make himself look like Bruce Wayne in an attempt to steal his old friend's fortune. Hush even managed to replace Bruce Wayne in the public spotlight, but of course, was eventually stopped and defeated by the real deal.
It appears as if something similar is happening in Batwoman.
So while not technically Bruce Wayne, it is the face of Bruce Wayne, played by actor Warren Christie who is known for The Village, The Resident, The Exorcist, Alphas, and Warren Christie also had a small role in Arrow back in 2012 playing Carter Bowen.
It's safe to assume if the Arrowverse is ever allowed to use Batman, that Warren Christie would be playing the character, but for now, Christie is playing the villain Hush and will do so in Season 2.
The CW recently announced Batwoman Season 2 details:
Meanwhile, Batwoman's arch-nemesis Alice(Rachel Skarsten) is focused on acquiring the one thing that can take down the Bat, pulling off her most devious plan yet with the help of Bruce Wayne's former best friend Tommy Elliot, now terrorizing the city as the villain Hush. Season two kicks off with a major game-changer that will alter Gotham and The Bat Team forever.
The CW did also recently announced a "World's Finest" crossover featuring the Tyler Hoechlin Superman with Batwoman, so possibly the Warren Christie Batman could appear?
Check out the Batwoman "Bruce Wayne" footage:
Actor Warren Christie: