The co-writer of The Batman teases its October Halloween mood as recently saw Warner Bros. push back the release date from June 25, 2021 to Oct. 1, 2021.
Mattson Tomlin took to social media to respond to the new release date with a cryptic tweet teasing: "October. Suits the mood."
October also happens to be when Halloween takes place, as it has been said the film is in part adapting the popular DC Comics Batman story, "The Long Halloween."
The Long Halloween confirmed

— Matt McGloin (@cosmicbooknews) April 22, 2020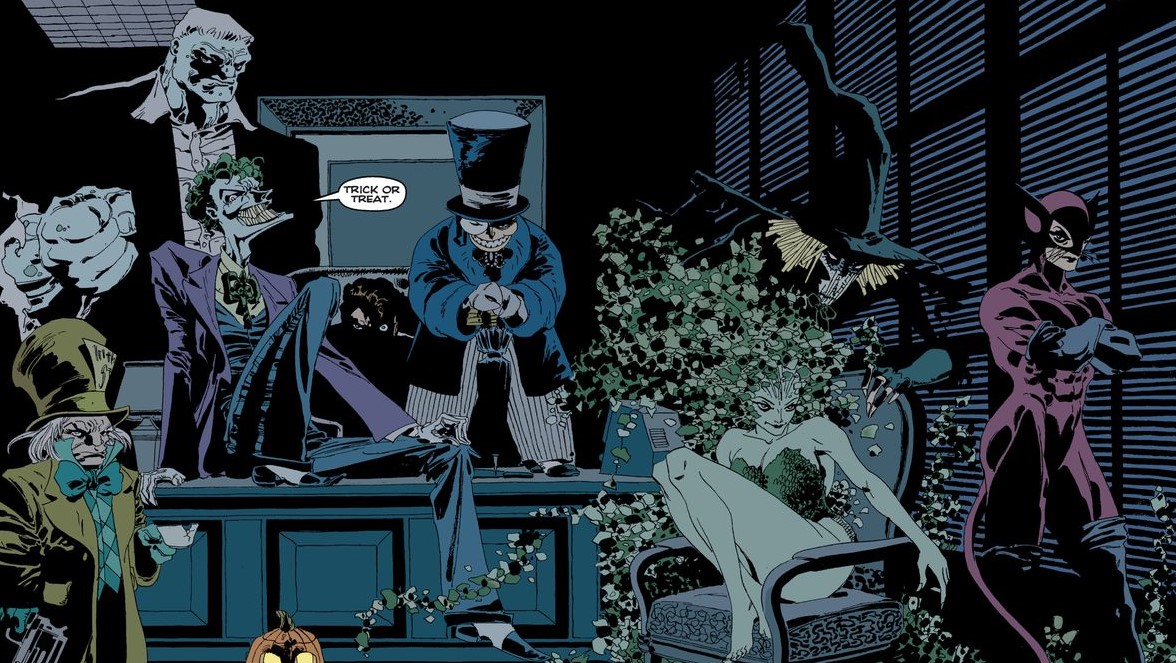 The Batman may be adapting "The Long Halloween"
While at Comic-Con last Summer, DC insiders filled me in that the flick would feature multiple villains and adapt "The Long Halloween."
I was told the movie will be a loose adaptation of "The Long Halloween" and that it will be a detective story.
Worth a mention is that Tomlin also included a gif from the Batman animated series featuring a Batman with white eyes, as some fans think the new Robert Pattinson Batman and Bastuit will also sport white eyes.
Mattson Tomlin also previously teased The Batman will be the "World's Greatest Detective."
Regarding the release date change, Warner Bros. recently announced new release dates for its films as the coronavirus has shut down production and delayed a majority of movie and TV projects.
The current DC release schedule is as follows:
Wonder Woman 1984 gets released August 14 of this year, from its original June release
James Gunn's The Suicide Squad gets released on August 6, 2021
The Batman on Oct. 1, 2021
Dwayne Johnson's Black Adam on December 22, 2021
The Flash directed by Andy Muschietti and set to star Ezra Miller actually got moved up from July 1, 2022 to June 3, 2022
Shazam! 2 directed by David F. Sandberg and starring Zachary Levi has moved from an April 1, 2022 release to Nov. 4, 2022
The James Wan and Jason Momoa Aquaman 2 movie on December 16, 2022