To celebrate The Batman day, DC released a poster inspired by the upcoming movie starring Robert Pattinson.
"Today we join fans all around the world as they celebrate The World's Greatest Detective! When you spot the Bat-Signal on social media, you'll know it's the official start to Batman Day! The Batman Day celebration continues with this show-stopping illustration from artist Bill Sienkiewicz, inspired by The Batman movie. It's okay, you can stare," posted DC Comics.
Artist Bill Sienkiewicz is known for a variety of comics including DC's Batman and Marvel's Elektra, Moon Knight, and New Mutants.
"Bill Sienkiewicz deconstructs what it means to be a superhero, taking creative risks and questioning traditional notions of heroism," says the artist's official site about his DC Universe art. "His subversive style offers a fresh perspective on the DC Universe — a world full of the most classic and iconic heroes. Sienkiewicz interprets DC characters with grit and dark energy, helping us see the familiar through new eyes."
More posters and art from Matt Reeves and Jim Lee can be found here.
The Batman Day takes place all day, Saturday, Sept. 19, and includes lots of events and festivities.
The Batman Bill Sienkiewicz art: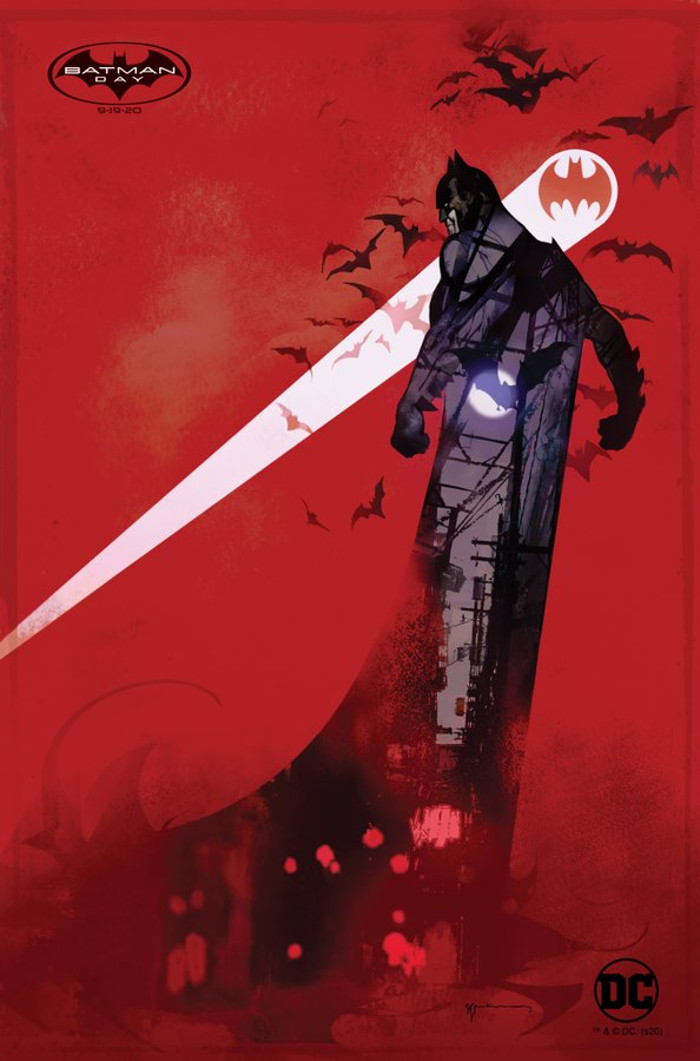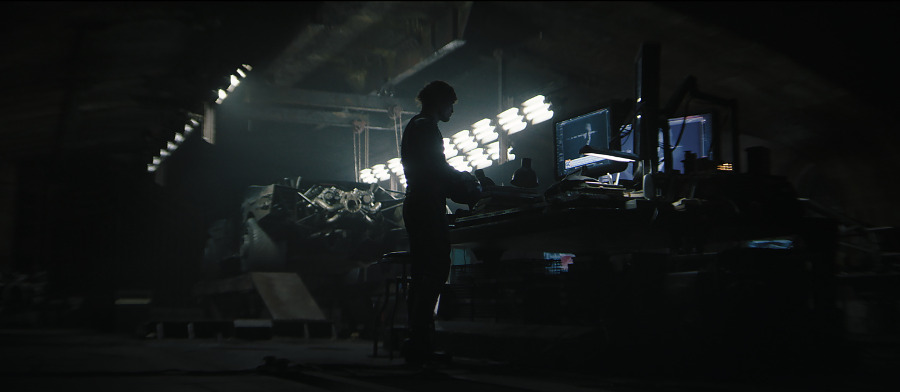 The Batman gets released October 1, 2021
Recently saw Robert Pattinson test positive for the coronavirus, but he seems to be doing fine as following a two-week delay, The Batman has resumed filming in the UK, and Pattinson was even spotted outside holding hands and kissing his girlfriend.
The flick gets released Oct. 1, 2021 directed by Matt Reeves with the script from Reeves and Mattson Tomlin.
The movie also stars Zoë Kravitz as Selina Kyle (Catwoman); Paul Dano as Edward Nashton (Riddler); Jeffrey Wright as the GCPD's James Gordon; John Turturro as Carmine Falcone; Peter Sarsgaard as Gotham D.A. Gil Colson; Jayme Lawson as mayoral candidate Bella Reál; with Andy Serkis as Alfred; and Colin Farrell as Oswald Cobblepot (Penguin).