With rumors surrounding the return of Ben Affleck as Batman on HBO Max, check out cool fan art depicting the possibility along with Joe Manganiello back as Deathstroke.
The art is from Boss Logic who Dwayne Johnson actually commissioned at one time to do a cool piece of art showing Black Adam vs the Henry Cavill Superman. Check out the posters below.
Regarding the rumors, it is claimed that Ben Affleck has signed a new contract to return as Batman in a new project for HBO Max which will see Affleck complete his version of The Batman, which was going to feature Joe Manganiello as Deathstroke as the villain who reportedly hunts down and kills Batman villains leading to an all-out battle between the hero and supervillain.
The rumor also says Ben Affleck will be involved in additional appearances related to HBO Max and the Zack Snyder Cut of Justice League, possibly involved in sequels.
It has been said the big announcement may be coming at next month's DC FanDome virtual con.
While a separate rumor also claimed that Ben Affleck returning as Batman isn't true, the original scooper is sticking to his guns and is stating it is happening, as the DC scooper recently leaked movie images to prove his sources, including a look at Hulk in The Avengers: Endgame, and most recently the scooper leaked that Knightmare Batman storyboard art from the Snyder Cut.
While Ben Affleck has stated the reason he left the role and movie was that he couldn't get the script right, according to those close to Snyder and Affleck, it was the best Batman script ever, which is something Joe Manganiello also corroborated. Recently also saw it become known that certain DC executives interfered massively with Affleck's vision of The Batman, which is also what happened with Zack Snyder and Justice League.
AT&T does need to compete with Disney Plus and Netflix, so going with a Ben Affleck Batman movie or series would be a step in the right direction. I know my articles on the topic have reached hundreds and hundreds of thousands of people on this site and social media.
Batman Ben Affleck HBO Max fan art poster: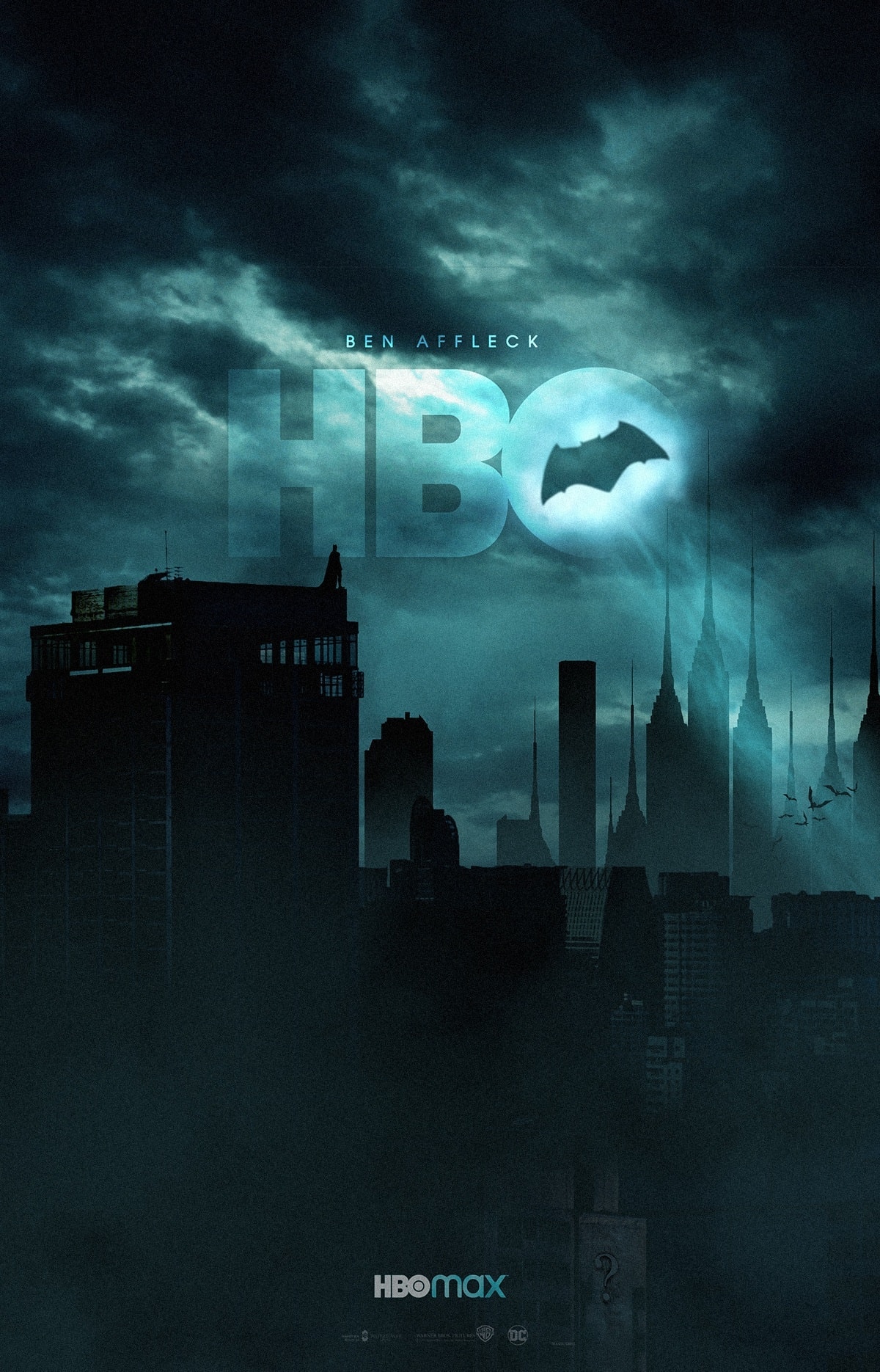 Batman Joe Manganiello Deathstroke HBO Max fan art poster: