Just to show how really clueless Kevin Feige and Marvel Studios are about the Hulk in the MCU, check out a scrapped design for The Avengers: Endgame offering they were thinking of making the Big Guy a goofy white dude.
Following his somewhat goofy showing in Thor: Ragnarok, Feige, Marvel, and the Russos went full-on goofy for the Smart Hulk in Avengers: Endgame where instead of round two versus Thanos we got a Hulk who dabs with kids.
Marvel also deleted a scene from Infinity War involving Smart Hulk and Black Widow.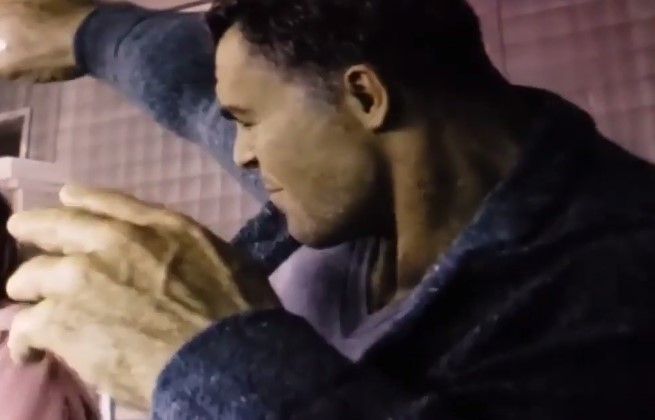 Marvel, Feige, Russos clueless about Hulk
Taylor Murphy, who recently said Ben Affleck signed a contract to return as Batman, again appeared on the Lightcast Podcast YouTube channel and revealed the following VFX design for Smart Hulk that was considered for The Avengers: Endgame.
For whatever reason, Feige had the VFX team actually come up with a version of the Hulk that wasn't green.
"And here is another photo. They sent me this and called it a 'cursed' photo. You're going to get a crack out of it… This is something they almost did with The Avengers: Endgame," revealed Murphy. "And I'm really glad they didn't. That was something that they toyed with that they showed people and they said, 'Nope, we don't like it. Make him green.' I got that sent to me like a month before the movie came out. They actually toyed with the idea of making the big Hulk, the Smart Hulk, be just Hulk-size but human skin color, and it was f'n terrifying [laughs]."
Murphy explained in the video that people from the VFX team sent him the image, and he also said he has a lot of family that works at Warner Bros.
We can probably also guess that Brie Larson was against the idea of a white dude Hulk as well. Good thing.
The Avengers: Endgame Smart Hulk: