Ben Affleck just might be the Batman we all need and deserve as the latest images of the celeb reveal the 6'4″ 46-year-old actor is getting pretty big!
Ben Affleck has been cleaning himself up as he recently checked himself into rehab after falling of the wagon.
It's known that a part of his rehab lets the actor go to his house and train, which judging by these images posted to Twitter shows that Affleck has been training hard!
The images feature Ben Affleck seemingly posing as he clenches a cup in his hand, with his biceps bulging out of his t-shirt, and he sports one barrel of a chest!
Check it out:
Damn! Ben is jacked

That is #Batman shape right there pic.twitter.com/VUzvVas4RB

— Geek Vibes Nation NYCC (@GeekVibesNation) October 2, 2018
Jon Hamm really thought he was gunna try and become Batman after the real Batman comes out looking like this
LMFAOOOOOOOOOOO JON HAMM REALLY TRIED IT pic.twitter.com/GDa5okGCWa

— mrs. red hood (@justhiccleague) October 2, 2018
Virgin Jon Hamm: I kinda wanna play Batman hehe idk 😛

The Chad Ben Affleck: if by the time I've drunk all of this Dunkin Donuts coffee you're not out of my sight, I'm shooting you to the stratosphere pic.twitter.com/9r6pSJTyae

— Ben Affleck's black curtain (@qwellcrist) October 2, 2018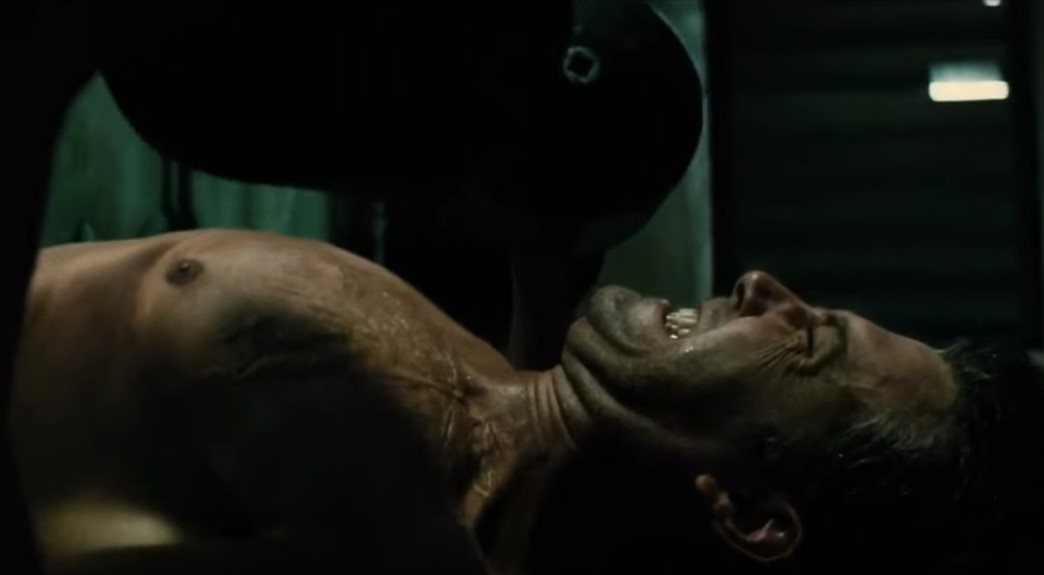 Ben Affleck
Regarding Ben Affleck returning to the Batman role, it is presently unknown.
Interestingly enough, he was spotted at Warner Bros. with a script in hand, and it has been said Matt Reeves recently turned in the script for The Batman.
In addition, Ben Affleck seemingly teased a return to Batman next year on Instagram, which is when The Batman is supposed to start filming.
Affleck departed directing The Batman movie and even said he might not return to the role unless the script was good enough.
"For me, it's interesting, and I always evaluate this stuff on the merit of the material. I want to direct a 'Batman' movie, and I never got a script that I was happy with, so they are starting over and writing another script," Affleck stated back in December last year. "And right now, I think a lot of different possibilities I think for the way the DC Universe could go, and I will just follow my interests in pursing that. And I know that I love working with this group of people, and it was a real joy for me to make [Justice League]."
So let's hope Ben Affleck found a Batman script he likes, because those pics above show him to be possibly getting in better shape than ever. Maybe The Batman isn't far off?