Crisis On Infinite Earths is bringing back Ashley Scott from the Birds of Prey series that aired back in the 2000s.
Ashley Scott played Huntress, aka Helena Kyle, in the Birds of Prey series that aired in 2002 and can now be found on The CW Seed digital network and website. The series aired for 13 episodes but was canceled due to low ratings.
The Birds of Prey series also starred Dina Meyer as Oracle (Batgirl) and Rachel Skarsten as Black Canary and was described as: In the future, Batman has gone into exile, leaving care of the crime-ridden city to a new group of female superheroes: Black Canary, Oracle, and the Huntress. Partnering with one honest cop, the vigilante trio uses their metahuman powers to take on the sinister forces infesting the streets of New Gotham City.
Deadline recently confirmed my Comic-Con scoop that Lynda Carter may be back as Wonder Woman and that Crisis On Infinite Earths skips around the multiverse and shows alternate realities featuring some famous actors from DC adaptations from past decades.
Recently saw a first look revealed at Tom Welling and Erica Durance back from Smallville for Crisis on Infinite Earths.
(via TV Line)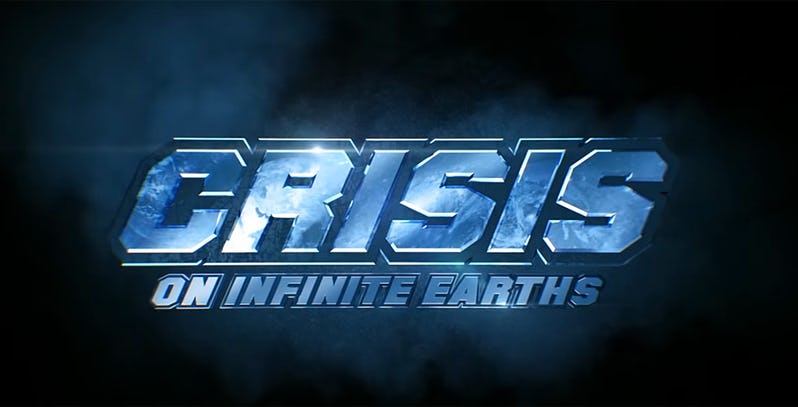 Crisis On Infinite Earths cast:
Crisis In Infinite Earths will feature Stephen Amell, Grant Gustin, Melissa Benoist from the Arrowverse; Tom Welling and Erica Durance from Smallville; Ruby Rose from Batwoman; Brandon Routh as the Kingdom Come Superman; Tyler Hoechlin as the Man of Steel from Supergirl; Elizabeth Tulloch as Lois Lane from Supergirl, along with Jon Cryer's Lex; Cress Williams as Black Lightning; Kevin Conroy as the older Bruce Wayne and Batman; Johnathon Schaech as Jonah Hex; with Burt Ward, John Wesley Shipp from The Flash; LaMonica Garrett is playing the Monitor and Anti-Monitor, with Lynda Carter possibly returning as Wonder Woman, Osric Chau plays The Atom, and Ashley Scott returns from Birds of Prey as Huntress.
Crisis On Infinite Earths schedule:
Supergirl – Sunday, December 8, 2019 (8pm ET/PT)
Batwoman – Monday, December 9, 2019 (8pm ET/PT)
The Flash – Tuesday, December 10, 2019 (8pm ET/PT)
Arrow – Tuesday, January 14, 2020 (8pm ET/PT)
DC's Legends of Tomorrow, Tuesday, January 14, 2020 (9pm ET/PT)