With the Comic-Con and first look images released, it's now being said details for the Aquaman post-credit scene have leaked online, which if legit, really should come as no surprise.
The Aquaman post-credit scene is said to featureYahya Abdul Mateen II as Black Manta along with Randall Park as Dr. Stephen Shin, which sets up Black Manta for a larger villain role in the sequels.
Director James Wan actually said something similar when he let it be known that Patrick Wilson's Orm the Ocean Master was the main villain of the film and not Black Manta.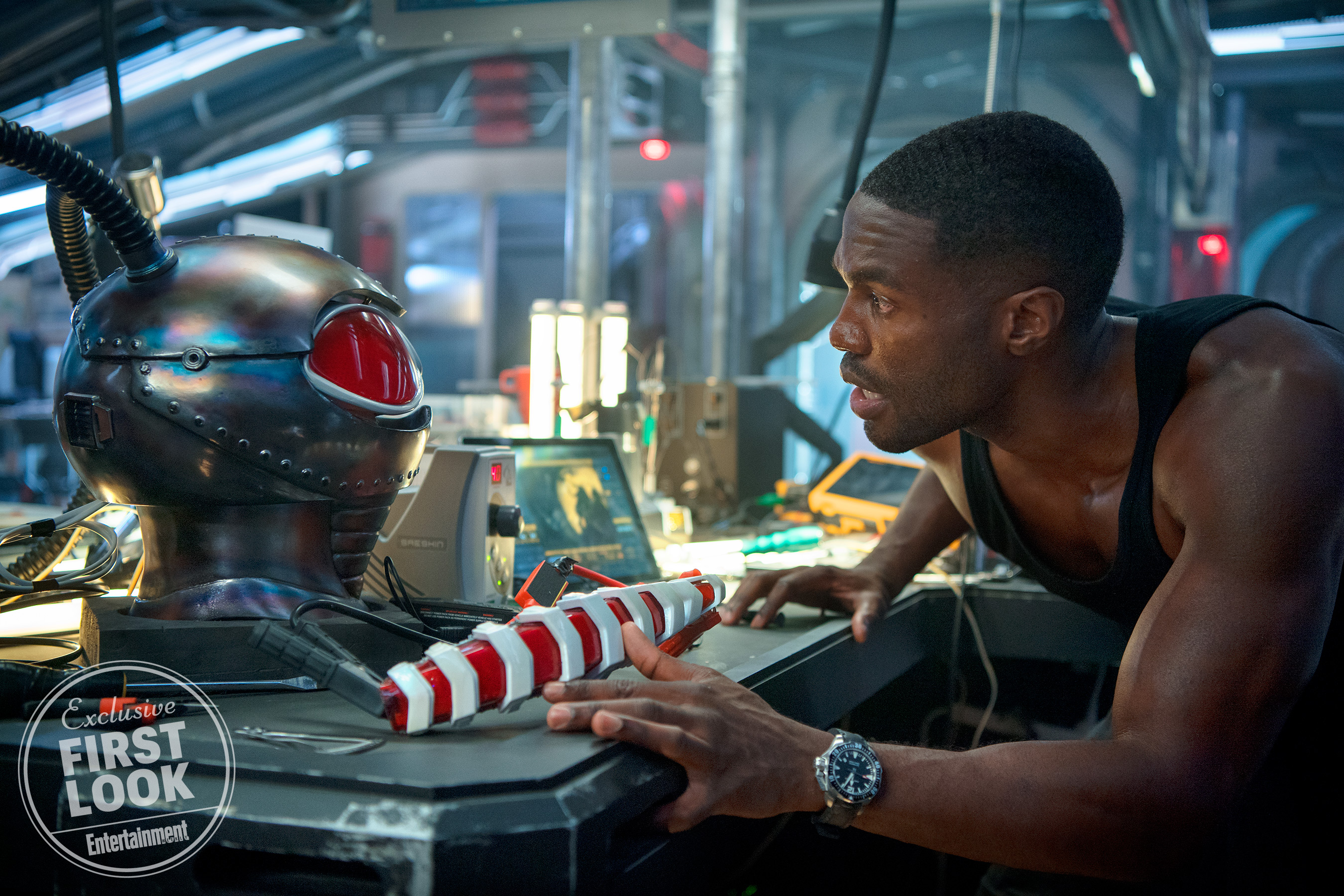 "Black Manta is a really interesting character who is somehow factored into this story but our main story is about Jason and Patrick," Wan revealed. "[Black Manta] is part mercenary, but full-time pirate who in his suit will look like some crazy alien from outer space."
Regarding Orm being the villain of Aquaman, Patrick Wilson teased: "He's kind of an eco-warrior. He's got a very clear gripe with the surface world, which has been polluting his oceans for centuries. And that's something for me — I'm sure for you too — that's very easy to understand. If somebody was just constantly polluting our air and ruining how we lived…"
James Wan also added about Orm: "Patrick is such a talented actor and a chameleon as well, he can disappear into any role. Orm's got a soft spot for his brother who lives on the surface world and if anything just wants him to rule Atlantis and the world together, but his brother doesn't see it that way. A lot of the clashes they have stem from their different upbringings. So I didn't want to cast a typical villain actor."
(Aquaman post-credit scene rumor via Discussing Film)