It's claimed that director James Wan includes a scene in Aquaman 2 that kills a baby, which is rumored to have been shown in test screenings which caused viewers to walk out.
The info is put together from various sources including Grace Randolph and the MyTimeToShineHello and CanWeGetSomeToast scooper Twitter accounts.
That is correct https://t.co/iGHVo40cN1

— MyTimeToShineHello (@MyTimeToShineH) September 16, 2023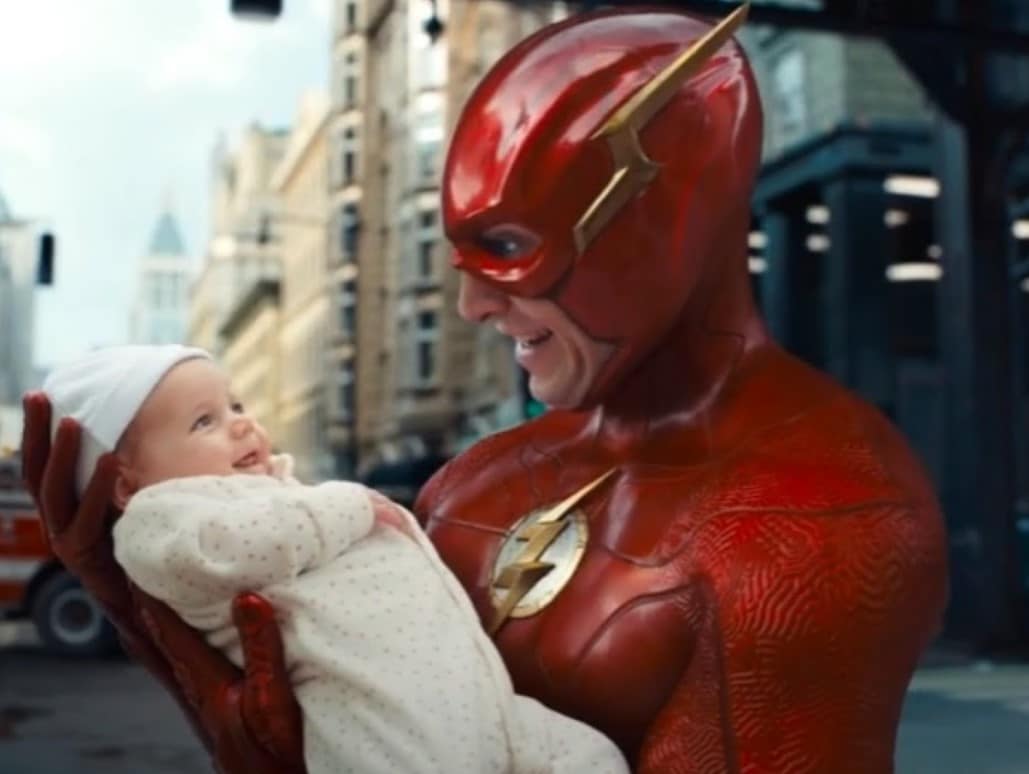 What's with the weird baby scenes in The Flash and Aquaman 2?
Recall how The Flash also has a bizarre and weird baby scene at the start of the movie.
Director Andy Muschietti came up with the baby scene and decided to use it to replace the original scene involving a volcano.
We're not actually sure why Wan and Muschietti decided to go with these bizarre baby scenes, but they are both horror directors.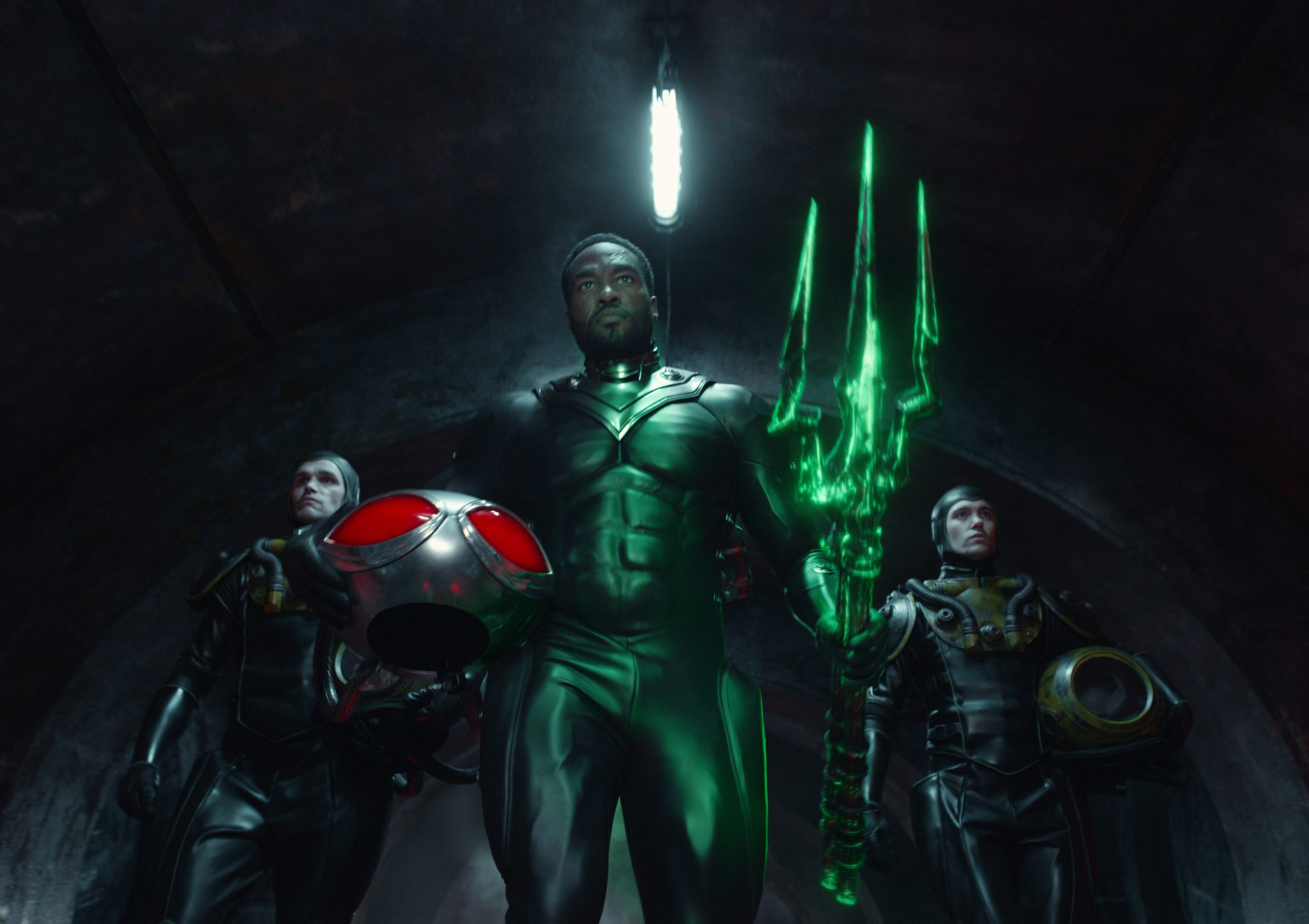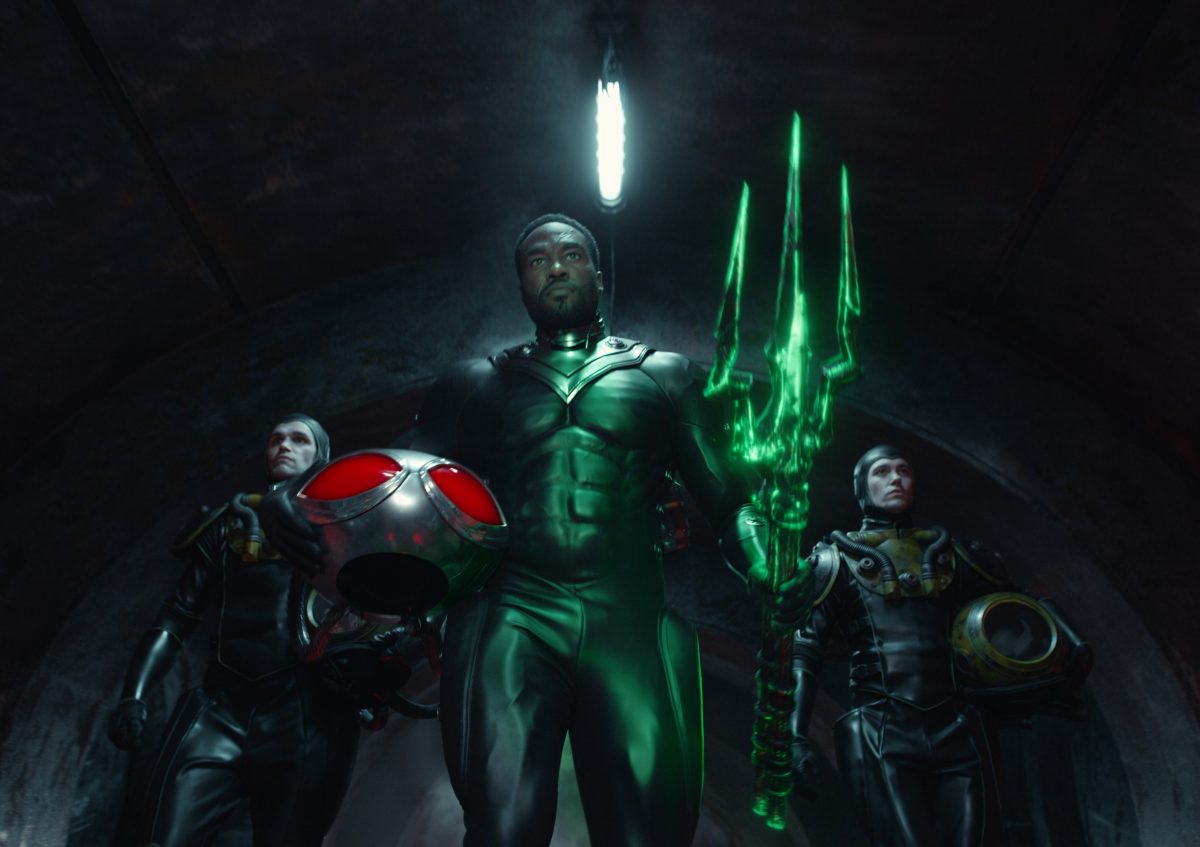 Black Manta threatens Aquaman's family
Regarding the baby in Aquaman 2, the trailer shows that Jason Momoa's Arthur Curry and Amber Heard's Mera have a baby.
The footage further reveals that Yahya Abdul-Mateen II's Black Manta is seeking revenge for Aquaman killing his father in the first movie and says he is going to kill Aquaman's family.
"I'm going to kill Aquaman and destroy everything he holds dear," Yahya Abdul-Mateen II says in the trailer. "I'm going to murder his family and burn his kingdom to ash."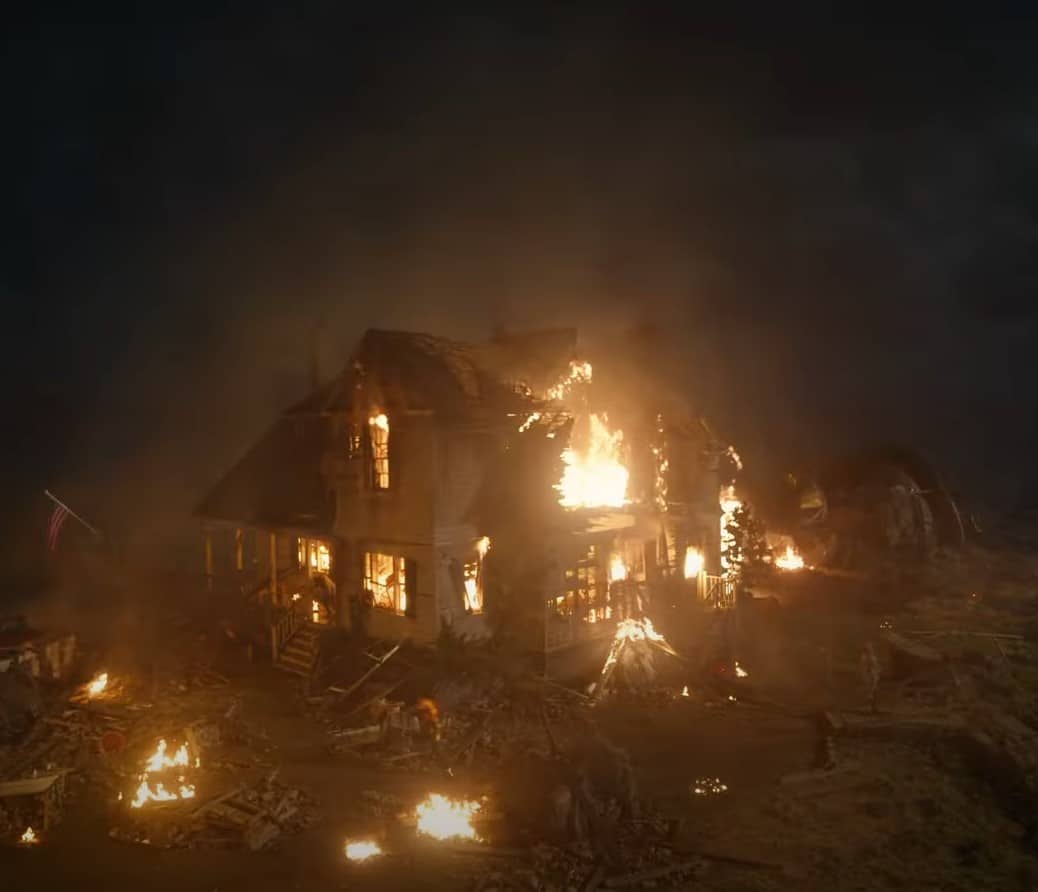 Black Manta succeeds?
So it seems as if Black Manta party succeeds and manages to kill Aquaman and Mera's baby sometime in the movie, possibly in the scene involving the burning of the house, as seen in the trailer.
It's known Jason Momoa's Aquaman survives and it has been said Amber Heard's Mera is involved in the major battle at the end of the film, so again, Black Manta looks to only murder their baby son.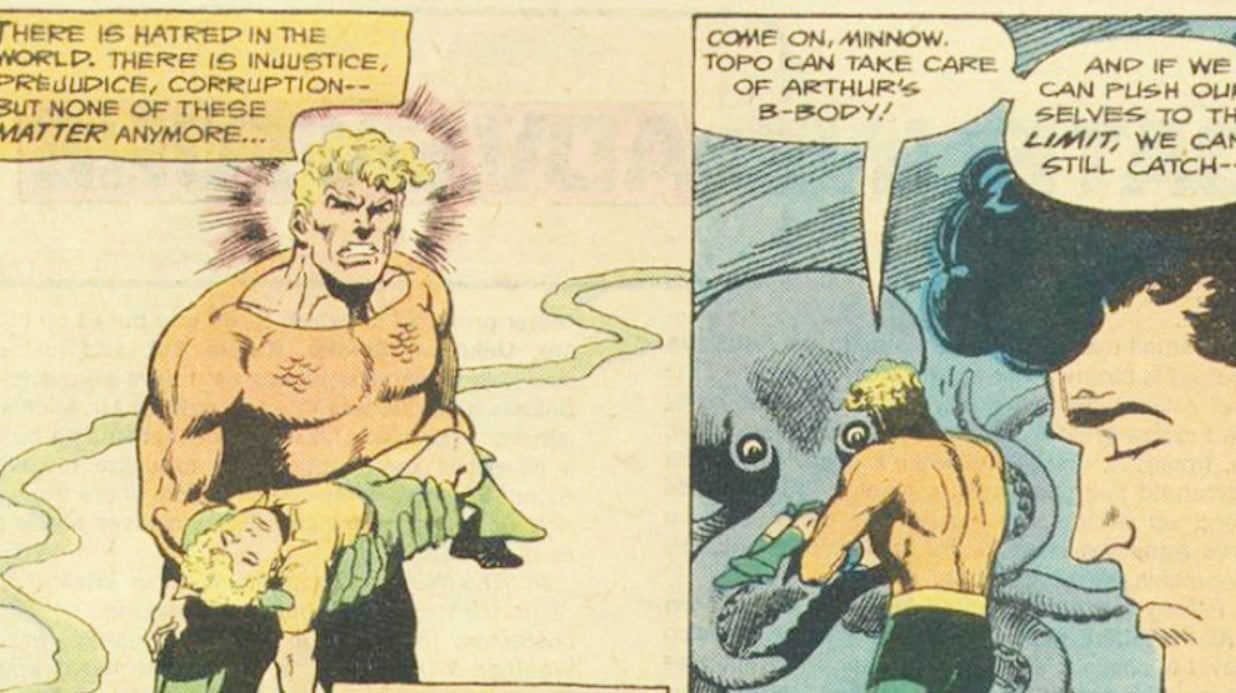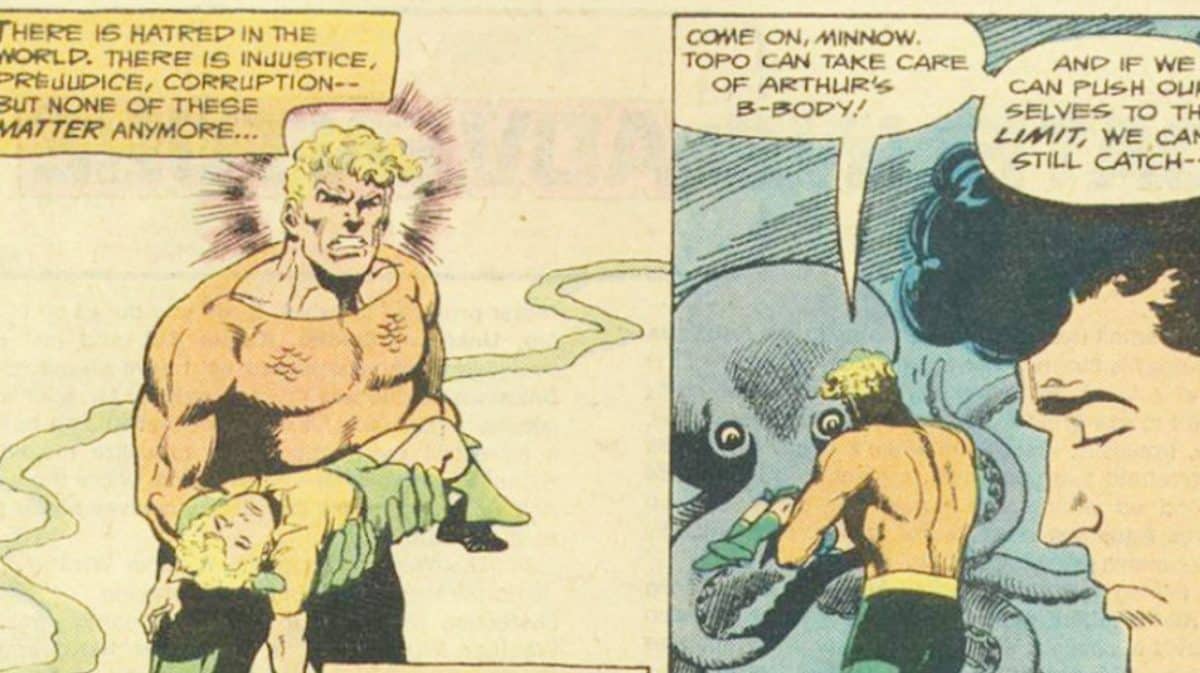 Black Manta kills Aquaman's son in the comics
In the comics, Black Manta does kill Aquaman's son, Arthur Curry Jr. a.k.a. Aquababy, so there is a precedent, but who wants to see that onscreen? It's pretty sickening.
The comics show Black Manta murdering Aquababy by suffocating him inside a sphere that slowly fills with air, and as Aquababy is an Atlantean with powers, being out of the water causes the baby to suffocate and die.
The death of the baby also leads to the eventual separation of Aquaman and Mera.
So maybe in the scene involving the burning down of the house, the movie version of the baby suffocates because of all the smoke.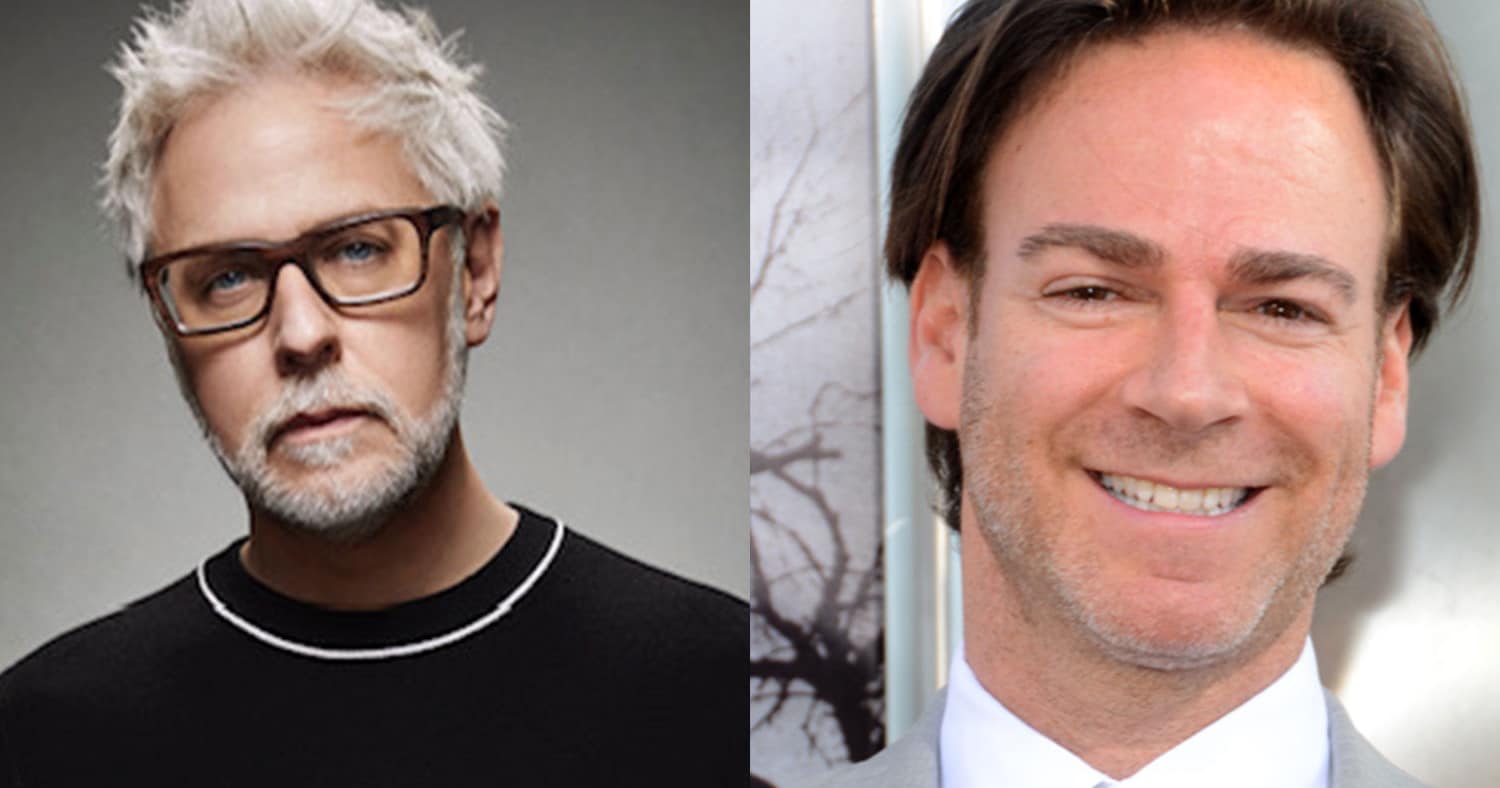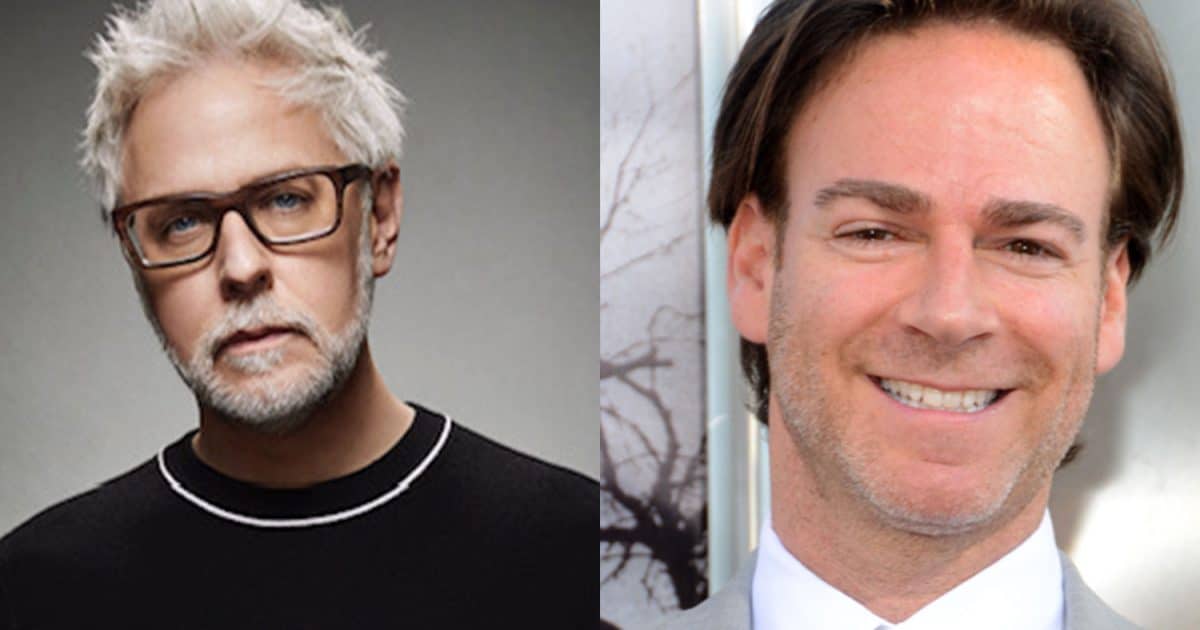 Poor taste
So according to the test screenings, the death of the baby is included in Aquaman 2, and again, viewers who participated in the test screenings have walked out of the movie.
The Aquaman movies happen to be more on the fun side of things and not as dark, and producer Peter Safran who now co-heads the DCU with James Gunn, even said Aquaman 2 is funnier and lighter, but this comes off as simply disgusting.
"There is a humor in this movie that is far greater than even existed in the first," Safran told EW.com.
Seriously?
This baby is going to fucking die btw https://t.co/8jiRcUkFVS pic.twitter.com/fvcZBh7ItY

— CanWeGetSomeToast (@CanWeGetToast) September 14, 2023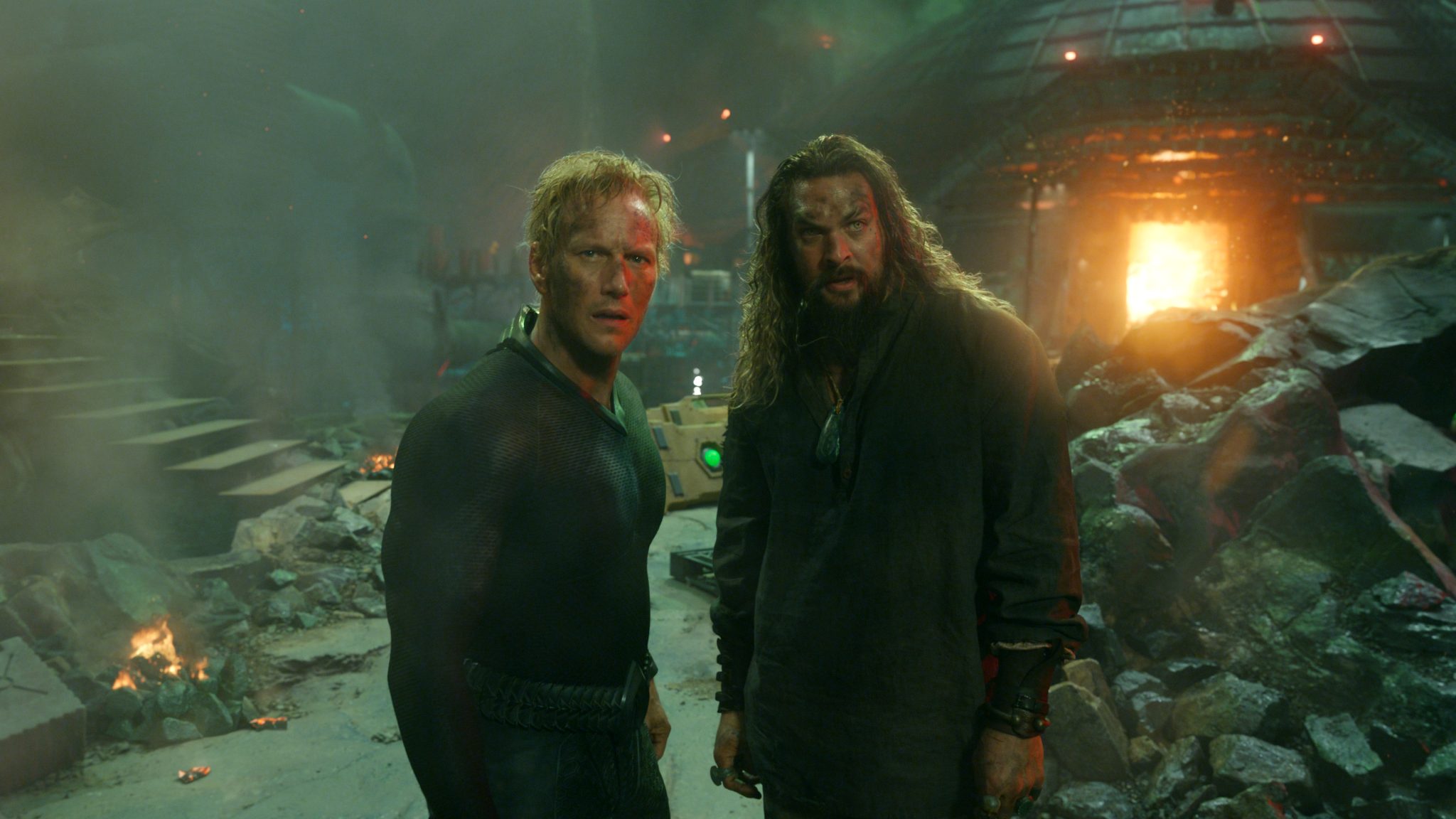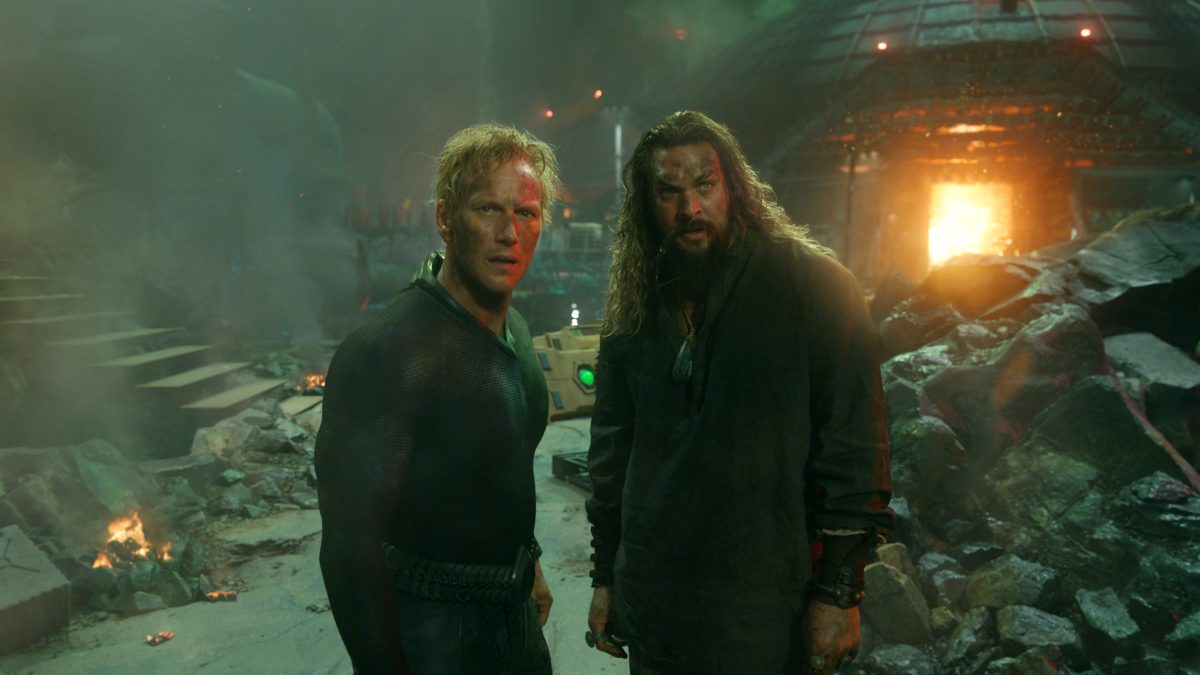 What is Aquaman and the Lost Kingdom about?
Per WB, the official description offers:
Director James Wan and Aquaman himself, Jason Momoa—along with Patrick Wilson, Amber Heard, Yahya Abdul-Mateen II and Nicole Kidman—return in the sequel to the highest-grossing DC film of all time: "Aquaman and the Lost Kingdom."
Having failed to defeat Aquaman the first time, Black Manta, still driven by the need to avenge his father's death, will stop at nothing to take Aquaman down once and for all. This time Black Manta is more formidable than ever before, wielding the power of the mythic Black Trident, which unleashes an ancient and malevolent force. To defeat him, Aquaman will turn to his imprisoned brother Orm, the former King of Atlantis, to forge an unlikely alliance. Together, they must set aside their differences in order to protect their kingdom and save Aquaman's family, and the world, from irreversible destruction.
All returning to the roles they originated, Jason Momoa plays Arthur Curry/Aquaman, now balancing his duties as both the King of Atlantis and a new father; Patrick Wilson is Orm, Aquaman's half-brother and his nemesis, who must now step into a new role as his brother's reluctant ally; Amber Heard is Mera, Atlantis' Queen and mother of the heir to the throne; Yahya Abdul-Mateen II is Black Manta, committed more than ever to avenge his father's death by destroying Aquaman, his family and Atlantis; and Nicole Kidman as Atlanna, a fierce leader and mother with the heart of a warrior. Also reprising their roles are Dolph Lundgren as King Nereus and Randall Park as Dr. Stephen Shin.
Directed by Wan, "Aquaman and the Lost Kingdom" is produced by Peter Safran, Wan and Rob Cowan. The executive producers are Galen Vaisman and Walter Hamada.
The screenplay is by David Leslie Johnson-McGoldrick, from a story by James Wan & David Leslie Johnson-McGoldrick and Jason Momoa & Thomas Pa'a Sibbett, based on characters from DC, Aquaman created by Paul Norris and Mort Weisinger.
Joining Wan behind-the-camera is his sterling team of "Aquaman" artisans: director of photography Don Burgess ("The Conjuring 2"), production designer Bill Brzeski ("Jumanji: The Next Level"), editor Kirk Morri ("Furious 7"), composer Rupert Gregson-Williams ("Wonder Woman") and music supervisor is Michelle Silverman ("Malignant"). Visual effects supervisor Nick Davis ("The Clash of the Titans" films, "The Dark Knight") and costume designer Richard Sale ("Doctor Strange in the Multiverse of Madness," "Ready Player One") also join.
Warner Bros. Pictures Presents An Atomic Monster / A Peter Safran Production of A James Wan Film, "Aquaman and the Lost Kingdom," set to open in theaters internationally beginning 20 December 2023 and in North America on December 20, 2023; it will be distributed worldwide by Warner Bros. Pictures.
Watch the trailer: